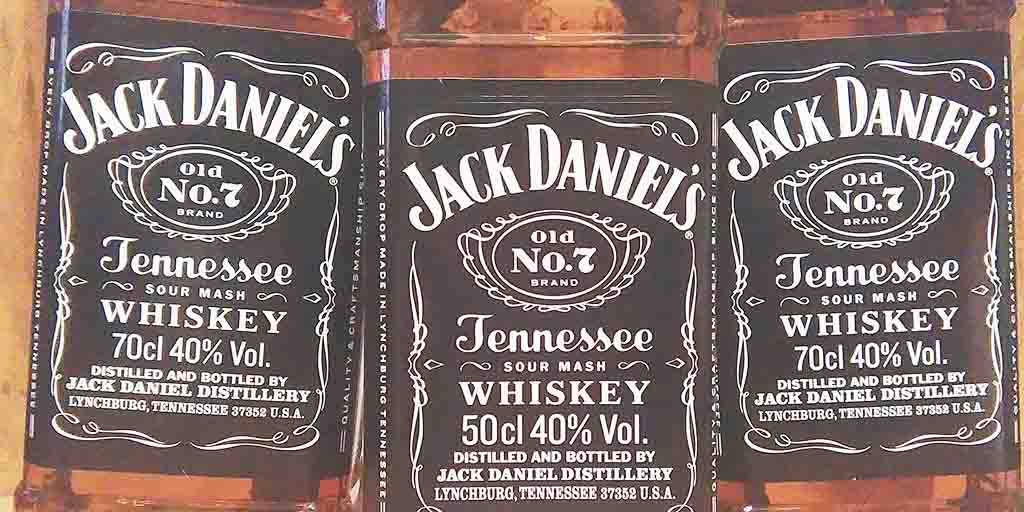 The invite said Bar Ber Black Sheep…  My first thought … spelling error?  The song is BaBa black sheep.  But Google quickly corrected me and directed me to Rosebanks' new hip and happening spot.  Park Corner, a  new development on the corner of Jan Smuts Avenue and Bolton Road in Johannesburg.  
A barber and a bar combined.   A place to meet up with some friends and get a haircut.  All in 1 afternoon.  Quirky, but quite cool.  The function was the American Whiskey tasting and food pairing experience with Brown Forman's American Whiskey ambassador Cam Dawson together with Jack Daniel's and Woodford Reserve. 
Cam is a Scottish bar tender who won the Jack Daniel's Birthday Cocktail Competition in 2009 with his serve Jasper's Jam.  Today he is the Jack Daniel's Old No 7 Ambassador.   Cam was not there to make us cocktails, he flew in to chat to a few selected whisky friends about the Jack Daniel's and Woodford Reserve brands. 
He also brought with him 2 very interesting and special bottles for us to taste.  More on that later.  Walking in, I was very happy to see my beautiful friend Emily from Whizzky and also a few of the guys from Wild about Whisky.  They drove all the way from Dullstroom for the function.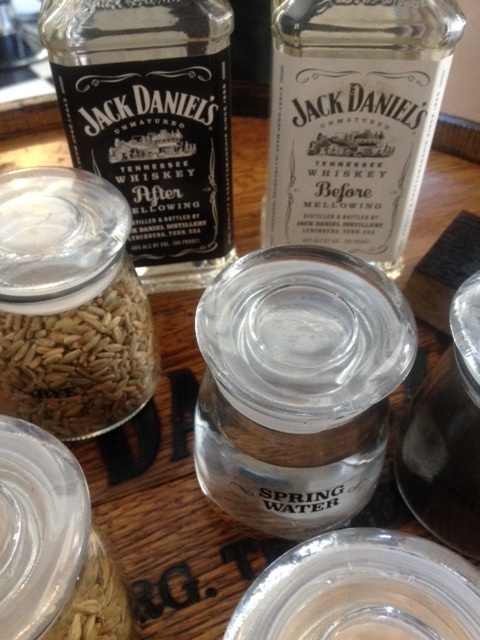 First up Cam chatted about the process at the Jack Daniel's distillery.  All Jack Daniel's whiskey is filtered through 3 meters (10 feet) sugar maple charcoal.  This process known as the Lincoln County (LC) process removes impurities.  Cam had a spirit sample before and after filtering and it is amazing how big the impact of the LC process is. You could clearly smell the difference.   After chatting about the distillery and the founder Jasper "Jack" Daniel we got to taste some whiskey.


The Jack Daniel's Range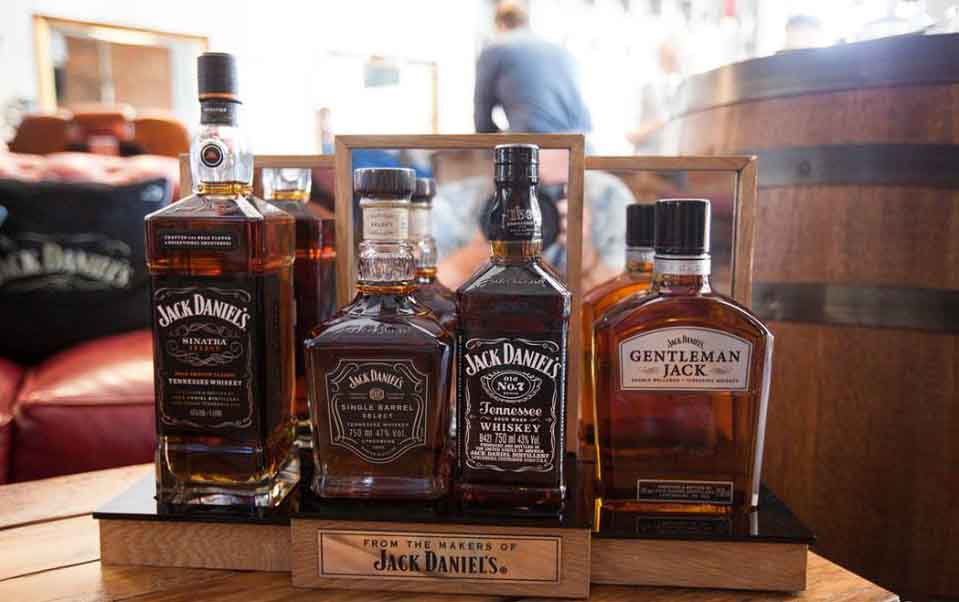 First up was the standard Jack Daniel's Old No. 7.  Known world wide and the mainstay of the brand.  Everybody know Old No 7.  If you have not tried it, read my tasting notes here.  
Next up was the Gentleman Jack.  Double mellowed and very smooth.  This delicious whiskey pairs well with Snickers as well. You can read my tasting notes on this release here. 
Then came the Jack Daniel's Single Barrel.  Charcoal mellowed through the sugar maple, then matured in toasted and charred new white American oak barrels and stored in the upper most part of the warehouse.  What a delicious experience!  Robust and complex with caramel, toasted oak, hints of coffee, pepper and vanilla notes and fruit.  O my word!  It is the first time that I taste the Jack Daniel's Single Barrel and I LOVE it.  It was warm and rich and just lovely! 
Last of the Jack Daniel's range was the Sinatra Select.  Named after old Blue Eyes, Frank Sinatra was a long time fan of Jack Daniel's and was often seen sipping a glass on stage.  This premier release is sugar maple charcoal mellowed and then matured in new white oak barrels that has been toasted and charred. 
The Sinatra barrels have deep grooves on the inside of the staves to expose the whiskey to extra layers of oak.  Rich oak, with hints of smoke, sweet honey, apples and butterscotch with spicy vanilla and smooth soft oak.  Really delicious.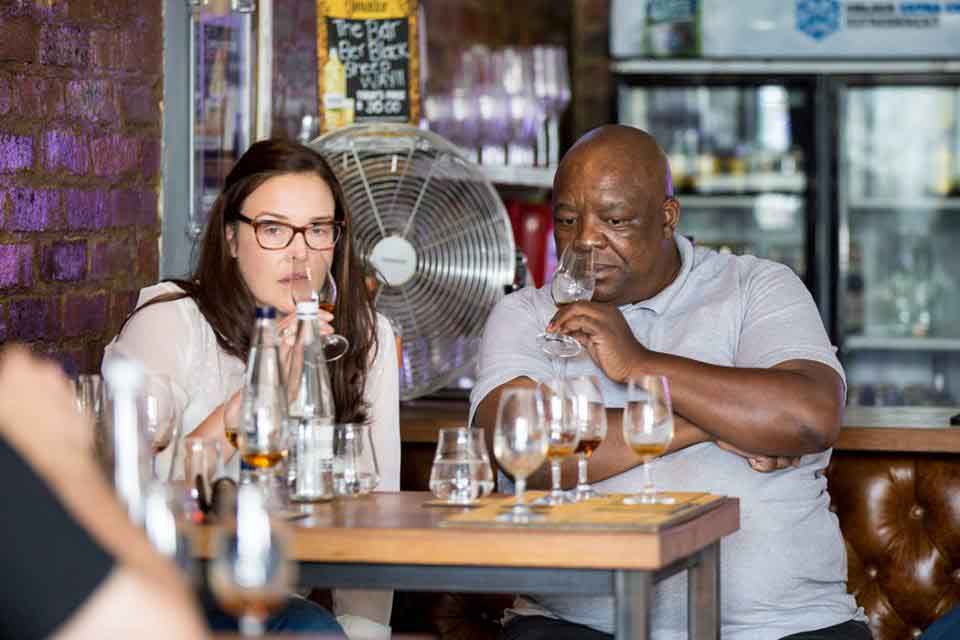 Woodford Reserve Range 
The Woodford Reserve is one of my favorite bourbons.  It has a high percentage of rye and is triple distilled.  It is crafted in small batches.  Rich in dried fruits, apricots and oranges, bits of condensed milk and vanilla spice.  I have paired this great bourbon with a fruity Hawaiian pizza.
Next up was the Woodford Reserve Double Oaked.  This expression begins life being aged in the same way as the classic Woodford Reserve, but following this, it is further matured in barrels which have been heavily toasted and lightly charred.  It has notes of malva pudding with fresh cream custard and dark cherries bursting with juice.  Caramel, honey and chocolate with hints of toasted oak. 
New to SA, this full bodied bourbon is the perfect after dinner drink.  This will be marvelous in winter, sipping it next to a camp fire.  I fell in love.  This is the next bottle we are buying! 
Also Read: Father's Day. How will you spoil your special man?


Other Jack Daniel's Surprises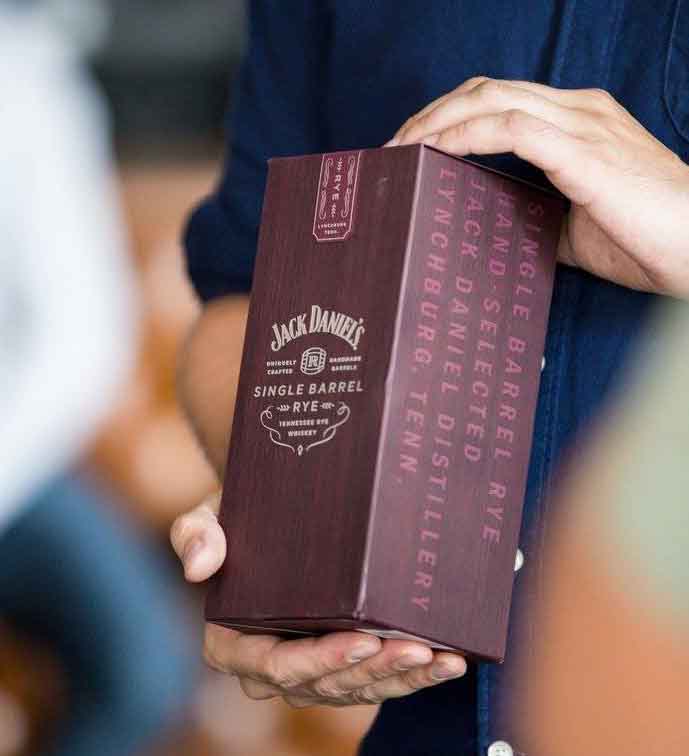 Cam surprised us with 2 very special bottling that he brought along for us to taste.  First up was the Jack Daniel's Single Barrel Rye.  This historic creation marries the smoothness of Jack Daniel's with a unique 70% rye grain bill. Complex flavors of ripe fruit combine with light toasted oak to create a taste rich with spice and a pleasant lingering finish. This is a big, bold rye that does not overpower.  What a delicious whiskey.  Sadly, not available outside of USA. 
Last but not least was the Jack Daniel's Single Barrel Barrel Proof. Bottled at 130.9 proof, this is whiskey as nature intended it.  Bottled straight from the barrel at its full strength. Intense, smooth, and remarkably varied, Barrel Proof is bottled at anywhere from 125 to 140-proof, taking Jack's trademark vanilla and toasted oak flavors to bold new levels.
This will put hair on your chest if you are not careful.  Even though it has a very high ABV and a bit of an alcohol bite, it is does not overwhelm your taste buds and it is surprisingly smooth.  
This afternoon was an amazing experience.  It was interesting to hear about some of the small things that go into making this golden liquid.  Also to hear about the philosophies that started this great company.    
Now I need to get to the shop to get the Woodford Reserve Double Oaked. 
Photos courtesy of Jack Daniel's.  Please enjoy responsibly. Not for sale to persons under 18.