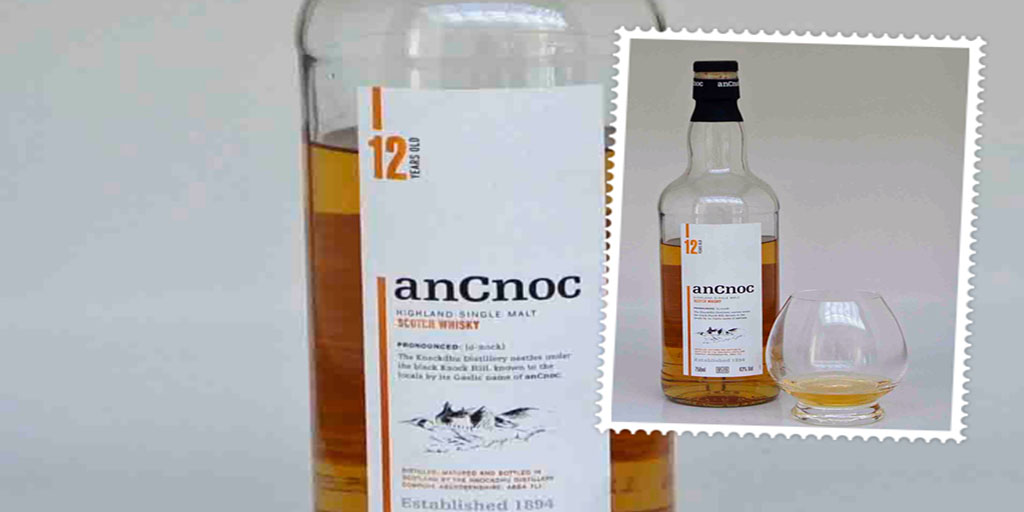 The Knockdhu distillery is a whisky distillery in the scenic village of Knock in Aberdeenshire in the Scottish Highlands. Together with Old Pulteney and Balblair, anCnoc is owned by Inver House Distillers Limited.  Also part of the brand portfolio is the Hankey Bannister and Catto's blended whiskies. They in turn are a subsidiary of the Thai Beverage Company.  John Morrison purchased the Knock Estate in 1892.
He saw that the surrounding land was ideal for the growth of barley and had an abundance of peat. It was also helpful that the Great North Railway line ran nearby. Shortly after he bought the Estate, he uncovered a spring on Knock Hill's southern slopes.


He discovered that the water had a wonderful flavour and sent it to a Laboratory owned by Distiller's Company Limited in Edinburgh for evaluation. The tests confirmed that the water was indeed of outstanding quality. Distiller's Company Limited made John Morrison an offer for the site, which he accepted. The Knockdhu distillery was built in May of 1893.  Knockdhu renamed their whiskies anCnoc to avoid confusion with the nearby Knockando distillery.
In Gaelic, the name anCnoc means "the hill".  This was one of the amazing whiskies we tried on our first visit to the beautiful Dullstroom and the Wild About Whisky bar.
Related Post:  Glenlivet 12 yo Single malt whisky
Tasting notes for the anCnoc 12 yo
ABV: The anCnoc 12 yo has a ABV of 43%
COLOUR: A light yellow wheat colour.
NOSE: On opening the anCnoc, there is an immediate aroma of pears.  On the nose there are cereals and oak with sweet smelling honey and spice.  The rich bouquet of flowers intermingle with the spiciness of vanilla.
PALATE: Without water, the palate is smooth and rich, with spicy notes of cloves, nutmeg and cinnamon coming through the sweetness slowly. There are hints of fresh fruit and citrus.    Adding water to the anCnoc, softens the  palate, but also releases more citrus and oak notes that start to overwhelm the sweetness.Water actually damages the anCnoc 12 yo a bit making it less complex and flat.
FINISH: Without water  the anCnoc 12 yo finish is long and builds with honey and spicy notes. After adding a bit of water, the finish changes to a medium length that ends in pepper and citrus notes.
As a result, we give the anCnoc 12 yo a RATING: VERY GOOD.
Is it a knockout?  Not quite, nevertheless it is an easy drinking and affordable dram that should be in your collection.  Just add water carefully or rather not at all.  I tasted the 18 yo and the 24 yo anCnoc whiskies as part of the Whisky Brother anCnoc Twitter Tasting.  you can read all about it here.
Also Read: Glen Moray Classic Single Malt whisky