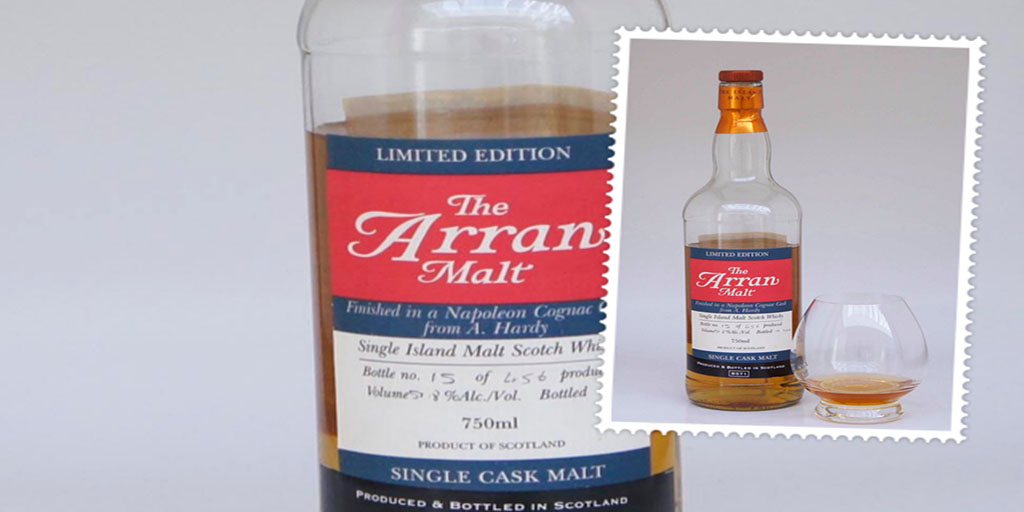 I love adding whisky finished in interesting casks to our collection. A Rum finished whisky or a Sauternes cask finish not only adds interesting dimensions to the whisky, but also to our collection. We have plenty of Bourbon and Sherry cask finishes, a Madeira cask finish and even a Merlot cask finish. But one of the finishes we enjoy the most, looking at the nearly empty bottle, is our Arran Napoleon Cognac Cask finish. I can't find  many whisky aged in Cognac or Brandy casks. Not in South Africa anyway.
To learn more about Arran Malts, you can read our review on the Arran Sherry Cask.  The Arran has also done a Lepanto PX Brandy Cask finish as well together with a host of other interesting cask releases. But for today, lets stand still and appreciate the Arran Napoleon Cognac Cask release. Cognac is a variety of brandy produced in the wine growing region around the town of Cognac.
The production methods of Cognac must meet certain legal requirements and it is made from specified grapes.  Cognac is aged and graded based on the time in cask.
This whisky was aged in Napoleon Cognac casks from A Hardy.  A Napoleon Cognac designates a blend in which the youngest cognac was aged for at least 6 years.  We have The Arran Napoleon Cognac Cask Bottle no 15 of 456.  It was bottled 19 Sept 06 at an ABV of 51.8%.
Related Article: Amrut Intermediate Sherry
Tasting notes for the Arran Napoleon Cognac Cask
COLOUR: The Arran Cognac Cask is a light golden coloured whiskey.
ABV: 51.8%
NOSE: Initially there are rose florals, fresh grapes and oak with hints of honeycomb sweetness floating about. It's got a remarkably clean and flavourful aroma. Slowly the cognac notes start to build on the nose.  When you nose it for the second time, more of the cognac sweetness comes through.
PALATE:  Very surprising. It has far more cognac then expected.  It hits you with a lot of cinnamon spice and then the traditional long slow lingering cognac finish.  Some of the fermented grape notes, associated with Cognac, come through beautifully. There are hints of leather and wood. The addition of water brings a lot of smoothness do it and takes away some of the spice. Water releases a bit more sweetness as well.
FINISH: It lingers and warms the heart.  With the addition of water the dram finishes on the more classic notes of dried wood,  citrus and notes of leather.
Therefore, I give the Arran Napoleon Cognac Cask a RATING: EXCELLENT.
This is a dram that will polarize people. For the lovers of Cognac this is a brilliant dram. Those who prefer the traditional style of whiskey may not rush to this particular expression.
Personally, as a lover of Cognac, I find this an excellent dram. It's different, it's unique, it has personality and balances the oak sweetness wonderfully with the fruity Cognac notes.
Also Read: Glen Moray Classic Single Malt whisky