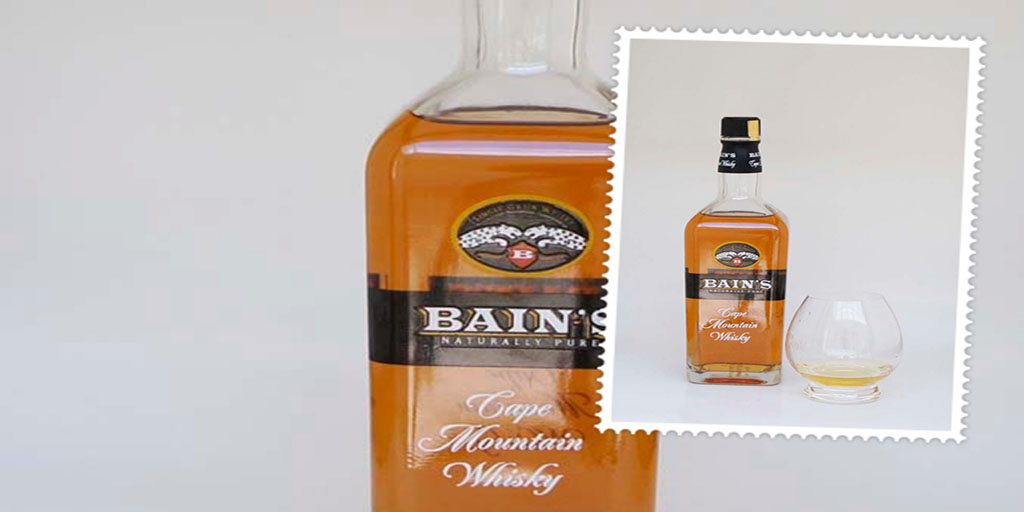 We managed to get away for a few days to the beautiful Kruger National Park and share our whisky with you from this beautiful place. Fittingly, this week we try a proudly South African whisky. Released in 2009, this is South Africa's first single grain whisky. It comes from the James Sedgwick Distillery in Wellington.
Bain's Cape Mountain whisky is produced in column stills and double-matured. The whisky spends 3 years in ex-Bourbon casks and is then re-vatted for a further two years in a fresh set of casks.  This whisky is inspired by the Bain's Kloof Pass and its natural beauty.
The whisky pays tribute to Andrew Geddes Bain.  He was the pioneering pass builder who planned and built Bain's Kloof Pass.  The Pass connected Wellington to the inland Cape areas. The Bains Kloof Pass is one of the most scenic routes in the Cape. It flows past pine forests and areas rich in fynbos and Protea species. Bainskloof, situated in the Cape's Floral Kingdom, is unique in that it has the highest ratio of plant species per land area in the world – a total of 8 600 species of which 5 800 is endemic to the area.
The Bains Kloof's fauna includes a selection of a 182 bird species as well as jackals, leopards, honey badgers, endangered frogs and some unique fish swimming in the streams.   If you can't drive through this special part of South Africa, I found this amazing cyber drive video of the Bain's Kloof Pass. It was done by on Mountain Passes South Africa and it is just fabulous.  Well worth a look.
Bain's Cape Mountain Whisky, has been announced as the World's Best Grain Whisky at the 2013 Whisky Magazine's World Whisky Awards.
You can also log onto Netflorist and get a beautiful Bain's Cape Mountain whisky in a crate delivered to you or a loved one as a gift.

Related Article:  Nikka Coffey Grain
Tasting notes on the Bain's Cape Mountain Whisky
COLOUR:  Can be described as a golden-yellow wheat and here in the Kruger National Park, it is the colour of the setting sun.
ABV: 43%.
NOSE: Sweet and rich with hints of toffee, banana and vanilla.  There are faint hints of florals in the background.
PALATE: Spicy with bits of oak intermingling with the sweetness and treacle notes.  After adding water, more winter spices come through.  There are cloves. cinnamon and nutmeg on the palate.  The oak is also more pronounced.  It is not a 'big mouthful' whisky but is smooth and easy drinking.
FINISH: The finish is rather short but that might be because it is a grain whisky.  The Bain's Cape Mountain Whisky ends in notes of warming spice and bitter citrus.  It remains one of our favourite easy drinking whiskies.
As a result, we give the Bain's Cape Mountain Whisky a RATING: EXCELLENT.
This is a whisky with character and one of our preferred gifts for overseas visitors.  We have also blogged about the Three Ships Bourbon Cask and the Three Ships Single Malt from the James Sedgwick Distillery.  If you live in the UK, you can also try this great release.  I see that Master of Malt also stock it.
Also Read: Glenfiddich Rich Oak