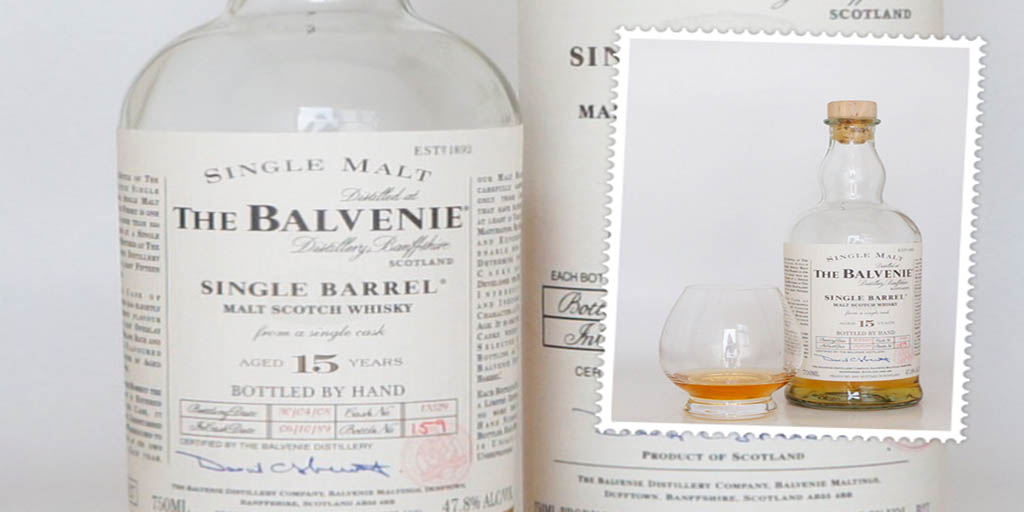 William Grant was born on 19 December 1839 in Dufftown. He was apprenticed to a shoemaker after which he worked as a clerk. Grant become a bookkeeper at Mortlach distillery 1866; from there he moved up the ranks and learned the distilling trade.  After about twenty years, he left his job at the Mortlach distillery. He  bought a field near Balvenie Castle. Grant drew up plans for his distillery and the foundation stone was laid in the autumn of 1886.  He remained active in the company until his death in 1923 at the age of 83.
Balvenie lies in the Convals in Dufftown. The single malt distillery lies just below the Glenfiddich distillery, sharing its water source, the Robbie Dhu springs. Despite sharing the water, Balvenie is hugely different in character from Glenfiddich. The Balvenie is the only single malt Scotch whisky distillery that still grows and malts its own barley.

The floor maltings at Balvenie also supply neighboring Glenfiddich.  Balvenie has been continually under the ownership of William Grant & Sons, proprietors.  William Grant & Sons also own neighboring Speyside distilleries Glenfiddich and Kininvie.
The Balvenie Single Barrel is a 15 yo single malt which is drawn from a single traditional oak whisky cask of a single distillation. Each Balvenie Single Barrel bottling forms a limited edition of no more than 350 hand-numbered bottles – so each bottle is unique and unrepeatable.
Related Article:  The Macallan 12 yo
Tasting notes on The Balvenie Single Barrel
15 yo
We have bottle 159 from cask number 13529 bottled on the 30th of April 2008.  The in-cask date was 6 October 1989.
ABV: 47.5%
COLOUR: The Balvenie Single Barrel has a very light golden color.  It has a nice oily texture in the glass leaving beautiful fingers up the side.
NOSE: On nosing the Balvenie Single Barrel, there are notes of fresh fruit, oak, honey and mild spice.  This Balvenie Single Barrel has a freshness to the nose with some grassy notes. It is a medium bodied whisky.
PALATE: On the palate it brings lots of fresh fruit, honey, vanilla with hints of oak and ginger spice.  It has a slightly floral character with lots of oak peeking through. This is not a very complex whisky, but its very drinkable.
FINISH: We found the finish relatively short.  We love expressions from Balvenie, and maybe are used to longer more complex finish.  The Balvenie Single Barrel 15 yo ends with some pepper and honey sweetness notes. There are elements of fresh fruit as well.
We have several expressions and maybe we expected a bit more from this Balvenie Single Barrel. That is the problem when you have a distillery regularly spoiling us with stunning releases! Whilst this expression may not have been as smooth and rounded as some of its peers, it nevertheless scored a RATING: VERY GOOD on our scale. This whisky is an interesting expression and definitely worth tasting if you get the chance.
Balvenie Single Barrel & food pairing
Looking around for interesting Balvenie Single Barrel food pairings, the conclusions seems to be that this Balvenie will pair best with meat.  I found suggestions of pairing Balvenie Single Barrel with Serrano Ham as well as smoked short rib. Perhaps I should try this Single Barrel with apricots stuffed with goat's cheese and wrapped in bacon from one of my favorite food blogs, Drizzle and Dip.  I think the richness of the goat's cheese with the apricots and bacon would work well with the sweetness and spice in the whisky.
We have also tried the Balvenie Roasted Malt as well as the Balvenie Doublewood.