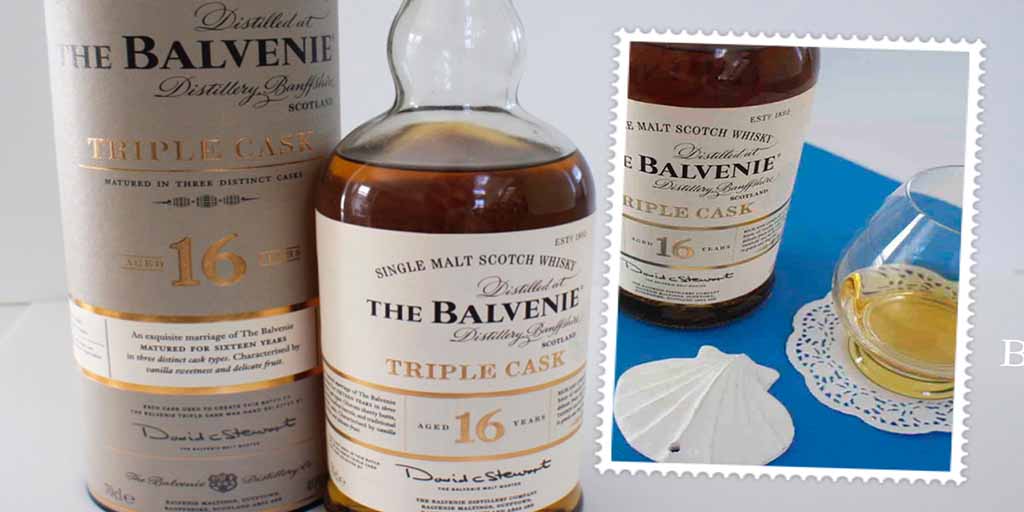 One of the best things for me about whisky is the opportunity to open it celebrate something special.   Opening a new bottle and discover something different and exciting.  You create memories when you open a bottle to celebrate a special occasion. Months later, when you opening up that bottle again, you are immediately reminded you of what you have achieved and celebrated.  
I found this quote in  Patrick Lindsay,' book 'It's Never Too Late'.  He says "Every new friend is a new adventure… …the start of more memories." 
Such an apt quote.  Especially for the adventure that is whisky and making memories.  And when you have an interesting bottle like the Balvenie Triple Cask 16 yo to open and share, you know it will be a great adventure. 
My child always says, "sharing is caring". Mostly when I have some chocolate in my hand.  But she is right.  Sharing IS caring.  Especially with whisky.  😊  After John's trip to Dubai (the 3rd one this year) it was great to sit down and open this bottle. We have been saving it for a while and was looking forward to something special.  It was the perfect bottle to open after a busy week.  
Also Read:  The Capital Gin – Made in Pretoria with love
I have covered the Balvenie history plenty in some of my other blog posts.  It is one of our favorite distilleries and I love The Balvenie Roasted Malt  and The Balvenie Peated Cask release. The Balvenie Triple Cask range include a 12 yo and a 25 yo. 
The Balvenie Triple Cask range  is created by combining Balvenie whisky that has matured in the three most traditional types of cask – first-fill bourbon, refill bourbon and sherry – in a large wooden marrying tun before bottling. 


Also Read:  Glen Scotia Double Cask Whisky
Tasting notes for the Balvenie Triple Cask
16 yo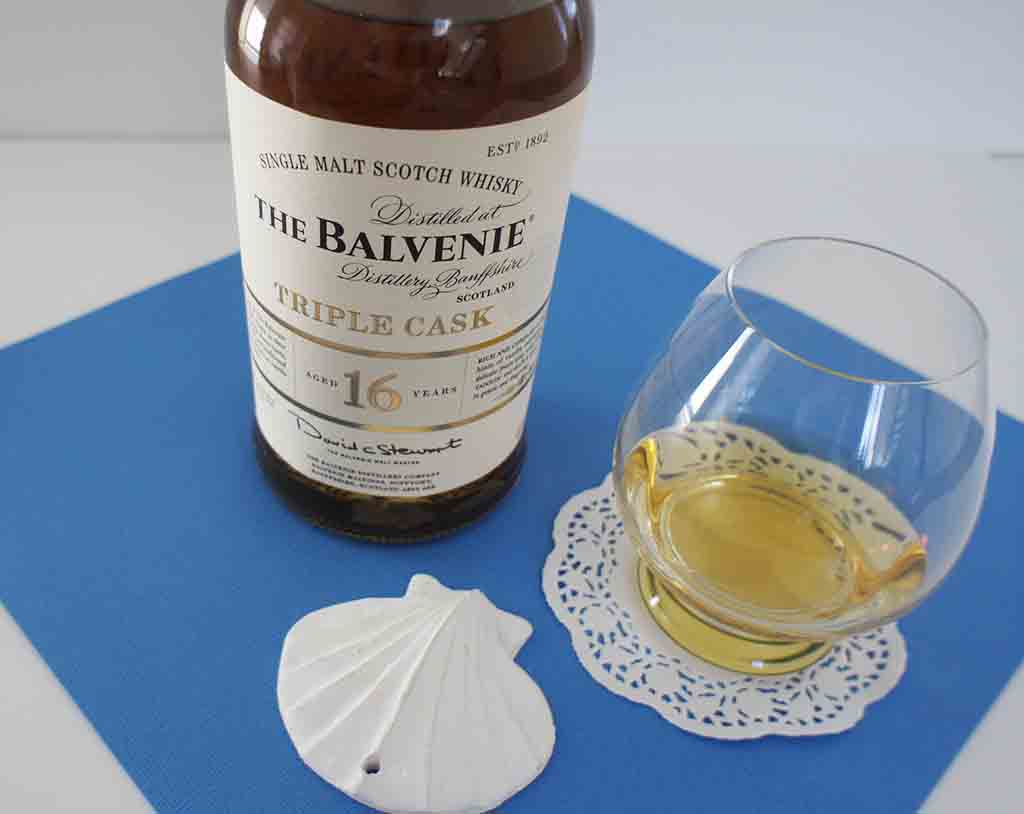 ABV: 40%
COLOUR: Light golden amber.
NOSE: Lots of toasted oak spices, chocolate covered dried pineapple, fresh banana and vanilla sweetness.  All beautifully blended together to make a rich and complex nose. In the background, hints of dried grass, fruity sweetness and nuts.
PALATE:  The first sip brings cinnamon and pepper spice.  More than what I expected based on the nose. The second sip brings sun dried pears, oak woodiness  but very little of the sweetness that I expected based on the nose.  Faint hints of malt, honey and vanilla.  The Balvenie Triple Cask is oily with a medium body.  The addition of water smoothes out, but increases the pepper bite.  Not what I was expecting after the rich complex nose.
FINISH: Medium length finish with notes of pepper, bits of citrus peel and tobacco.
RATING: Very Good
I was really looking forward to this 16 yo.  It is one of our favourite distilleries and we have quite few Balvenie's in our collection.  The best part of this Balvenie Triple Cask 16 yo is the nose.  It is rich and complex and promises much pleasure.  However, the palate does not life up to the expectations and for a 16 yo disappointed me a little.  Perhaps this release will grow on me if I try it again in a couple of months. For now, I will reach for my trusted Balvenie Caribbean Cask to celebrate having survived another week.
Also Read: Three Ships Pinotage Cask Finish