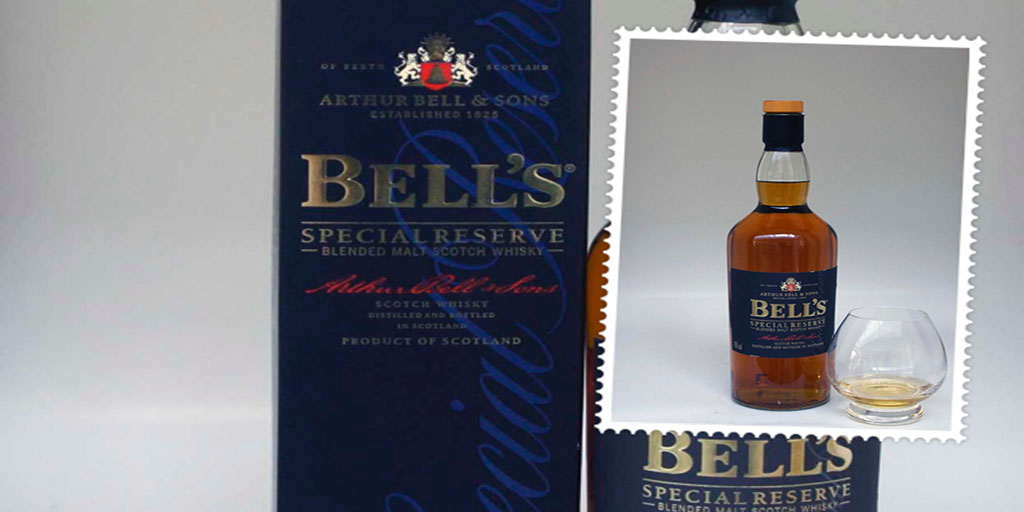 One of my favourite whiskies during my student days was a Bell's. It was a bit more upmarket than the really cheap nasty bottles with "whiskey" printed on it.  Best of all, it was affordable and accessible. We spent many a nights solving world problems around a bottle of Bell's. But after university, my taste (and budget) changed and I have not had a Bell's in many, many years.
Because I associated it with cheap university days, it had very little appeal. But then Mark Friday did a blog post on the Bell's Special Reserve I was intrigued. So what better time to try a Bell's again.
The Special Reserve has been available in South Africa since 2004. Until Mark spoke about it, I never noticed it before.  Bell's Special Reserve Blended Malt is owned by Diageo. It is a blended malt described as a mixture of Highlands, Speyside and a subtle hint of Islay. The Blair Atholl distillery is seen as the "home" of the Bell's brand.
Other distilleries used in the blend is the Inchgower and Dufftown distilleries from Speyside, Glenkinchie and the Caol Ila from Islay. The Bell's Special Reserve is a blended of single malt whiskies, each aged for at least 8 years.

Related Article: Johnnie Walker Premier
Tasting notes for the Bell's Special Reserve
COLOUR: The Special Reserve has a wonderful rich golden amber colour that radiates warmth.
ABV:  43%.
NOSE: Rich and complex with smoky sherry notes.  There is brandy soaked fruit and malt mixed with caramel and hints of spice.  Adding a few drops of water releases more peaty characteristics on the nose.
PALATE: Without water, the palate is peppery and sweet with fresh fruit and honey.  Fresh cut flowers and mint toffee come to mind.  The palate is not as complex as the nose suggested. The Bell's Special Reserve is a medium bodied whisky.  Adding water smooths the pepper notes and brings more sweetness and smoke.
FINISH: Medium length and end in sweetness, tobacco and a bit of woody orange.
I give the Bell's Special Reserve a RATING: VERY GOOD.
It certainly was not the same Bell's that I had all those years ago.  But at the price point of R270, there are a few other blends that I would rather pick up. What did you think of this Bell's Special Reserve?
Also Read: Grant's Sherry Cask