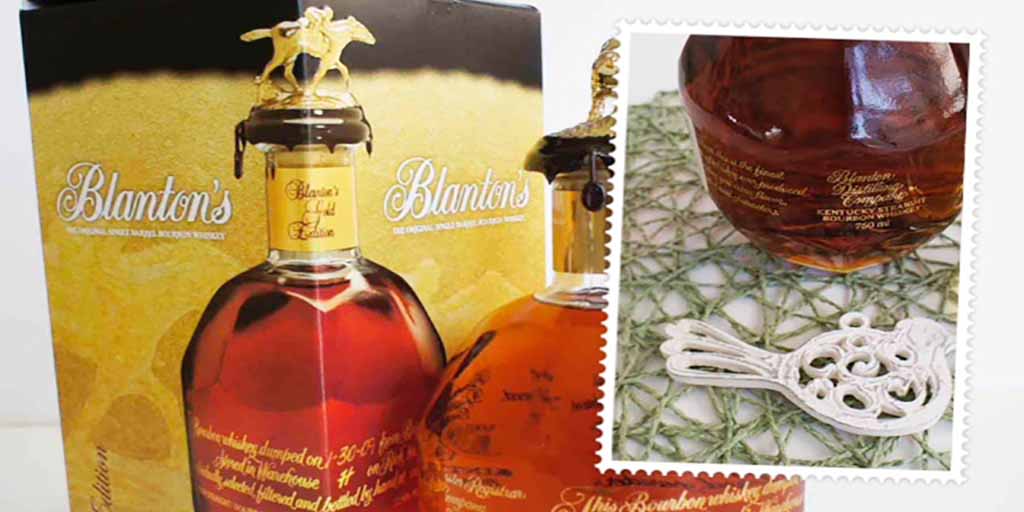 Last week I was watching some catch up TV.  I save a bunch of my favourite TV shows and then binge watch when I have a bit of time.  At the end of watching NCIS New Orleans Season 3, Pride and Gregorio share a whisky from a very distinctive bottle.  I looked at the bottle and realized it was something I had in my collection, but have not tasted yet.
So the bottle made it onto my tasting schedule as my first bourbon for 2018. The bottle had the distinctive Blanton's shape.  Short and round with a special stopper – easily recognizable.  I have the Blanton's Gold Edition.  The more readily available release is the Blanton's Original which is bottled at 46.5% ABV.  Blanton's Gold is bottled at a whopping 51.5% ABV.
Blanton's Bourbon was launched in 1984 as a Single Barrel Bourbon. It is part of the Sazerac Company and distilled in Frankfort, Kentucky at the Buffalo Trace Distillery. A single barrel bourbon is one for which each batch is produced from the contents of only one particular barrel.  The bourbon is not blended with bourbon from any other barrels.

What make the Blanton's bottle unique (apart from it being short and round) is the eight different stopper designs. The stoppers feature a figurine of a racehorse and jockey in eight different scenes of a horse race.  From standing at the gate, to crossing the finish line with a win.
Blanton's Single Barrel Bourbon is typically aged for 6 to 8 years. Blanton's bourbon is sourced from the higher-rye mash bill and each bottle is hand filled, sealed, labeled and individually numbered.  Will I be collecting more stoppers or will this one be a lonely horse in my collection?
Also Read: Paul John Classic Select Cask from India
Tasting notes for  Blanton's Gold Edition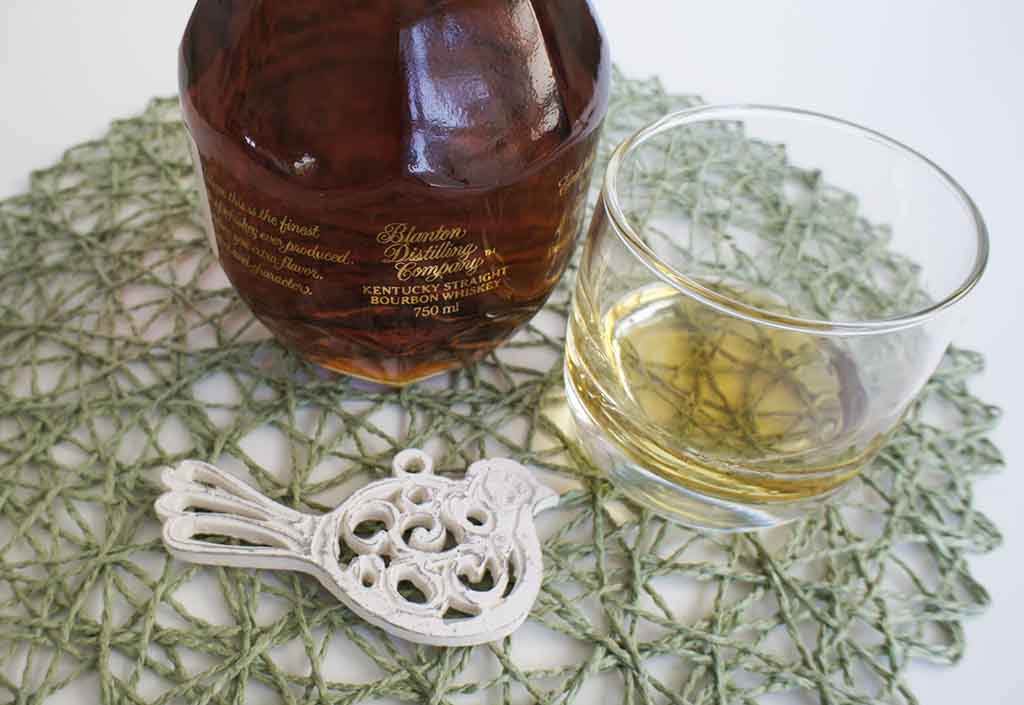 ABV: 51.5%
COLOUR: Dark amber
NOSE:  Big and bold filled with oak, warming rye, condensed milk, hints of sun dried oranges and vanilla.  The nose is one of the best parts of this bourbon.It is rich and inviting.
PALATE:  Bit of an alcohol burn, so let the glass breath for a bit.  Nevertheless, the palate on the Blanton's Gold Edition is rich and creamy bursting with a complex mix of tastes.  There are notes of toasted oak, fudge, cinnamon, chocolate covered oranges, sichuan pepper , hints of cherries, honey and vanilla.
Big and beautiful.  Water releases more sweetness, but add water carefully.  Don't let the high ABV fool you into adding too much water.  It needs just a few drops to tone down the bit of alcohol burn and release more complexity.
FINISH:  The other amazing part this about this bourbon is the finish.  It has a long finish that stays with you.  Filled with fudge, cinnamon, pepper and hints of orange peel.
RATING: DIVINE
As I tasted this Blanton's Gold Edition, I looked across at John and could see what he was thinking.  The thought on both our minds were… "WOW".   We have never rated a bourbon Divine.  Not even our beloved Maker's 46, or the Woodford Reserve Double Oaked or even our Knob Creek Bourbon could rate Divine.  They were amazing whiskey and we go back to them time and time again.
They are perfect for when you want something relaxing to drink.  But this Blanton's Gold Edition made me an John want to cancel our dinner plans  so that we could spend the evening getting even better acquainted with this new bourbon.   John called this a "special occasion dram".   The Blanton's Gold Edition is complex and demands your attention.  All of it.
Also Read: Boozy Dessert: Coconut Panna Cotta with Malibu Rum