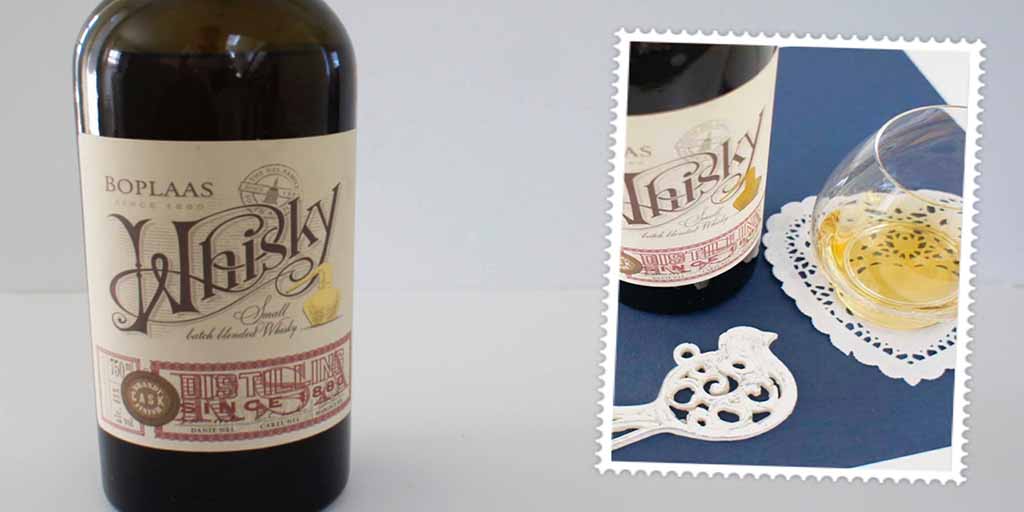 Every month, Whisky Brother Shop publish their top 5 sellers for the month.  It is always interesting to see the old favorites (Glenmorangie, Ardbeg and Glendronach)  share space with newcomers.  The June the list had an interesting surprise.  Obviously, after Ardbeg Day at the end of May, it was expected that the Ardbeg Kelpie will make an appearance.  However number 2 on the list was interesting.  A South African whisky aged in Brandy Casks – Boplaas whisky.
I saw the Boplaas whisky a while ago on social media and managed to grab a bottle.  It is great to see that this local release getting more exposure.  I was rather intrigued by this SA release and did some more research on Boplaas.
Top sellers for last month:
1. @ardbeg_com Kelpie (sold out)
2. Boplaas
3. @Glendronach
4. Clan Denny by @DLaingWhisky
5. @TheGlenmorangie pic.twitter.com/gpDtq57ay2

— WhiskyBrother Shop (@WhiskyBroShop) July 12, 2017
The Boplaas Family Vineyards in Calitzdorp in the Klein Karoo is known for crafting and distilling pot still brandy, port and wines.  The brandy distillery dates back to 1880, with the first order of brandy sent to Cape Town harbour for export to London.
In the early 1920's the distilling license was repealed and the  potstill stood dormant for nearly 70 years.  However, it was fired up again in 1989 and in 1994, Boplaas released the very first Estate brandy – the Boplaas 5 Year Old Pot Still Estate Brandy.
The Boplaas brandy, ports and wine has won numerous prizes around the world. 
The latest addition to their product range is the Boplaas Whisky, a blended cask aged grain whisky.  The Boplaas Whisky is made from maize, and distilled to an alcohol content of 93% and then diluted with distilled water to 68% strength. The aging takes place in American oak barrels for between 54 and 60 months.

The spirit is then finished in Boplaas brandy barrels for a short time. The Boplaas whisky is bottled unfiltered.  I have also seen a Boplaas gin, but is yet to get my hands on this one. 
Also Read: Checkers Private Barrel Co No 68 Single Malt
Tasting notes for the Boplaas Whisky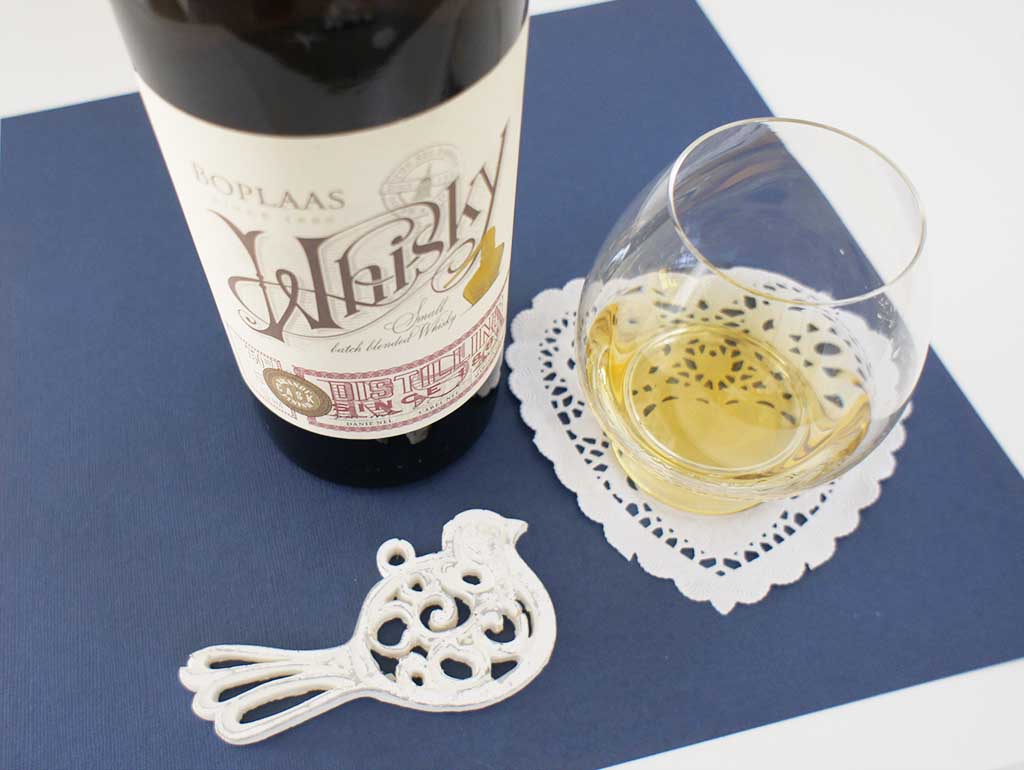 ABV: 43%
COLOUR:  Golden Amber
NOSE: Brandy and sweet fruits.  Bits of vanilla. Let it breath for a bit to allow some of the alcohol notes to disappear.
PALATE: Brandy, sweet fruit, cinnamon and bits of orange peel.  Hits of wood.  Medium body.  Not too complex.  Water smoothes out the alcohol bite but releases more of the sweetness.
FINISH:  Brandy and spices.
RATING: Very Good
There is no age statement on the bottle and it tastes more than a 3 yo than a 5 yo.  It is not the most complex of whiskies, with mainly brandy fruitiness. After my experience with  the Schoonspruit, I opened this bottle with reluctance.   It is certainly not a Bain's Grain whisky, but it definitely has potential.  It is better than the Wild Reeds and a few of the well known Scottish releases I have over the years.
I shared it with a few whisky loving friends and they all agreed.  This has definite potential and was better than expected.  Have you tried this South African release?
Also Read: Easy & decadent! Nutella and Cardamom Rum