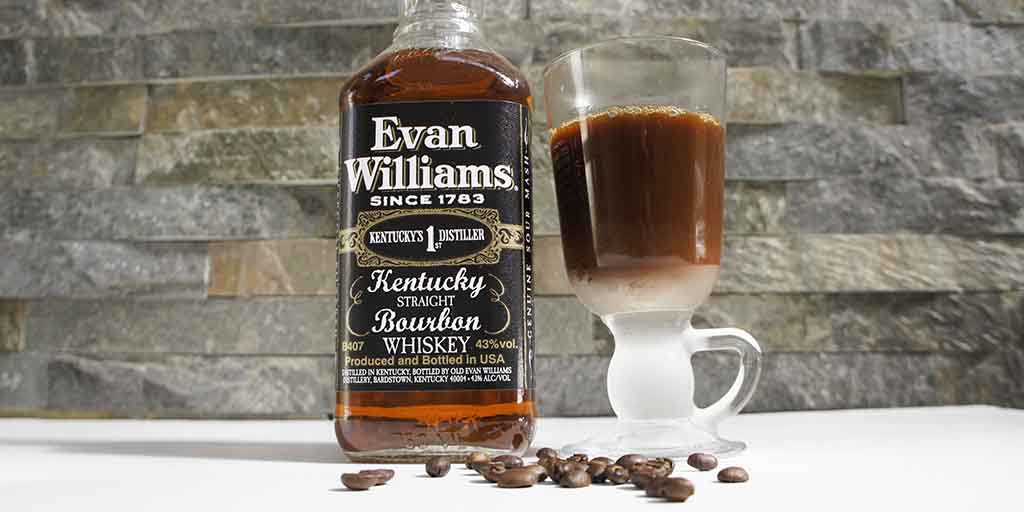 Coffee – the magic beans that get me going in the morning. I love coffee. What smells nicer than opening a bag of freshly ground coffee beans and inhaling deeply?   No wonder it is one of the most popular drinks in the world. Coffee has been the magic bean getting people going for a long long time.  There is evidence of coffee drinking around the middle of the 15th century in Yemen.
Small artisanal coffee roasters have sprung up everywhere, offering their special blend of the roasted magic bean. According to some research there are more than 150 independent coffee roasters in South Africa. That is a lot of magic.


Give me a nice hot double Caffè Macchiato in the morning. Serve it in my beautiful red Le Creuset Espresso cup with one of my Dutch silver spoons and my day starts out perfect. Our coffee machine has been in for maintenance for the last week and getting up in the morning without my double shot of espresso has been difficult.  But she is coming back today, so lets celebrate with something interesting!  Lets make a Bourbon Coffee.
Also Read: National Bourbon Day: My top 6 Bourbons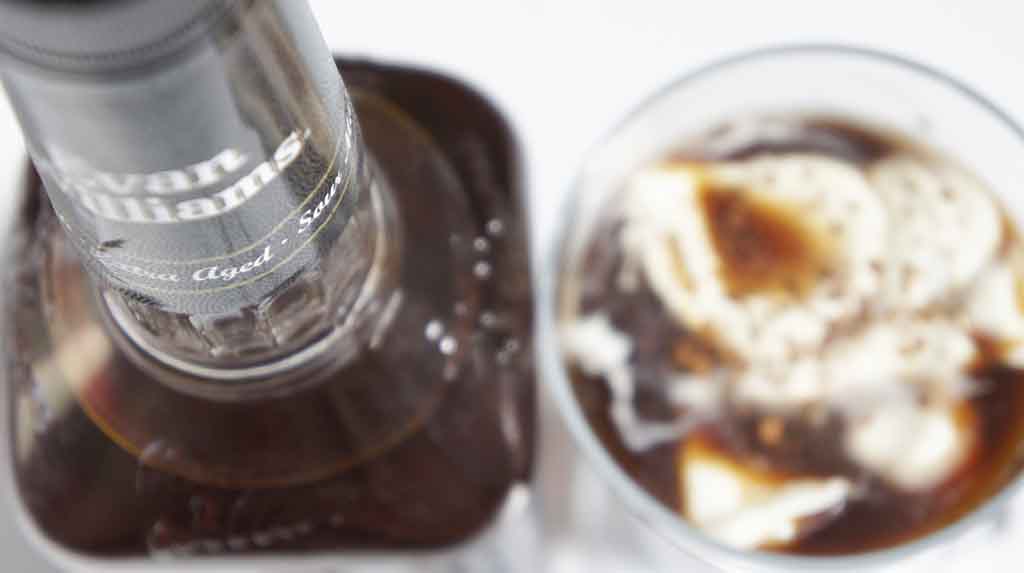 Hot coffee in winter is great. It warms me up while I relax and watch reruns of The Big Bang Theory on the Series Channel. But in summer, hot coffee is not ideal. How to get the comfort without the heat? I decided to play around with coffee and bourbon to see if I can find the perfect cold coffee with a kick. And after a lot of testing and re- testing, this was my favourite recipe – Bourbon Coffee.
Also Read: Coffee Bourbon Ice cream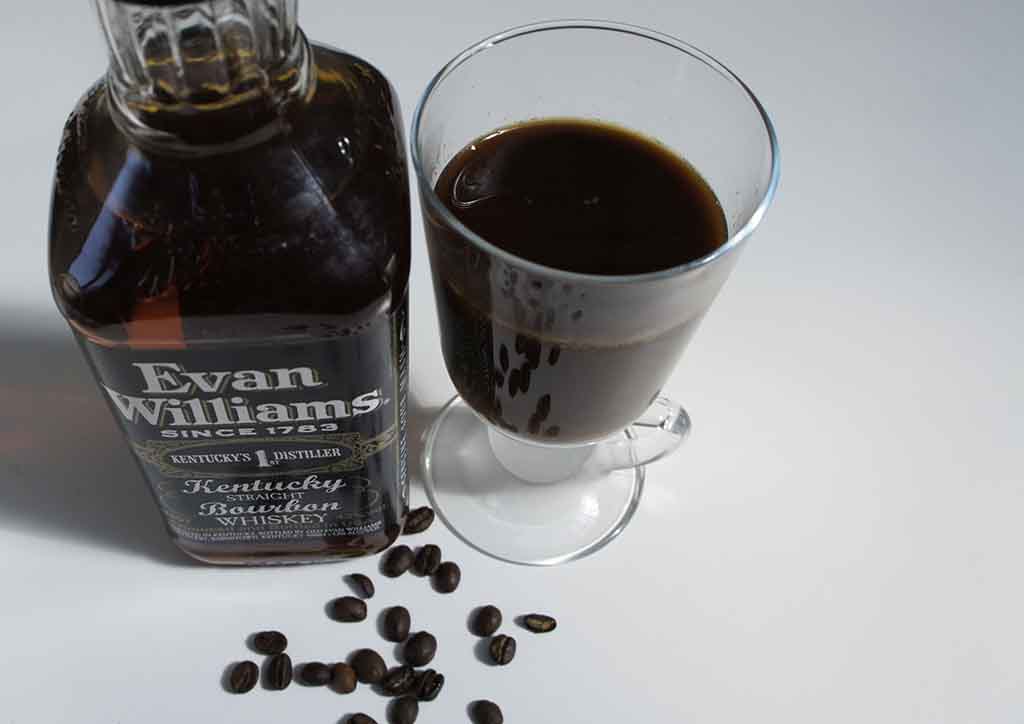 Using a traditional Kentucky Coffee idea where you add bourbon and cream to a hot coffee, I kept the coffee cold. It is summer in the Southern hemisphere after all. I added some cacao powder to enrich the coffee and bring out the sweeter notes in the bourbon.
Also Read:  Makers Mark Bourbon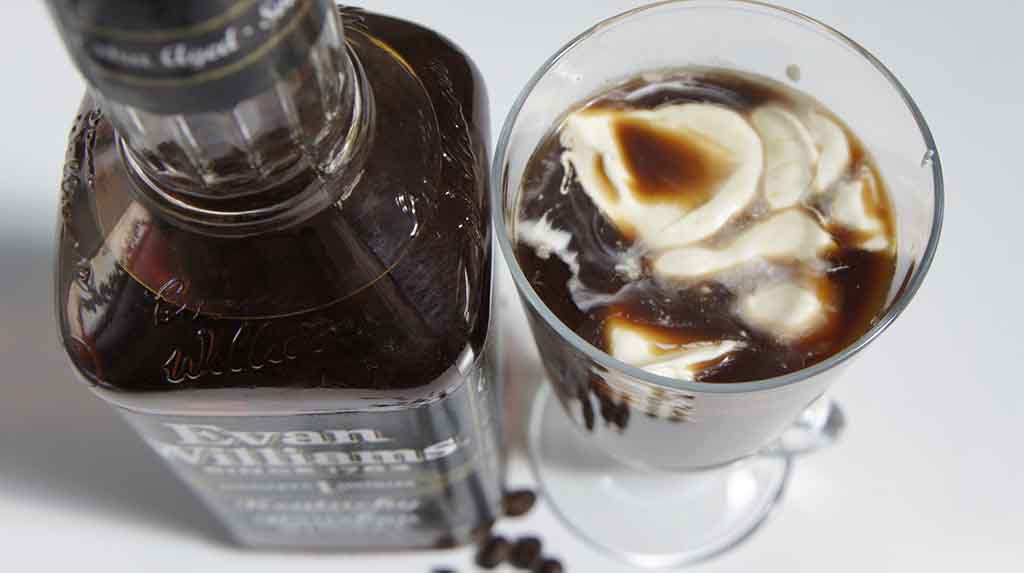 Bourbon Coffee
Put serving glasses in the freezer an hour before the time. Dissolve the sugar and cacao powder in the hot water. Allow to cool.
Add all the ingredients except the cream to a shaker and give it a good shake. Pour into the iced glass and top with heavy cream. Sprinkle a bit of cacao over. Serve and enjoy.
However, if you live in the Northern hemisphere and need something to warm you up, keep the coffee hot. In other words… make a big cup of coffee.  Add  the bourbon and cacao powder, top up with cream and enjoy.  Hot or cold, coffee and bourbon is a great pairing.
Also Read: Elijah Craig 12 yo Bourbon