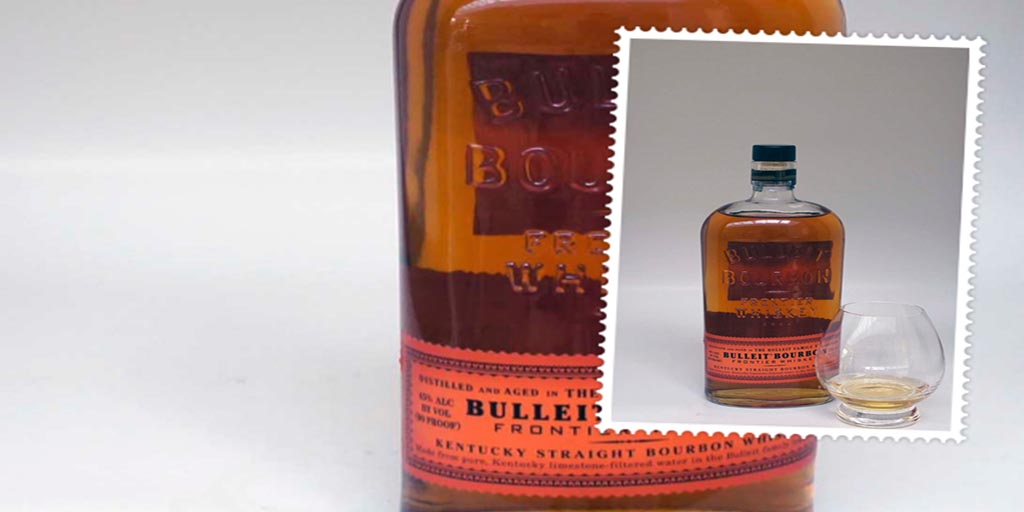 Bulleit Bourbon was inspired by a 150 year old family recipe created by founder, Tom Bulleit's, great-great-grandfather Augustus Bulleit. The original recipe was for a rye whiskey made with 2/3 rye and 1/3 corn. It was produced between 1830 and 1860 in Louisville, Kentucky. The younger Bulleit first served in the US Marine Corps and then went to Law School.
But he always dreamt of recreating his ancestor's recipe. In 1987, he created a small batch bourbon, bearing the family name. To make sure it is a true bourbon, he's adjusted the mash bill to 68% corn, 28% rye and 4% malted barley.
The bottles are modeled on the medicine bottles of old, with raised lettering and a skew label. Just like it might have looked in the 1860's. In 1997, the Bulleit brand name was bought by Seagram. Today it's marketed as a product of Bulleit Distilling, but there isn't a Bulleit distillery. It's actually made in the Four Roses distillery who is also well known for their high rye Bourbons.
Also Read: Koval Bourbon Single Barrel Whiskey


Following an acquisition of various Seagram's assets, the Bulleit brand is now owned by Diageo and is produced at the Kirin Brewing Company Four Roses distillery in Lawrenceburg, Kentucky.
Related Article: Heaven Hill Old Style Bourbon
Tasting notes for the Bulleit Frontier bourbon
ABV: The Bulleit Frontier Bourbon has an ABV of 45%.
COLOUR: It is a lighter coloured bourbon compare to some of the other brands we have tried. It is a light amber colour.
NOSE: At first whiff, the nose is quite spicy,  lacking the more traditional bourbon sweetness. In the background there is some sweetness reminiscent of sticky toffee pudding and vanilla bean. After standing for a while, some caramel come through.
PALATE: The Bulleit has loads of spice, but is not overwhelmingly spicy. It's a rich chewy mouthful of bourbon.  After the initial spice, there are notes of toffee caramel and vanilla with a bit of wood and orange floating about.  Perhaps even some freshly baked sugar biscuits. Even with water this bourbon retains its frontier spirit.   It becomes smoother and a bit sweeter when you add a bit of water. It has loads of character.
FINISH: Really nice. Very long and lingering, it stays with you long after you have finished the dram. The finish is big and bold and has notes of mild spice and hints of oak.
Consequently, I give this Bulleit Frontier Bourbon a RATING: EXCELLENT.
 This is a most unusual bourbon.  It seems to lack the normal characteristic notes of sweetness associated with a more traditional bourbon.  It's got its own unique style and I think that is something that makes it really special.
Also Read: Makers Mark Bourbon