dar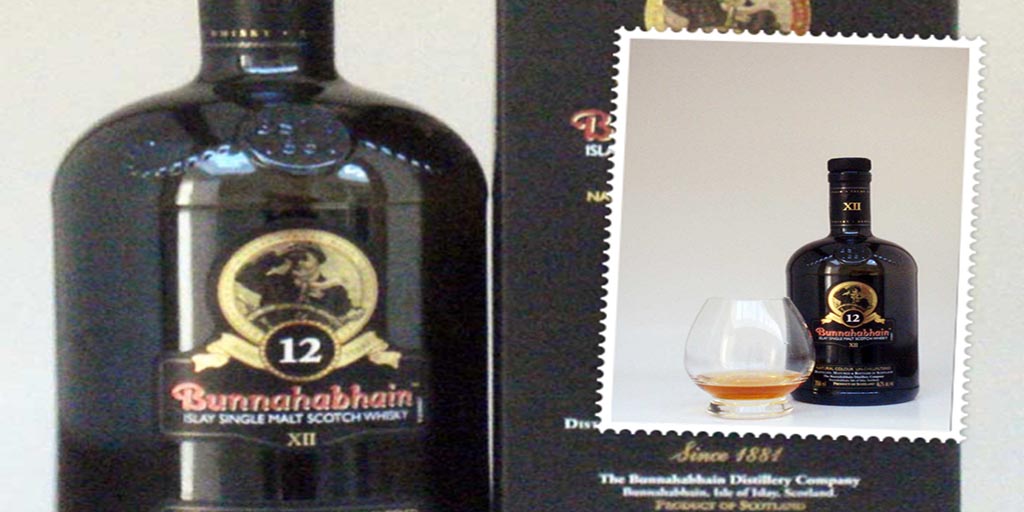 The Bunnahabhain distillery on Islay sits on the North-East of the island, with Caol Ila as its only neighbour. The name Bunnahabhain is Gaelic for 'Mouth of the River' and refer to the Margadale River which supplies the water  at the distillery.  The brothers Greenless and William Robertson founded Bunnahabhain in 1881. The distillery closed and reopened a few times during the twentieth century and eventually production was limited to only a few weeks annually under the Edrington Group.
During 2003 the Edrigton Group sold Bunnahabhain (both distillery & brand) to Burn Stewart Distillers for £10 million.  Black Bottle blended whisky was included in the deal. Bunnahabhain it has the largest production capacity of all distilleries on Islay. Launched in the summer of 2010, the new Bunnahabhain 12 yo has an increase in ABV to 46.3%.

The Bunnahabhain is no chill-filtration and has no added colouring. It is presented in a new darker smoked glass bottle that replaced the traditional emerald-green of the older 12 yo bottling.
Also Read:  Balblair 2000 Vintage Single Malt
 Tasting notes for the Bunnahabhain 12 yo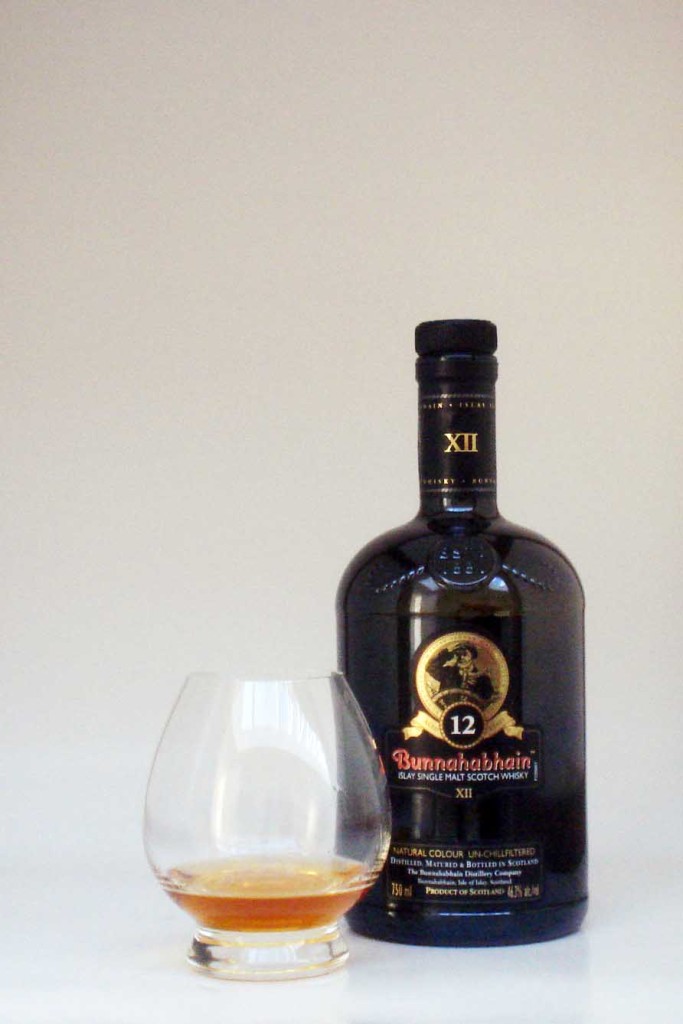 COLOUR: The Bunnahabhain 12 yo has a light golden amber glow in the glass.  It is a medium oily whisky.
ABV: 43%
NOSE: Sweet with notes of rich fruity sultanas and toffee.  There are notes of oak and malt with hints of spice.  This Bunnahabhain 12 yo has a big bold nose, promising much.  When adding a bit of water, the nose changes to more grain and wooden notes.
PALATE:  Rich and full-bodied.  The Bunnahabhain 12 yo has a nice mouth feel with smooth notes of sherry sweetness, herbal nuttiness and salty chewiness.  There are notes of warming oak spice, vanilla, candied fruit and little hints of smoke.  The taste delivers what the nose promised. A wonderful dram!
FINISH: Comforting and rounded with a long tail.  It ends in notes of sweetness and malt.
Finally, I give the Bunnahabhain 12 yo a RATING: EXCELLENT.
It is one of my personal favourites which I always go back to.  The occasion does not matter, this always puts a smile on my face.  Don't you want a glass too?
For my New Years Eve celebration, I paired the Bunnahabhain 12 yo with an espresso chocolate.  See the results over on my blog post.
Also Read: Ardbeg Auriverdes single malt whisky