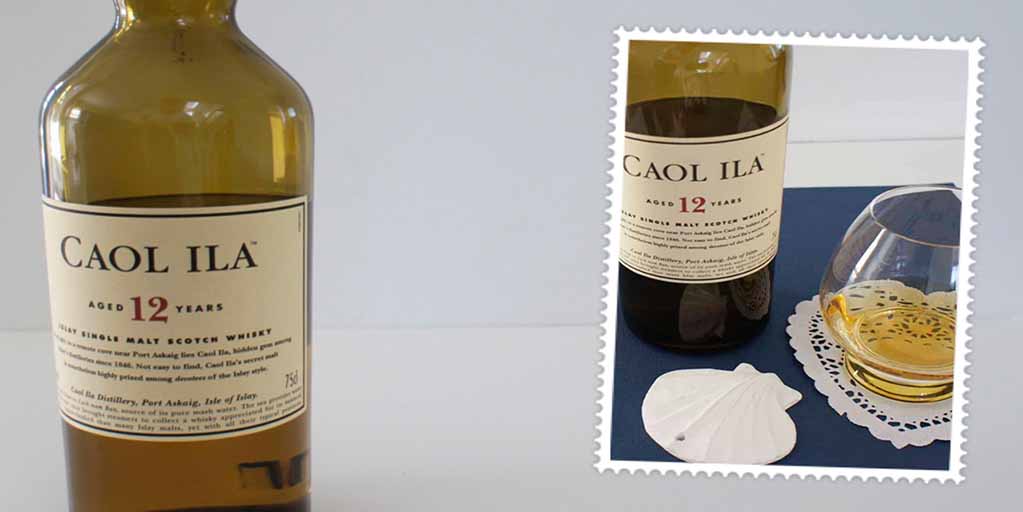 For the last 10 or more years during June, there is a Oyster, Wine & Food Festival in Johannesburg where  in excess of 60 000 oysters from Knysna gets consumed and appreciated together with a variety of other foods and wine.  It is always a very popular activity. 
Out in the winter sunshine, with friends, good music, fun food, what more can you ask of in the perfect weekend.   But I have to admit something… when we taste oysters, we always take a small flask of Caol Ila 12 yo with us.  Nothing enhances the taste of fresh Knysna oysters better than this peaty smoky Islay dram.  It is total perfection. 
Not as well known as Ardbeg or Laphroaig, I nevertheless have a special place in my heart for this distillery. Caol Ila is the Gaelic name for the Sound of Islay, which separates the island from Jura. The Caol Ila distillery is situated near Port Askaig on the shores of the Sound, a spot originally chosen in 1846 by Hector Henderson.
After changing hands many times, the distillery is today owned by Diego.  Pronounced 'cull-eela', the majority of Caol Ila is used in blends such as Johnnie Walker.  The distillery, for the last couple of year, have been producing both peated and unpeated expressions. 
The Caol Ila 12 yo is the entry level bottling from the Caol Ila distillery.  It has only been available since 2002 and has a more subtle peat and smoke profile compared to other Islay distilleries.
Also Read: Ardbeg Auriverdes
Tasting notes for the Caol Ila 12 yo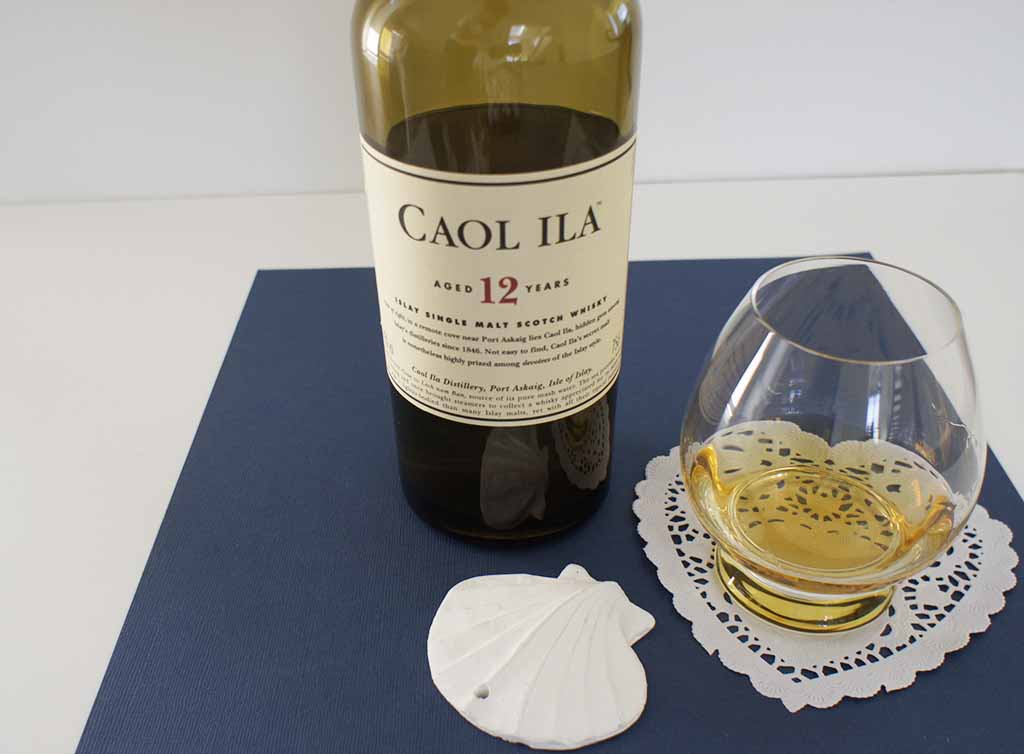 ABV: 43%
COLOUR: Light golden wheat
NOSE: Classic Islay notes with peat, sea salt, smoke, dry seaweed on the shore and spicy toasted oak.  Not big bold in your face, but soft and gentle.
PALATE:  Soft peat, oaky smoke, notes of citrus fruit, malt, sun dried oily fish hanging on racks on the shore, hints of vanilla and cinnamon.  Well balanced, complex and rich.  All of that without adding water.  After a few drops of water, more sweetness is released
FINISH: Long and lingering and finishes on notes of peat, cinnamon and salt.
RATING: EXCELLENT
Caol Ila 12 yo is not big and stormy dram like Ardbeg or Lagavulin. It is like a perfect winters' afternoon next to the coast.  A refreshing salty breeze bringing hints of fish, fried seaweed and adventures.  Golden sunshine drying the sand and just the roar of the sea to break the silence.  An easy drinking but complex glass of deliciousness.
Also Read: Lagavulin Distillers Edition 1994