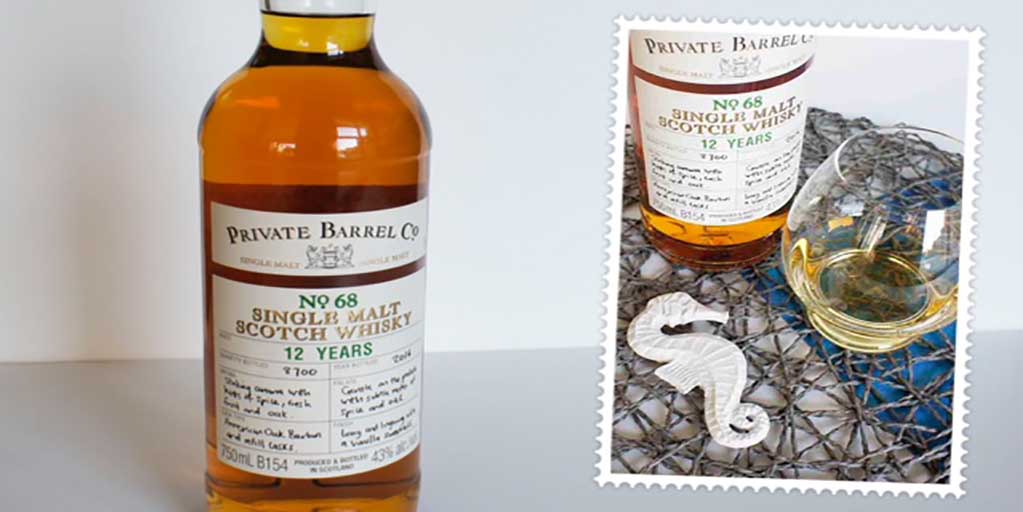 Founded in 2012 and celebrated on the third Saturday in May, World Whisky Day is a global event to celebrate all that is whisky or whiskey. An opportunity to bring people together and to share a glass of your favorite dram.  This year Checkers invited a group of whisky lovers around the country to participate in a special twitter tasting.  An event to celebrate the friendship that whisky create.
The Twitter tasting was run by Anel Grobler, editor of DrinksFeed and we had the opportunity to taste 4 whiskies from the Checkers Private Barrel Co.  I have written about the Private Barrel Co before.  The team behind Private Barrel company source  special limited single barrel whisky and bottle it under the Private Barrel Co label. 
The aim is to offer the whisky lover something unique, different and above all, affordable.  Private Barrel Co sources single casks from distillers that would not normally bottle a single cask or distilleries not well known in South Africa. The team look for finishes and releases that are out of the ordinary. 

Also Read: Glen Scotia Double Cask Whisky
During the Twitter tasting we got to taste:
The Glenlossie 15 yo single malt with its palate of pineapple, subtle spice and honey;
The Glen Grant 17 yo that I have written about here;

The latest addition to the Private Barrel Co. a 10 yo Glen Scotia from the award-winning Campbeltown 

distillery of the year and matured in first fill American oak casks.  

The Glen Scotia 10 yo has notes of pineapple and lemon zest along with hints of orange marmalade,

 

sliced apple with honey and vanilla syrup on the palate.
The Private Barrel Co No 68 and it stood out. A 12 yo single malt Scotch whisky matured in American oak

 

bourbon casks.

 

I have written about the Private Barrel Co. No 41 before and that release quickly made it into my Top 5 affordable Single Malts.

 

After tasting this No 68 and seeing the price, I had to go out and get a bottle.
Also Read: Balvenie Triple Cask 16 yo Whisky
Tasting notes for the Private Barrel Co No 68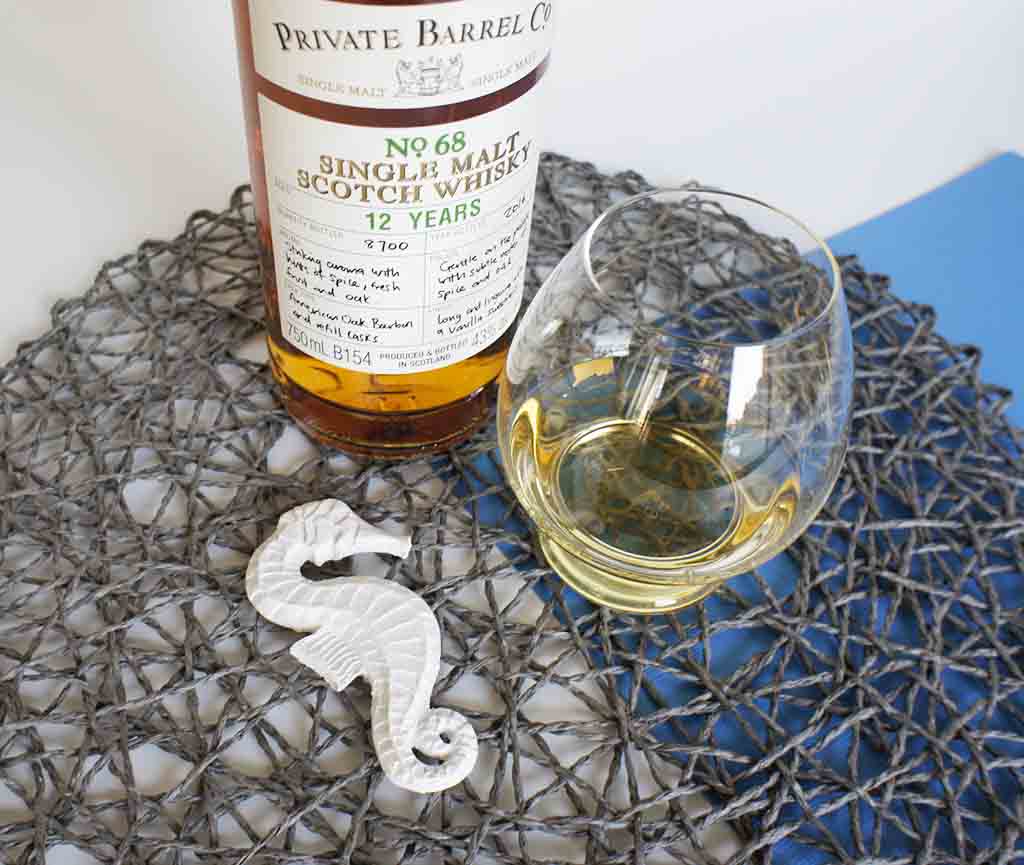 ABV: 43%
COLOUR: Polished copper with red hints
NOSE: Initially the nose on the Private Barrel Co No 68 has the classic sweet  vanilla notes of bourbon and toasted oak. This is followed by faint winter spice, cinnamon, nutmeg and pepper balanced with fudge and toffee sweetness.
PALATE: Smooth and spicy. On second sip hints of oak appear with some brandied fruit sweetness and berries.  Bits of Christmas pudding, wet wood and vanilla.  This release is quite spicy, but it is a warming cinnamon and nutmeg winter spice taste more than a pepper bitting spice.   The addition of water transforms this dram – removing some the spice and releasing the sweetness.  The Private Barrel Co No 68 has a medium body.  
No.68 is so mellow with a few drops of water with some cardimum notes coming through! @spitorswallow @CheckersSA #PrivateBarrelCo

— Luke Bresler (@BarelyNormalSA) May 17, 2017
FINISH:  Medium lenght ending in vanilla and hints of lemon.  
RATING: EXCELLENT
For the price range this Private Barrel Co No 68 is excellent quality!  A great addition to the Private Barrel Co. Range This release is widely available and will definitely make it onto my Top 5 affordable Single Malts for 2017.  I was not the only one who loved it.  It also paired very well with an aged cheddar as well as a oxtail. It is drinkable  and warming and perfect for winter.  
Was a great idea @CheckersSA #PrivateBarrelCo! Thanks for the invite! Of all these, no68 was my fav! 🥃 pic.twitter.com/WGAVZ7Odzf

— Christine Meintjes (@cmeintjes) May 17, 2017
Also Read: The Capital Gin – Made in Pretoria with love