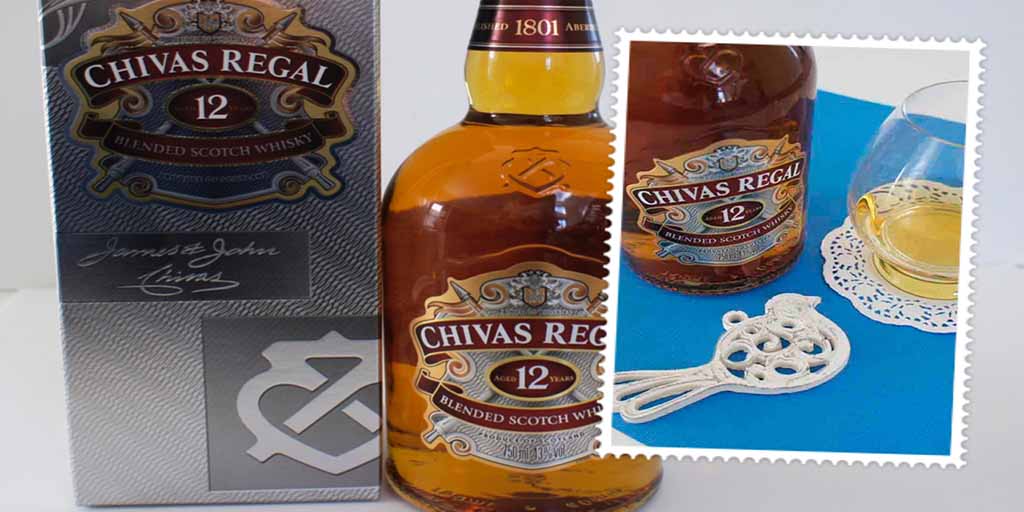 Chivas Regal, a name that conjures up images of old style whisky, served in an old library.  It is a name that, for me, brings back images of my dad relaxing with a "scotch".  Chivas Regal is a name that I have known since childhood.  It was one of my dad's favourites.  And that is 40 years ago.  This dram's has a stellar reputation that has stood the test of time. 

Paul Pacult in 2000 described it as…  'The blend for grown-ups, for people who have made their rites of passage and are ready to enjoy their success. Sweet, but not cloying. Buxom, but not overblown. "
 But where is Chivas actually from?  Chivas Brothers traces its roots back to 1801, to the opening of a grocery store in Aberdeen. The store sold luxury products such as coffee, interesting spices and imported French brandies to an affluent clientele.  The store had a cellar and from here, beneath their emporium, the brothers began a tradition of ageing whiskies.
As times changed, their patrons demanded a smoother, richer whisky experience and they began to blend these aged whiskies together.   They created a proprietary blend, which they called Royal Glen Dee and this was followed by a second proprietary blend called Royal Strathythan.


In the early 1900s, Chivas Brothers created another blend to export to the USA,  where the booming economy was fueling demand for luxury goods. The whisky was named Chivas Regal.  Then prohibition and World War 2 interrupted production and when things settled, Chivas Regal was re-launched as Chivas Regal 12 yo.
To cope with demand, they also acquired the Strathisla distillery which produces one of the principle components of the blend.  Today the brand is owned by Pernod Ricard. 
 The spiritual home of Chivas Regal is still the Strathisla Distillery in Moray in Speyside.    Strathisla distillery is the oldest continuously operating distillery in Scotland. Strathisla distillery was built in 1786 on the banks of the river Isla. Chivas Regal 12 yo is a blend of many different malt and grain whiskies, matured for at least 12 years.
Also Read: Something Extra: Chivas Regal Extra
Tasting notes for the Chivas Regal 12 yo blended whisky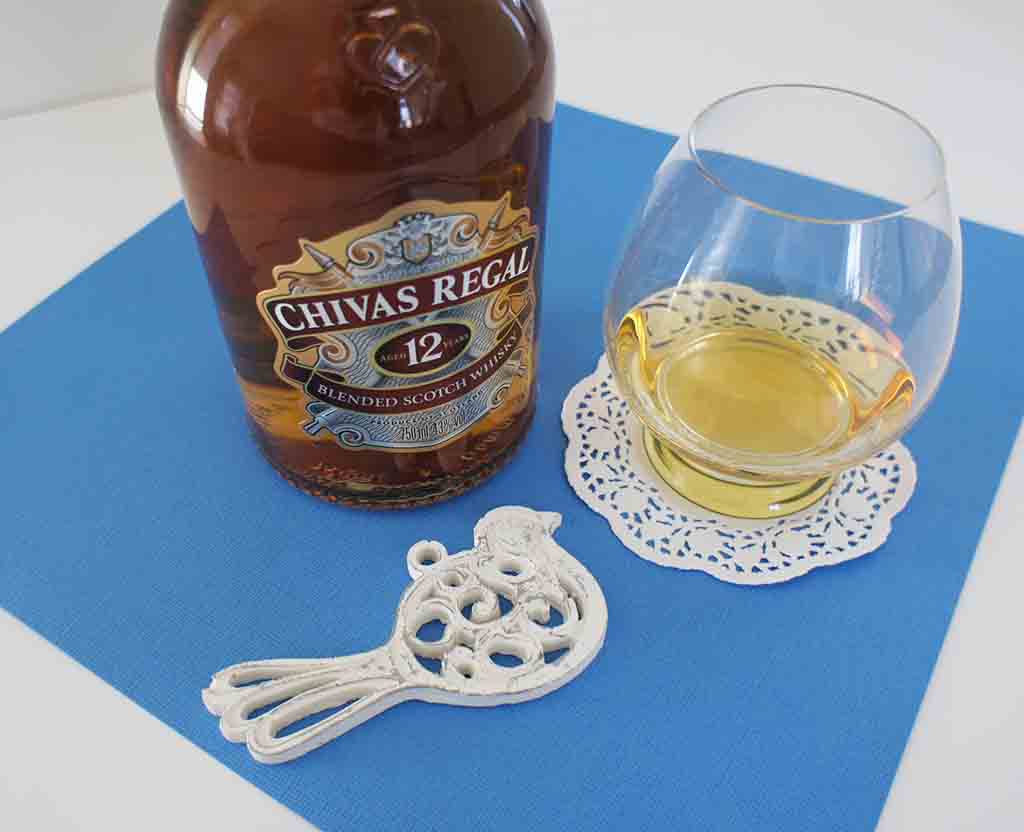 ABV: 43%
COLOUR: Golden wheat with hints of mahogany
NOSE: Sweet with notes of fresh cherries, caramel toffee, fresh cut flowers and faint hint of wood.  There is a green freshness on the nose that blend with hints of cinnamon and vanilla.
PALATE: With out water the Chivas Regal 12 yo has quite a peppery spice bite.  Hints of toasted oak, malt and some fruity sweetness.  It is a smooth easy drinking medium bodied dram.  Adding a few drops of water transforms it.  Water softens the  peppery notes and bring out more creamy toffee and malt.
FINISH:  Medium length that ends in notes of pepper spice and lemon rind.
RATING: Very Good
For both me and John, the Chivas Regal 12 yo was such an aspirational whisky when we were younger.  It was my father's favourite and what I wanted to drink when I grow up. For John this symbolized success and he bought a bottle with his first bonus and savored it slowly for over 2 years.  Tasting it today, for the first time in many years, we both look at each other and wonder what the fuss was about.
Yes, it is smooth, easy drinking and not too expensive but it is also a bit forgettable.  Yes, it is nicely balanced and well blended, but there is nothing that stands out.  Perhaps our taste buds have evolved over the last couple of years towards whiskies with bolder notes.  Still, not bad drinking, just add a few drops of water.
It should pair nicely with some chocolates, which is just what Netflorist has done.  You can order a bottle of the Chivas Regal 12 yo paired with some Fererro Rocher chocolates right here.  Now, that might be a combination you should try!
Also Read: Wemyss Malts Dark Chocolate Orange