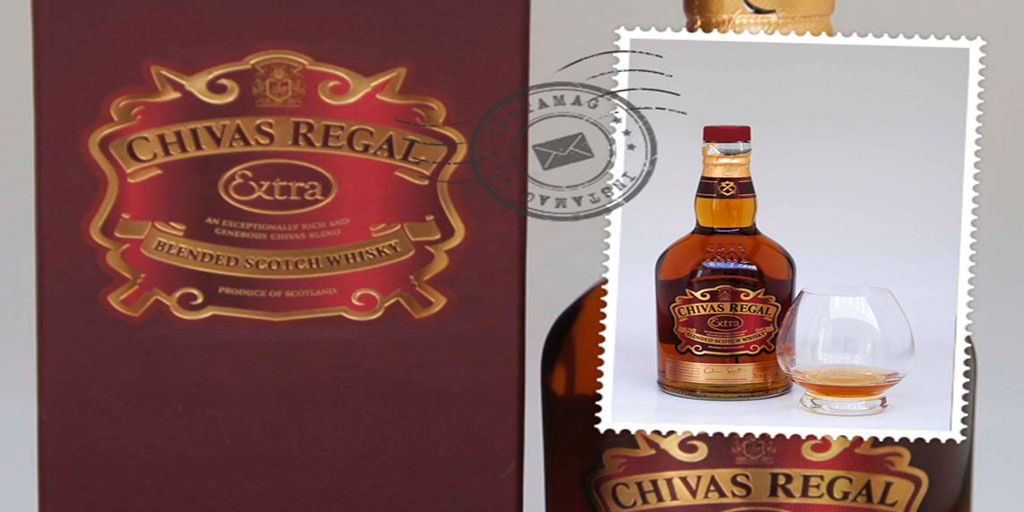 When you hear the name Chivas, it brings to mind consistent quality. For me personally, it reminds me of my father. His favourite was the Chivas Regal 12 yo. The old staple blended whisky, that you can find everywhere.  He used to get a bottle or 2 for Christmas and savored it through the year.
Every now and again sharing a sip with his older kids, when my mom was not looking.   During 2014, Chivas released a new bottling, Chivas Regal Extra. It was made to fit between the well-loved Chivas 12 yo and the more upmarket (read expensive) Chivas 18 yo.
The Chivas Extra has no age statement and according to my research, has more of a sherry character than the traditional Chivas releases. All Chivas Regal blends has sherry-aged whisky blended in, but the percentage for the Chivas Regal Extra is slightly higher.
The Sherry casks come from the Sherry Bodegas in Spain, where the casks are filled with the rich, sweet Oloroso sherry, which soaks into the wood during their time in the Bodegas.
It is also Chivas' first global expression since 2007.  According to Colin Scott, the Master Blender, Chivas Regal Extra goes particularly well with steaks and sticky-toffee pudding.  Chivas Regal is produced by Chivas Brothers, which is part of Pernod Ricard. Founded in 1786, the Strathisla distillery is the home of Chivas Regal.

Also Read: Chivas Royal Salute 21 yo whisky
So in salute to my father… here goes…
Tasting notes for the Chivas Regal Extra
ABV:  The Chivas Extra has an ABV of 43%
COLOUR: A dark caramel
NOSE: Fruity sweetness mixed with pears, warming nutmeg and caramel.  Not overly sweet, but delicate and fresh.
PALATE: Medium bodied whisky with notes of pears and cinnamon mixed with cherries, hints of dry oak and caramel.  The Chivas Regal Extra is not overly sherry sweet and water softens and smooths out the dram.
FINISH:  Medium length finish that end in sweet Christmas Cake.
A nice enough expression.  The sherry is delicate and not overwhelming, but I was hoping for a bit more.  I was expecting the classic Chivas character balanced with a big mouthful of sherry.
As a result, I give the Chivas Regal Extra a RATING: VERY GOOD.
I  think my father might have liked this new release.  It is a great whisky for summer.  Not too sweet and well-balanced with some summer spices.
Also Read:  GlenDronach 13 yo Single Cask Release