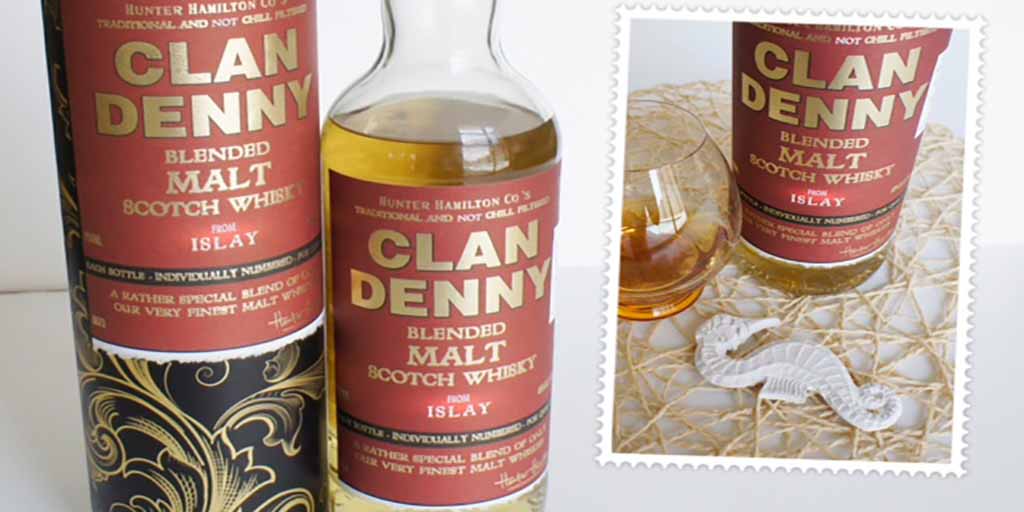 In my non stop search for affordable and delicious bends I have tasted some rather "interesting" drams.  I have tried some excellent blends. And I have tried a few where I look at the bottle and wonder  if the person who bottled this, tasted it before it was bottled.  This year have been slower than usual in my search for affordable blends. 
I have found some stunning blends in the mid range level.  Blends like the Rock Oyster and the Timorous Beastie that retail for around R 750 – R1000 range.  But very few in the affordable range around R500. 
Looking at Douglas Laing who is responsible for Rock Oyster, Scallywag and Timorous Beastie, I noticed their Clan Denny range.  I have also seen it regularly popping up on the Whisky Brother Shop top seller report as well as in Norman Goodfellows.   There is a Clan Denny Speyside and an Islay Edition.  They retail for around R400 and I got myself a bottle of the Clan Denny Islay. 

Douglas Laing is an independent bottler and blender.  Established in 1948 by Fred Douglas Laing, they specialize in creating the finest Blended Scotches and Vetted Malts as well as releasing special bottling of Single Cask Single malts and Single Grain Scotch Whiskies.
Also Read: Dewar's 12 yo Blended whisky
Clan Denny Islay is a vatted malt blend of 7 Islay malts.  According to the bottlers, the distilleries include Ardbeg, Bowmore, Bruichladdich, Bunnahabhain and Caol Ila plus a further two that can't be named.  But it should not be too difficult to figure out who the two might be.  Clan Denny is matured in ex-bourbon casks and non-chill-filtered.
Tasting notes for the Clan Denny Islay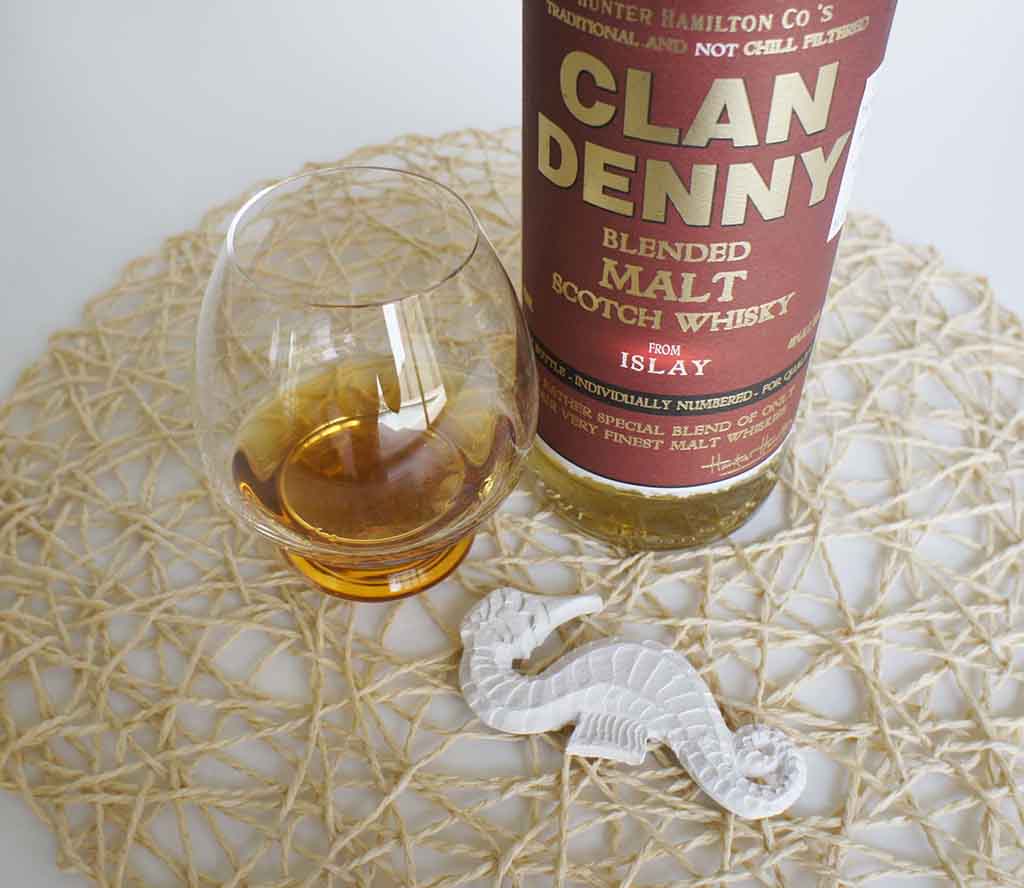 ABV: 46%
COLOUR: Pale gold with hints of green
NOSE: Peat, iodine, ash, salt and medicinal notes.  Hints of vanilla  and green grass drifting past with oaky spiciness.  Faint hints of apricot sweetness.
PALATE: Initially it's quite spicy with sharp traces of iodine, salt and peat. It then changes beautifully with some hints of smoke, black pepper,  vanilla and honey sweetness. Faint hints of dark chocolate and oak.  The flavor development is quite remarkable. It's a got character and grace in spades. The addition of water adds smoothness and creates a creamy consistency. Its a great blend!
FINISH: The finish builds beautifully and richly. It's a fantastic finish and leaves a long lingering warmth in your stomach. Some citrus peel and marzipan and lemon pepper at the end but it lingers and lingers.
RATING: Excellent
At this price point it's incomparable. An remarkable achievement for its price point.  Rich and creamy and simply delicious.  It has a great balance between peat and sweet.  At this price point.  It is just perfect.  This you can easily give as a gift.  There is a Clan Denny Speyside release too.  I just need to get my hands on it.
Also Read: Glen Grant 12 yo Single Malt whisky