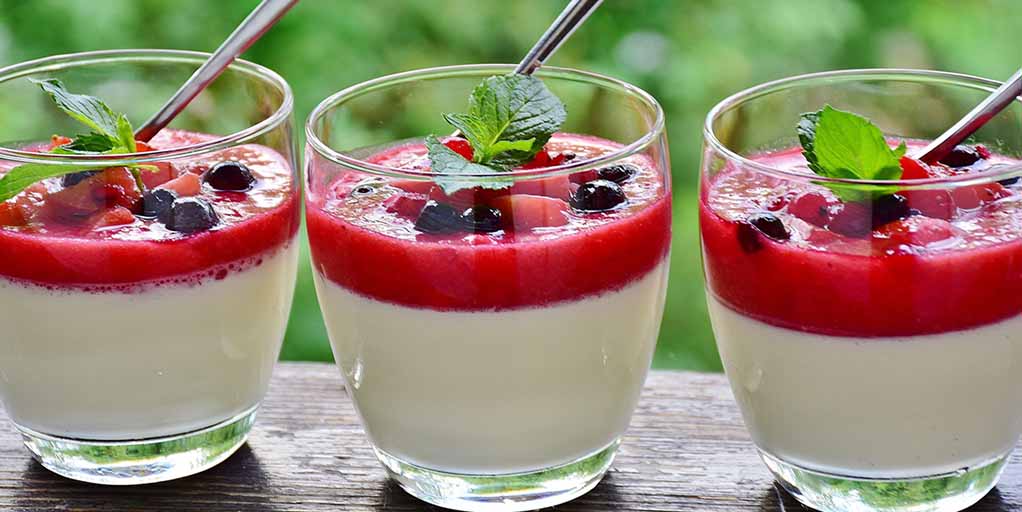 In December I started with a series on Boozy Desserts with my Tiramisu with whisky recipe.  This recipe proved to be very popular.  Also, towards the end of 2017 Backsberg Winery invited several food and wine bloggers to join in a #MyBacksbergRecipe campaign. The goal was to create the ultimate recipe to pair with the Pinotage Rosé.
My friend Roelia from Boozy Foodie made a Backsberg Pinotage Rosé Panna Cotta with cranberries and I was inspired.  It looked so beautiful. The white creamy Panna Cotta and the bright red cranberries. I had to try a Panna Cotta myself.  It had to be my first Boozy Dessert for 2018!
However, I wanted to put a spirit spin on it. Something a bit different. I looked around my spirit cabinet, but nothing really jumped out at me. Then I had a flash back to my parent's drinks trolley. There was this funny white bottle which every fashionable hostess in the 70's had – Malibu rum liqueur.


What ever happened to Malibu? I had to go and look for it. Malibu is a coconut flavored liqueur, made with Caribbean rum. The basis for a Pina Colada. I have not tasted it since somewhere in the 80's, but as soon as I nosed it, it was familiar. And the perfect accompaniment for my Panna Cotta.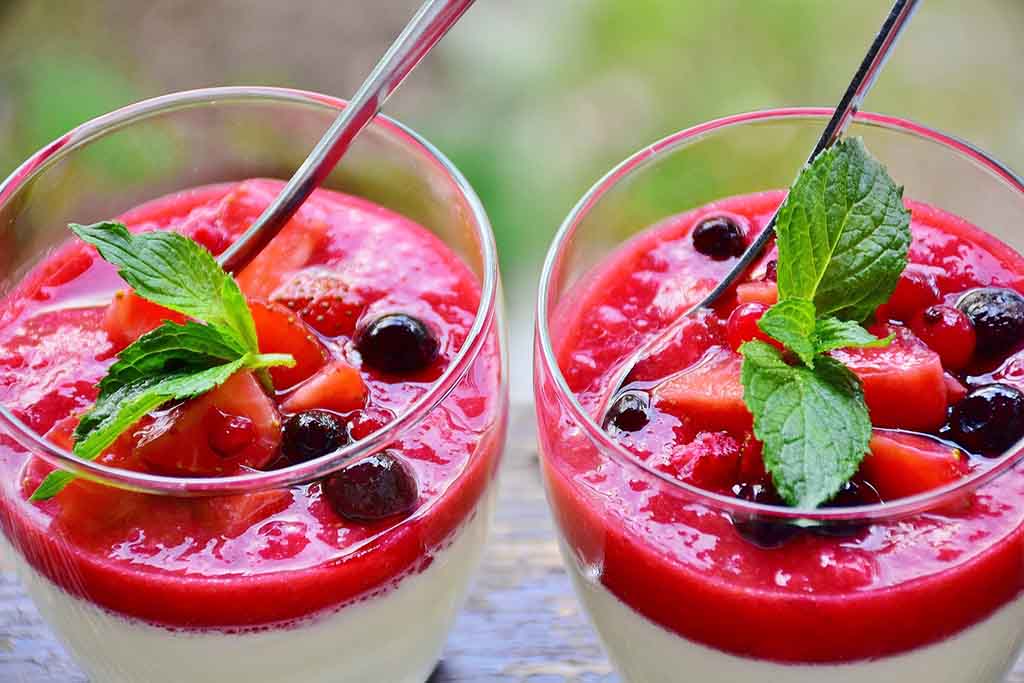 To continue on the tropical theme, I made the Panna Cotta with coconut milk. Panna Cotta is a very basic pudding that is made of dairy thickened with gelatin. It originated in Italy and the name means "cooked cream". You can eat it straight out of a cup, but it's often drizzled with some sort of sauce and garnished with fruit.
A classic Panna Cotta is flavoured using vanilla, but I modified the recipe to make it a Coconut Panna Cotta with Malibu Rum Liqueur.  I chose a mixed berry compote to serve with the Coconut Panna Cotta. Not only does the colour looks gorgeous, but the creamy coconut and the mixed berries make a great combination.
Also Read: Whisky of the Year 2017
Coconut Panna Cotta with Malibu Rum Liqueur
Coconut Panna Cotta
400ml can of coconut milk
1 ½ teaspoons of gelatin powder
45 ml Malibu Rum Liqueur
2 Tablespoons honey
1. Gently heat half the coconut milk in a small pan until hot, but not boiling. Add the gelatin and whisk together to dissolve.  Take off the heat.
2. Add the remaining coconut milk and stir in the honey.
3. Let the mixture cool down a bit and then add the Malibu Rum Liqueur.
4.  Pour into ramekins or glasses.
5. Refrigerate until set.
Coconut Berry Compote
150 g fresh or frozen mixed berries (I used the frozen mix from Woolworths which include Blueberries and Raspberries)
100 g frozen Strawberries
2 Tablespoons of sugar
3 Tabelspoons of Malibu Rum Liqueur
1. Defrost the frozen berries first if using the frozen ones.
2. Combine all the berries in a medium saucepan with the sugar and bring gently to a simmer. Allow the sugar to dissolve. Cook gently for about 5 minutes to allow fruit to start breaking down.
3. Take the saucepan off the heat and let it cool for a few minutes. Add the Malibu Coconut Rum Liqueur.
4. Let the Berry Compote cool properly.
5. Spoon over Coconut Panna Cotta just before serving.
How beautiful does the white Coconut Panna Cotta with Malibu Rum Liqueur look with the red Berry Compote as topping.  And it tastes delicious too!
More Boozy Desserts in this series include a Boozy Apple Pie that you can read about here.
Also Read: Ciroc Mango Mimosa Cocktail