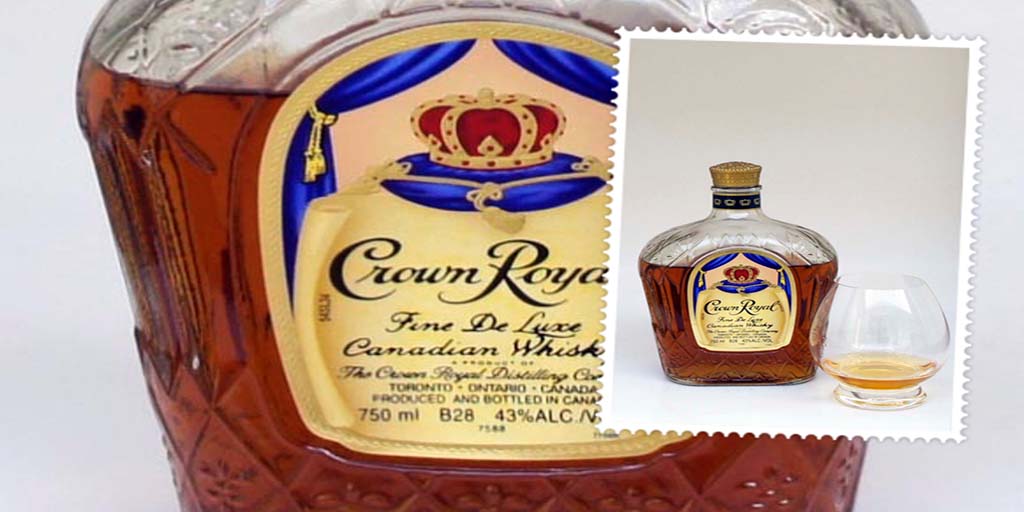 Blended whisky time again, the Crown Royal Deluxe.  The year was 1939. Adolf Hitler has been Führer of Germany for five years. The signs of impending war were visible everywhere in Europe. During this troubling time, the British Monarch King George VI and Queen Elizabeth (Queen Mother) visited Canada and the USA.
It was the first visit of a reigning monarch to Canada, and the first time a British monarch had set foot in the United States of America.  This tour marked the first time that the sovereign's official Canadian birthday was marked with the monarch himself present in the country.
The royals arrived in Quebec and traveled west by rail through the country.  They visited most of the major cities and finally arrived in Vancouver. The King and Queen made a brief visit to the United States visiting Washington, New York, and Poughkeepsie. The presence of the King and Queen, in both Canada and the United States, was calculated to shore up support for Britain in anticipation of hostilities with Nazi Germany.


Related Article:  JP Wiser's Deluxe Canadian Rye
Created as tribute to this Royal grand tour to Canada, the Crown Royal Deluxe is a blended whisky made with over 50 different whiskies. Crown Royal whisky is a blend  of various grains (including corn, rye, wheat and barley).
The whisky is aged in a variety of casks. Crown Royal comes in a purple felt-like bag which symbolizes the royalty. Owned by Diageo, Crown Royal Deluxe is one of the top-selling Canadian Whiskies in the United States.
Related Article: Bell's Special Reserve
Tasting notes Crown Royal Deluxe
ABV: The Crown Royal Deluxe has an ABV of 43%
COLOUR: Rich golden amber.
NOSE: Toffee and vanilla sweetness with hints of grains. There are traces of fruit and bits of lemon coming through. When you add water, heavier fruit like peaches appears.
PALATE:  Creamy caramel fudge and bit of smoke with oak. There are hints of fruit in the background and pieces of citrus and more vanilla linger on the palate. This is not a very spicy whisky. This Crown Royal Deluxe is smooth and well-balanced.
FINISH: The whisky ends in notes of spice and burnt oak with a bit of chocolate. The finish is long and lingering.
Tthe Crown Royal Deluxe is a medium bodied whisky with a balanced mouth feel. As a result, we gave the Canadian Crown Royal Deluxe a RATING: VERY GOOD. This is the perfect whisky to serve at the end of a meal. The Crown Royal Deluxe should pair with well with some vanilla based deserts.
I used this Crown Royal Deluxe whisky in an American Pie Valentine's Day cocktail. See how it looked here.  I also tasted the award winning Crown Royal Northern Harvest Rye.
Related Article:  Canada Travel Diary – June 2017