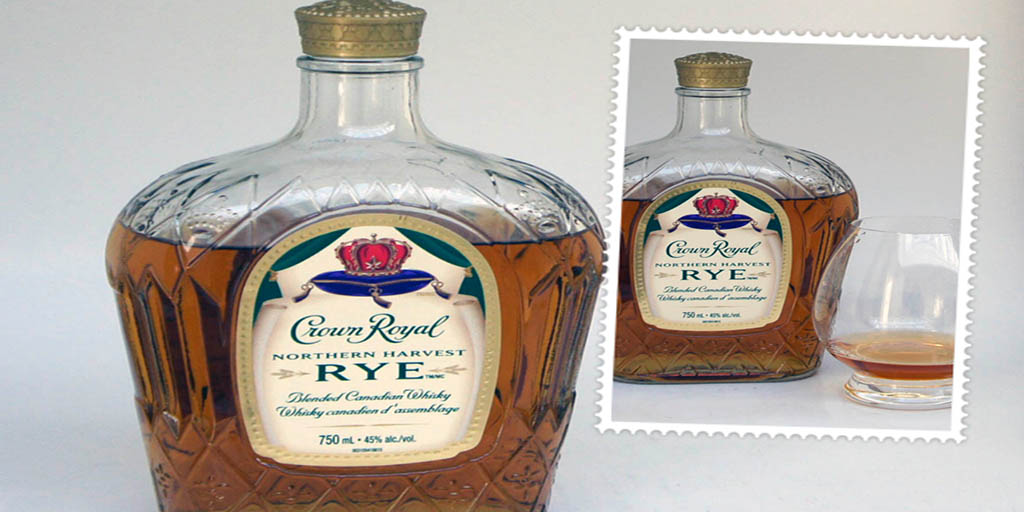 During November the annual Whisky Bible Ratings come out. For some, it is a much anticipated event. For others, not so much. Over the last couple of years, the top awards have been somewhat controversial and Jim Murray even depict himself a bit of a devil (playing a bit of Devil's advocate) on the front page of the 2015 bible.
November 2015 was no different. The Whisky Bible crowned the Crown Royal Northern Harvest Rye as the highest scoring whisky. An affordable whisky from Canada? Can it be possible? Not from Scotland? Some critics jumped up to complain. Bitterly in some instances. Supporters of the Crown Royal and Whisky Bible cheered. The Scottish whisky industry, barely showed a ripple.
We have looked at Jim Murray's comments over the years, when we want to buy a new whisky. Some of his top rated whiskies we loved. Example such as the Ballantine's Finest, Johnnie Walker Black, Ardbeg Supernova has gotten high ratings and are favourites of ours. But other suggestions, we did not particularly enjoy.
Examples include the Old Pulteney 21 yo and Kornog. For us, we have started to take his reviews with a pinch of salt.  Then a special family member came to visit. From Canada! And he brought us a bottle of the Crown Royal Northern Harvest Rye whisky.
Also Read: Wild Turkey Rare Breed Bourbon
The question is, what is a Canadian Rye whisky?
Not the easiest questions to answer, it seems. It seems like the term "Canadian whisky" and "Rye whisky" are used interchangeably in Canada and refer to the same thing.  Whisky which generally is made with some percentage of rye grain. According to Canadian Whisky Website  rye whisky began as a "whisky style" two centuries ago when the Canadian Flour miller began making whisky from their excess wheat.

There are a few distinct differences between the USA version of a Straight Rye and the Canadian Rye.   In the USA, the mash bill needs to have at least 51% Rye where in Canada this percentage is not defined. American straight Rye whisky is aged in new charred oak barrels, where in Canada the whisky is aged in a mixture of used and new barrels.
Also Read: Canada Travel Diary – June 2017
Rye whisky is not very well-known in South Africa. I have tasted over 300 different drams over the last 5 years, but never tasted a Rye. Regardless of the taste, I am excited to add a Rye whisky to my collection.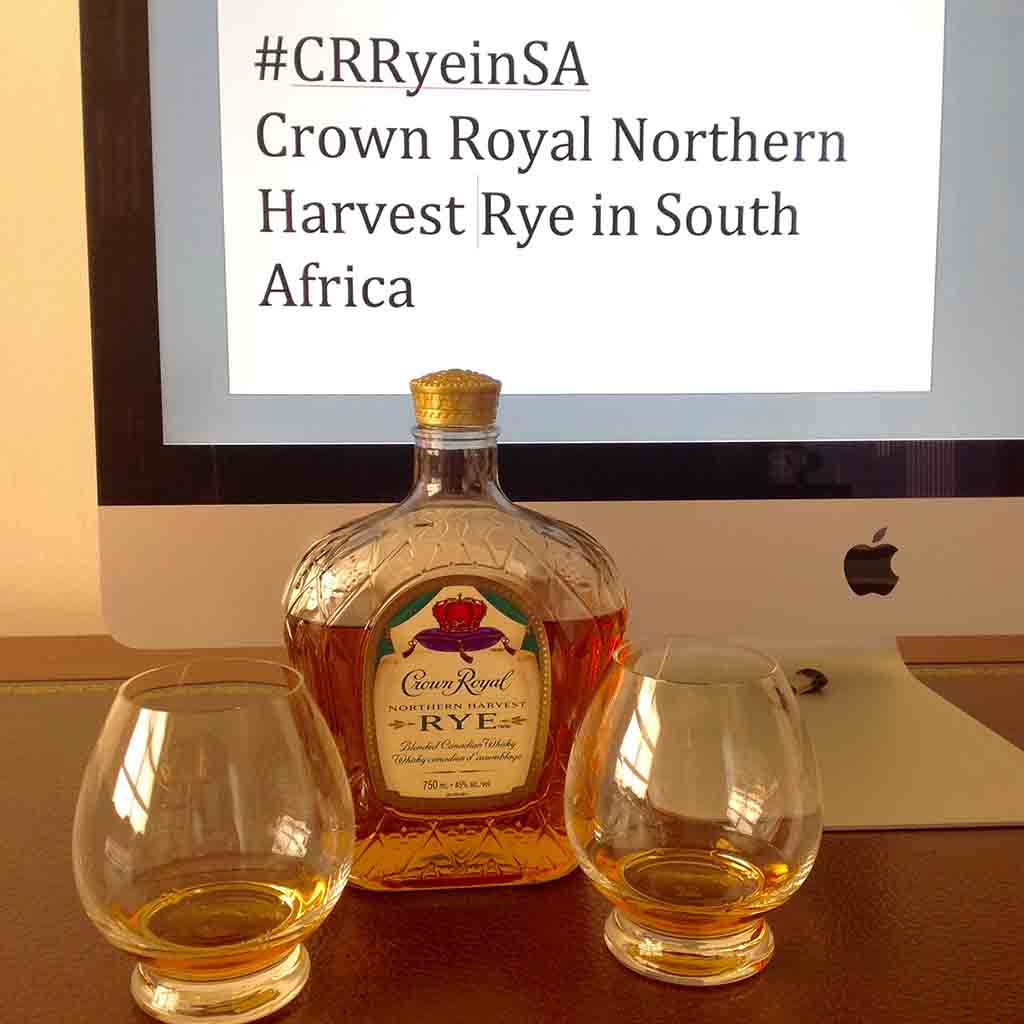 Due to the hype around this dram and the limited availability of Rye whisky in SA, I invited a few South African whisky friends to join us for a Twitter Tasting of this Crown Royal Northern Harvest Rye.  Our tasting notes include their comments as well.  We used the #CRRyeinSA tag.  I also found this really interesting Wsky.Buzz article on consistency across batches.
Also Read:  W L Weller Wheated Bourbon
Tasting notes for the Crown Royal Northern Harvest Rye
The Crown Royal Northern Harvest Rye is a blended whisky and has a 90%  Rye mashbill.
ABV: It has an ABV of 45% and we have a bottle from batch number  L6021 N3.
COLOUR: A golden wheat colour with hints of sunshine.
NOSE:  Sweet cereal, woody oak and butterscotch with some chocolatiness.  Light flowers with hints of spice, specifically cinnamon and nutmeg float about. There is a grape syrup and fruit sweetness on the nose mixed with crème brûlée.
PALATE:  Without water has notes of sweet winter spice, aniseed, fresh-baked rusks and is creamy.  Notes of grape sweetness mixed with more of the wood spice.  Water adds a chewy note and allow the balance between spicy, woods and cereal to come out. Adding water creates an interesting mix of winter and wood spices with a bit of hotness tingle.
FINISH:  Medium length and ends in notes of spiciness, condensed milk and malted biscuits.
As a result, the combined rating for the Crown Royal Northern Harvest Rye is a RATING: EXCELLENT.
Individual ratings were very broad.  John gave this a Divine, I gave it an Excellent, Bernard rated it as 'Good to Very Good and Edward from Smoky Dram said 'Very Good, just shy of Excellent'.


Is the Crown Royal Northern Harvest Rye the best whisky in the world?  Probably not.  I have tried various drams this year, that I enjoyed just as much or more.  John loved it.  He thinks that the Northern Harvest Rye is one of the best drams this year.  And that is the beauty about whisky… It lies in the eyes (taste buds) of the beholder.  What do you think?
On a whim, I paired the Royal Ashton Cheese and the results were delicious!
Also Read:  Kornog Single Malt whisky