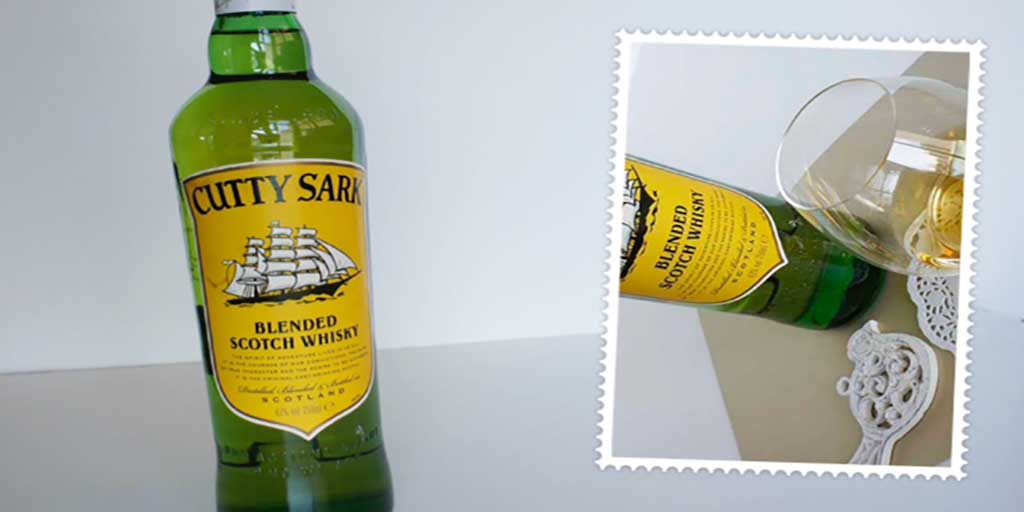 Many many years ago, a group of friends went for a holiday in Zimbabwe.  We first stopped off in the rugged Eastern Highland for some trout fishing and then made our way up to Lake Kariba.  There we stayed in the Cutty Sark Hotel while exploring the beautiful dam and finding tiger fish.  The name Cutty Sark alway stayed with me and reminded me of wonderful times with good friends.  When I saw a whisky with that name, I just had to have it. 
I found the distinctive green bottle with the bright yellow label at Normal Good Fellows and it was very affordable.  Cutty Sark is a range of blended Scotch whisky produced by the Edrington Group. Other Edgrington brands include the Macallan, Highland Park and The Famous Grouse.  
The whisky was created on the 23rd of March 1923 by Francis Berry and Hugh Rudd, when they met with Scottish artist James McBey for lunch.   They wanted to create a lighter style of blended whisky for the US market. The base of Cutty Sark came from The Glenrothes distillery in the Speyside region of Scotland.

McBey suggests the name, as the famous tea clipper had recently been retired to England for naval training.  The Cutty Sark range also includes a Prohibition Edition that is bottled at 50% ABV.  There was one little challenge before we could get to the tasting though… after opening the bottle, no liquid would come out.  The plastic thingie (flow regulator) inside the neck of the bottle only allowed 5 ml at a time.  We had to break open the regulator in order to pour 2 glasses in a reasonable time.  😳
Also Read:It is nearly time for The Whisky and Spirits Live Show
Tasting notes Cutty Sark blended whisky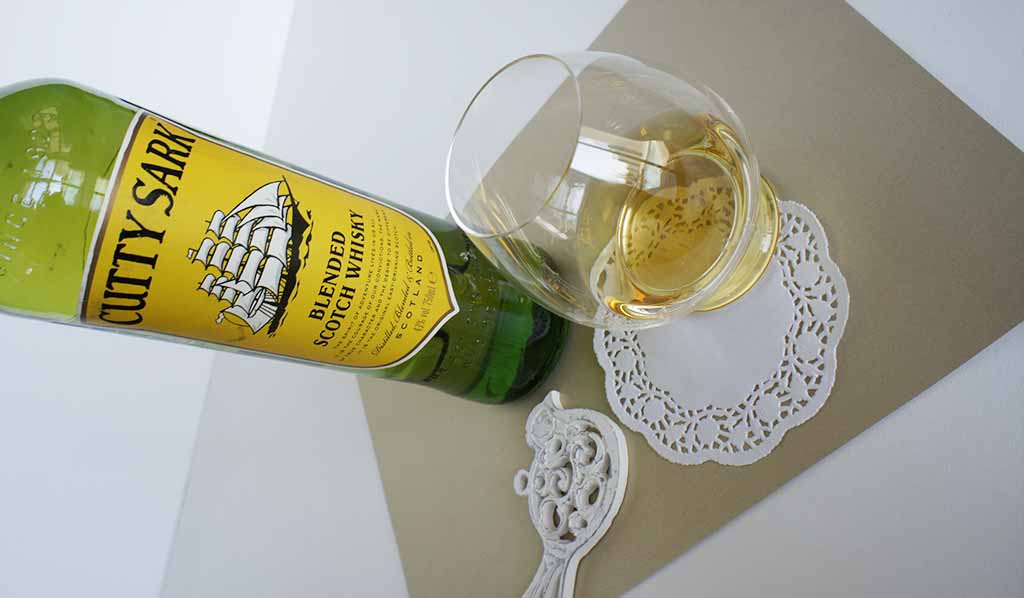 ABV: 43%
COLOUR:  Bright gold
NOSE: Cream, malt, spices, bits of fresh fruit with hints of vanilla.
PALATE: There is a bit of alcohol heat but not too bad. Malt, fruits, florals with vanilla and cinnamon.  Adding a few drops of water allows butterscotch sweetness to come forward. Faint hints of peppery oak.
FINISH: Lemon peel and pepper
RATING: Very Good
Smooth, easy drinking and non offensive.   Just a nice dram to enjoy.  I see on the Cutty Sark website that they have a few cocktails perfect for  Cutty Sark and with a dram this affordable but still really drinkable, this is a great whisky to use in cocktails.  My favourite cocktail on their list was the Cutty Buck.
Also Read: Dewar's 12 yo Blended whisky