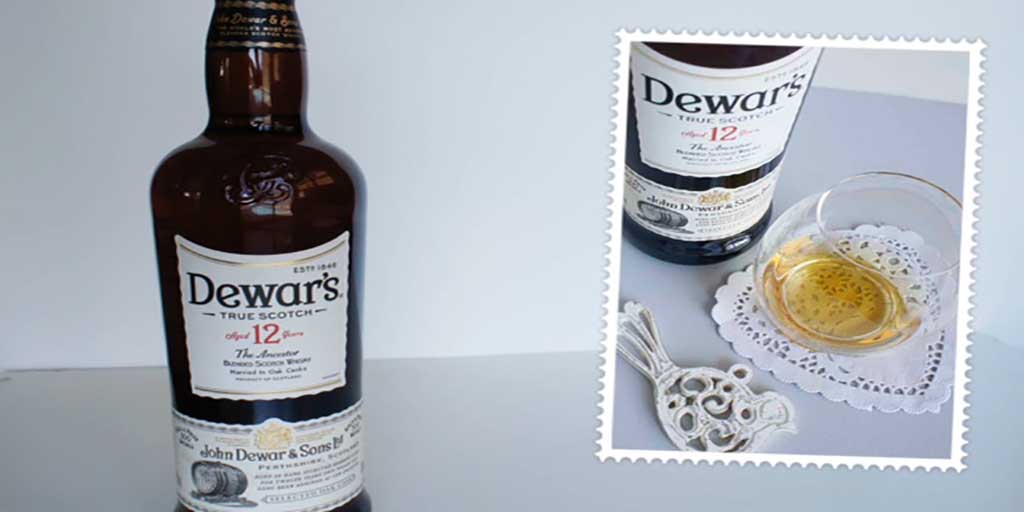 I am always looking for interesting whisky at a good price.  Call it the frugal Dutch side of me, but I don't think expensive necessarily equals good.  These last couple of years I have managed to find great blends and single malt whiskies at affordable prices.  Whiskies that you can buy 2 or 3 bottles of and not survive on dry bread for the rest of the month.
I publish my top 5 affordable Single Malt and Blends list yearly.    This year however, has been a challenge.  I am over the halfway mark and I have not really found too many delicious "new" affordable drams.   My top 5 list for 2017 was looking a bit bare.  
Well, that was until I tasted something at my favorite Whisky shop.  The Wade Bales whisky show and The Only Whisky Show featured the Dewar's 12 yo blended whisky.  This blend retails for around R300 in SA.  It is cheaper than the Johnnie Black.
It is not a very well known brand in SA, so I went to investigate.  The Dewar's brand was established in 1846 by a wine and spirit merchant, John Dewar in Perth Scotland.  John blended his own whisky and bottled it under his own name.  John's two sons joined  the business and in 1884 expansion started on the London market and soon after, America beckoned. 
Even President Benjamin Harrison was a fan.  The Dewar brothers  expanded their portfolio by building the Aberfeldy Distillery in 1896 and the brand went from strength to strength.  Today the John Dewar's & Sons company owns 4 other distilleries.  They are Aultmore, Craigellachie, Macduff and Royal Bracka.



John Dewar's & Sons  is owned by Bacardi and other releases in the Dewar's stable include the Dewar's White Label and a Dewar's 18 yo.  The Dewar's 12 yo is Double aged as the whisky is married in oak casks after the initial maturation and blending.
Also Read: Whisky for the red wine loving mom
Tasting notes for the Dewar's 12 yo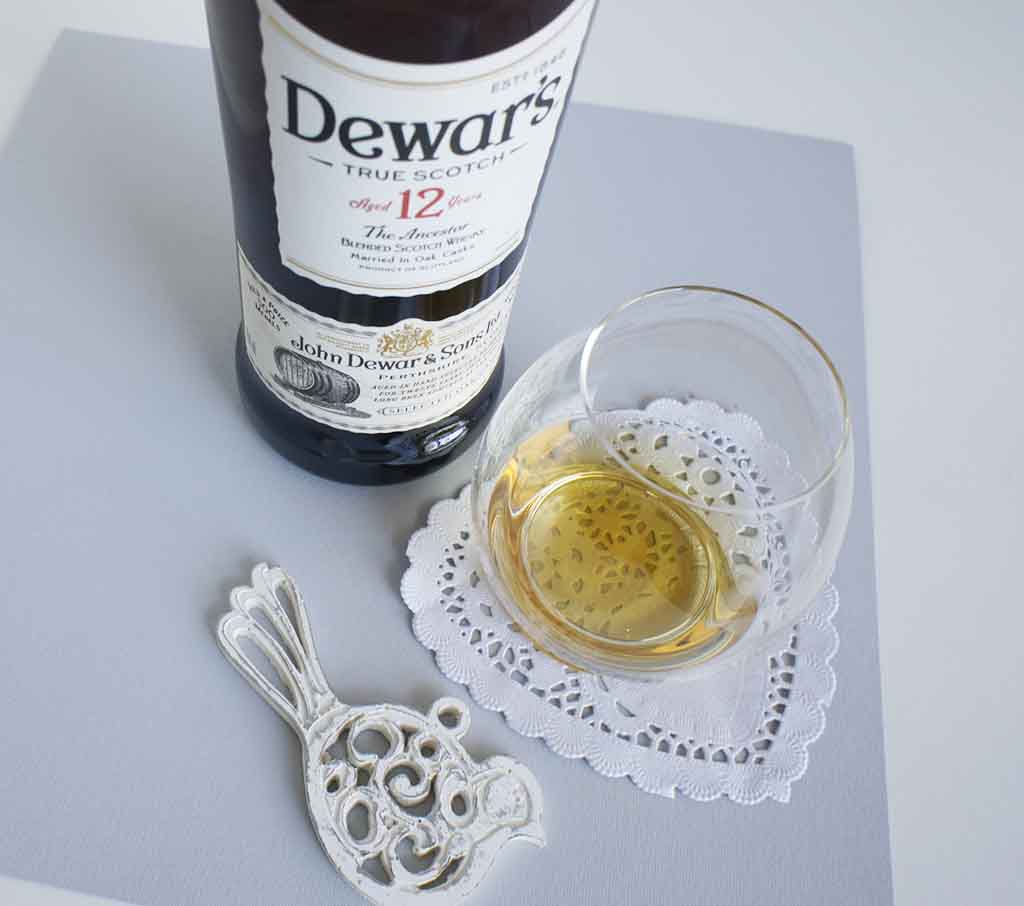 ABV: 43%
COLOUR: Golden sun kissed wheat
NOSE: Delicate and sweet with tropical and sweet oak spices. Bananas and pineapple balanced with malts and honey.   There are hints of cut flowers and bits of cinnamon..
PALATE: The Dewar's 12 yo is light and fruity. Honey sweetness mixed with ripe summer fruits, oak and malt.   It is smooth and easy drinking with a medium body.  You barely need to add any water.  A few drops releases more sweetness.
FINISH: Ends on notes of honey malt and black pepper.
RATING: EXCELLENT
What a wonderful blend!  Light and floral, this Dewar's 12 yo is perfect for someone who wants to try whisky for the first time.  It is a  wonderful summer dram to enjoy during the wonderful hot summer.  This bottle will not last long, and at the price point, replacing the bottle is not a problem.  This Dewar's 12 yo whisky is worthy of a taste.  Now to get my hands on the Dewar's 18 yo.
Also Read: Label 5 Blended Scotch whisky