It was a special treat to go out for dinner as a student. If you still had enough money left over at the end of the meal, the dessert choice was always a Don Pedro.  I assumed that Don Pedro is a standard dessert throughout the world. It is only when I started traveling abroad that I realised, it is not known outside of our beautiful country.
Asking for a Don Pedro in Amsterdam was met with much bewilderment. I tried again in Paris in broken French and sign language, and my request was met with frowns and growls. I did not even try when I arrived in Moscow. To me, whisky and ice cream was a natural fit. For the rest of the world, not so much…
For my non South African readers, a Don Pedro not something your uncle Pedro troughs together. It is an adult milkshake. Vanilla Milkshake with a tot (or 2) of whisky or liqueur. Like milkshake, you sip it with a straw.   I am not sure if it is more a cocktail or a dessert, but I know one think: it is tasty!


 According to Eat Out, the first Don Pedro was made by Danny Ferris at Belinzona in Blouberg Cape Town in the 1970's. The basic ingredients are always some vanilla ice cream, cream or milk and some liqueur. Many restaurants have their own version of the classic and name them based on the liqueur used.
At a fancy restaurant, you might not find it on the menu, but a good South African barman should have no trouble in whipping you up a tasty Don Pedro without looking for his cocktail book.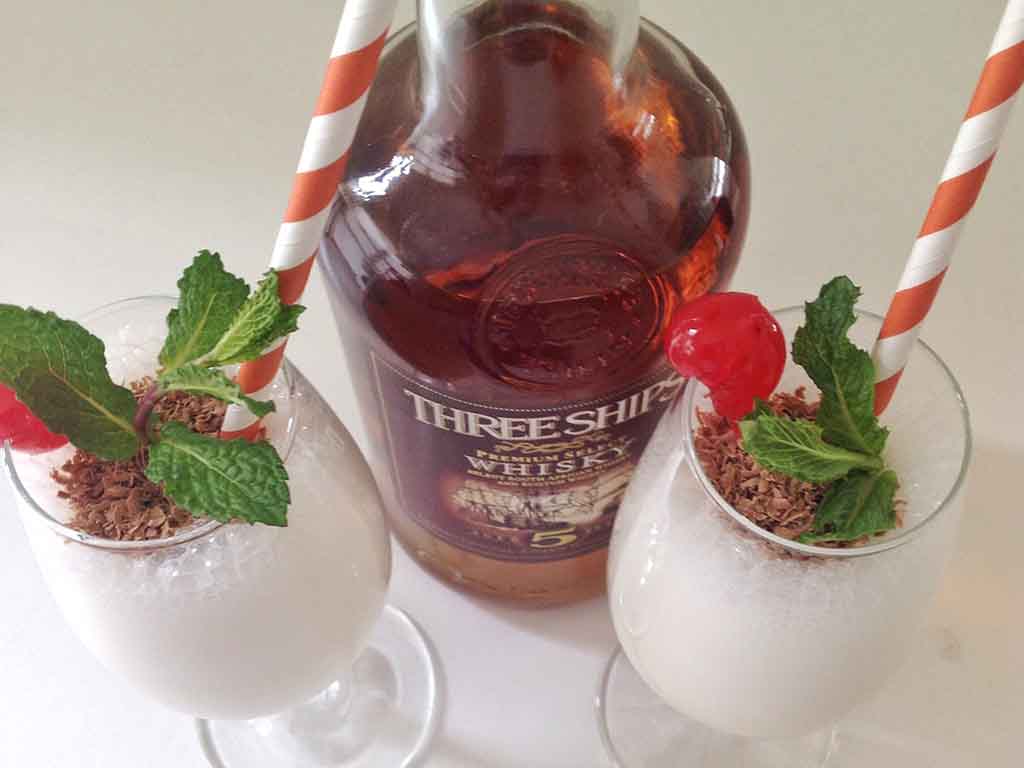 In honour of this truly South African dessert, here is a simple recipe for Don Pedro. Keeping with the South African theme, I made it with some Three Ships Premium Select 5 yo. I especially chose this peaty expression as the peat adds a different dimension to the Classic Don Pedro.  As this whisky is made by the well-known Master Distiller Andy Watts, I have dubbed my expression, the Don Andy.  He just launched the Three Ships Pinotage Cask Finish whisky and is a his whisky visionary is legendary.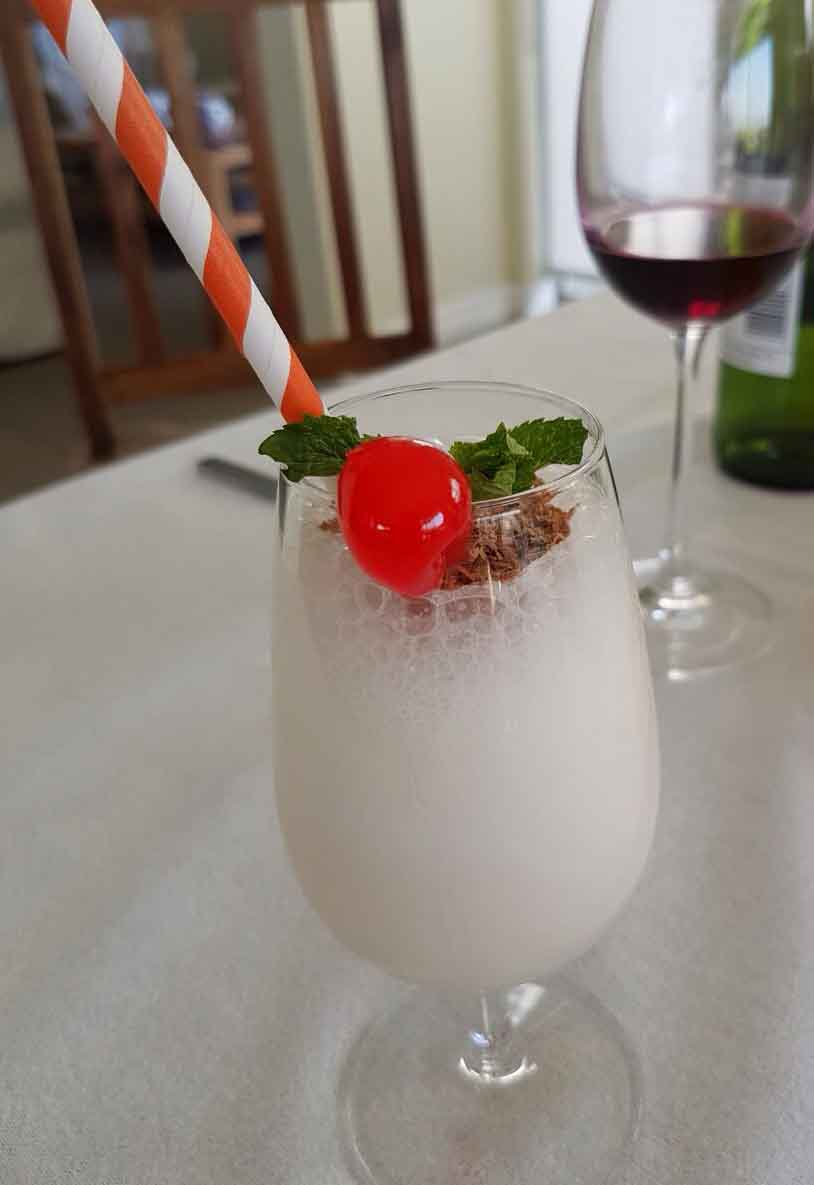 Also Read: Three Ships 10 yo Vintage Single malt
Don Andy with Three Ships 5 yo
(Don Pedro)
(Makes 2 glasses)
Ingredients
6 generous scoops Vanilla Ice Cream
60 ml Three Ships Premium Select 5 yo
50 ml Cream or Milk
Grated dark chocolate
2 glace cherry
Method
Pour the first 3 ingredients into a blender and blend. Or use a stick blender and wiz away. Pour the mixture into 2 wine glasses. Top with cherry and grated dark chocolate. Serve with a straw.
Note: You can replace the Three Ships 5 yo with any whisky (or Liqueur for that matter) of your choice. It is still delicious.

Also Read: Nectarine Bourbon Smash Cocktail