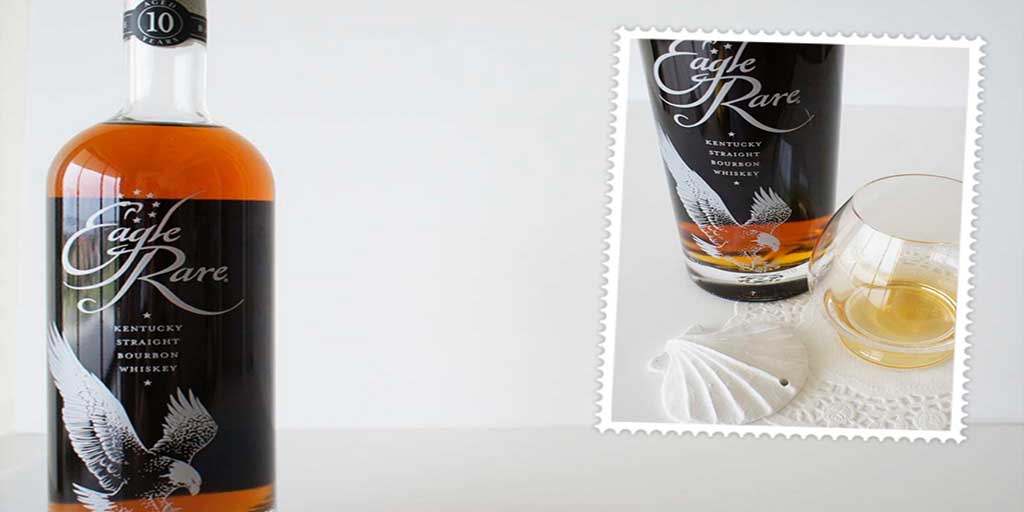 My first Bourbon for 2017.  Last year I started on quite a good note with the Makers Mark. It is one of my favorite bourbons.  Will this year start off with a Bourbon BANG?  First Bourbon for 2017 is the Eagle Rare Kentucky Straight Bourbon Whiskey.    I tried a variety of Bourbons during 2016.  Very few of them impressed. 
I love the sweeter taste of bourbon.  I have a sweet palate and love the sweet toasted oak and vanilla notes that a bourbon offers.   The bourbon variety available in South Africa is quite small and it feels like it is becoming smaller.  Yes, you can buy some interesting bottles through Bottleshop, but they are not readily available to the average bourbon whiskey drinking.
The Eagle Rare is available via BottleShop.  It is a distilled and distributed by the Buffalo Trace Distillery.  It is a 10 yo single barrel release, although it is not printed on the new bottle labels any more.  Apparently the new labels were changed when they moved from hand filling to machine filling. 

When they switch barrels on the machine, it could technically mean that there will be a few bottles with more than one barrel in, so they dropped the single barrel on the label. 
Also Read:  National Bourbon Day: My top 6 Bourbons
The Eagle Rare 10 is aged for ten years in charred new oak barrels and bottled at 45% ABV.  The 10 yo has received a string of awards at the San Francisco World Spirits Competition and World Whiskies Awards. I have an older bottle as my bottle still has the 10 yo and the Single Barrel label on.  
An interesting point that Scotchnoob makes on his review of the Rare Eagle 10 yo is that as the mash bill is similar to Buffalo Trace, this is basically an older Buffalo Trace with a picky barrel selection.  
Also read : Buffalo Trace Bourbon
Tasting notes on the Eagle Rare 10 yo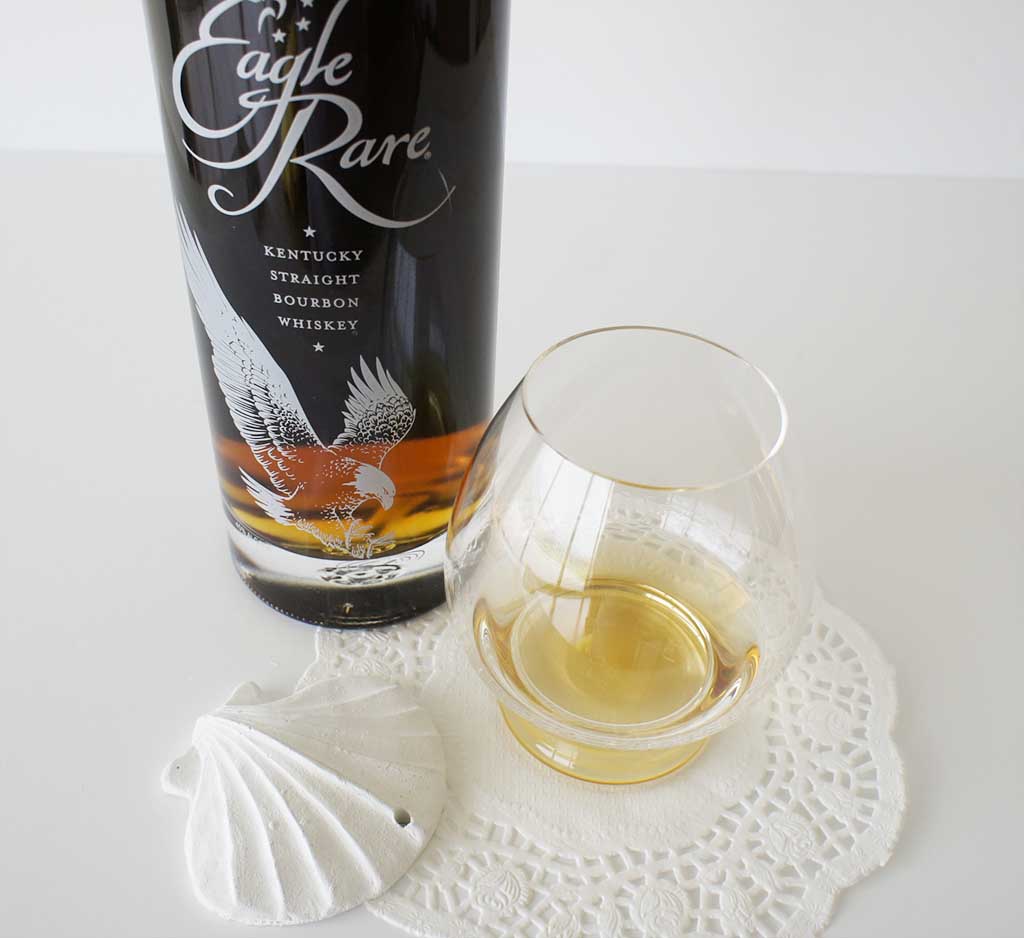 ABV:45%
COLOUR: Polished amber
NOSE: Vanilla, toffee sweetness, brandy pudding, fresh cut flowers, hints of toasted oak and pepper.
PALATE: The nose promised vanilla and oaky sweetness, the palate gives malty spiciness.  Chilli peppers, nuts, creamy cocoa, hints of toasted oak and mint leaves.  Adding a few drops of water smoothes the dram and releases some of the sweetness promised by the nose.  It softens the chilli pepper and brings more cinnamon, but this is till not a very sweet bourbon.
FINISH: Medium length and ends in notes of pepper and oak.
RATING: EXCELLENT
This is an interesting bourbon.  Not as sweet as I expected it to me with quite a chilli heat without water, but it has the rest of the Bourbony goodness.  Vanilla and toasted oak in a rich and creamy body.  An interesting and different bourbon.  I paired this bourbon with some KFC to see how it would work.  See which bourbon paired best with the fried chicken.
Also Read: Straight from the American Frontier: Bulleit Bourbon