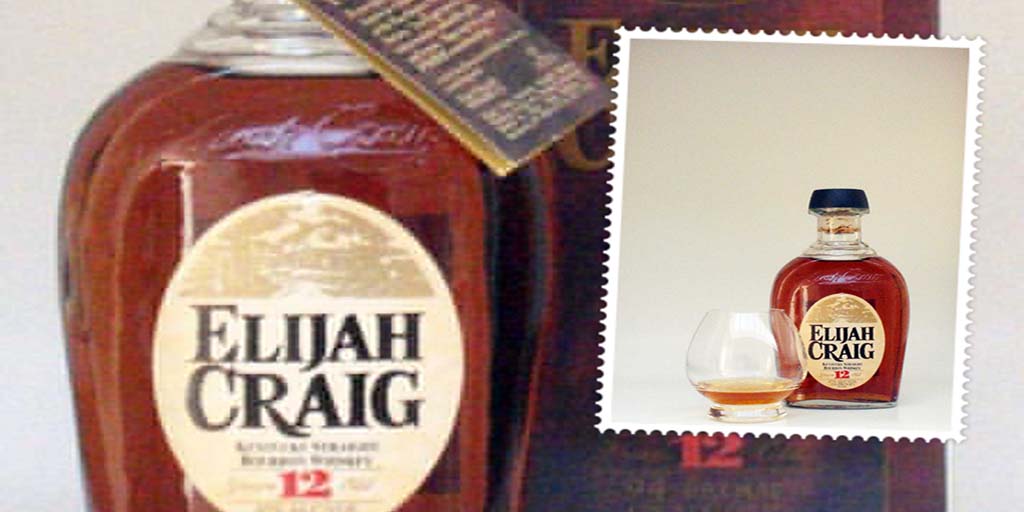 In around 1789, Reverend Craig founded a distillery in Virginia. Not long after establishing the distillery, the Baptist minister and distiller suffered a fire, which damaged many of his barrels. The story goes that the Reverend, being too stingy to replace them,  filled the burnt barrels with whiskey regardless. Later he apparently noticed that the whiskey from the burnt barrels tasted better than whisky from uncharred barrels. He has ever since, rightly or wrongly, been credited as the "Father of Bourbon whiskey".
Heaven Hill Distilleries Inc was founded in Bardstown, Kentucky in 1934, not long after Prohibition was abolished. Named for William Heavenhill, the company was established by a group of investors.  Heaven Hill is the seventh largest distributor of bourbon in the US and their massive storage facilities hold 750,000 barrels of maturing whiskey. They not only deal in bourbon whiskey, but also in Gin, Vodka and Canadian Whiskey among others. The company remain independently owned.
In 1986, Heaven Hill launched a 12 yo small batch bourbon, named Elijah Craig in honour of the so-called 'Father of Bourbon'. Elijah Craig whiskey is produced in both 12 yo "Small Batch" and 18 yo "Single Barrel" bottlings.

Related Article: Wild Turkey 101
Tasting notes for Elijah Craig 12 yo Bourbon
COLOUR: The Elijah Craig 12 yo Bourbon has a dark red polished copper colour in the glass.
ABV: It is a medium oily whisky with an ABV of 47%.
NOSE: Quite spicy with bold notes of toasted oak spice, pepper, toffee, Christmas pudding and cinnamon baked apples.  After adding a bit of water, the nose has more floral notes, hints of Jasmin flowers and less spices.
PALATE: On the palate this Elijah Craig is a bit different from the other Bourbons we have tried this year. It is spicier with touches of pepper and nutmeg.  There are notes of citrus peel, candy apple and warm oak.  This is a medium bodied bourbon.  Water softens the spicy notes and smooths the citrus.  The Elijah Craig 12 yo becomes sweeter with a few drops of water added.
FINISH: Without water, the finish is smooth and lingering and end in spice and bits of lemon.  With water, the finish is sweeter and bring hints of flowers mixed with the spice.
As a result, we give the Heavenhill Distillery Elijah Craig 12 yo Bourbon a RATING: VERY GOOD.
We were expecting quite a lot from this 12yo Bourbon.  It certainly is different, with the spicy notes, to some of the other Bourbons we tried this year.  Does it offer a challenge to the younger Knob Creek or Woodford Reserve at the top of our favourite list?  Not quite.  Not a bad bourbon whiskey for our collection, but it will not become one of our favourites.  Have you tried this Elijah Craig 12 yo Bourbon?
I paired this bourbon with some KFC to see how it would work.  See which bourbon paired best with the fried chicken.
Also Read: Jim Beam Black