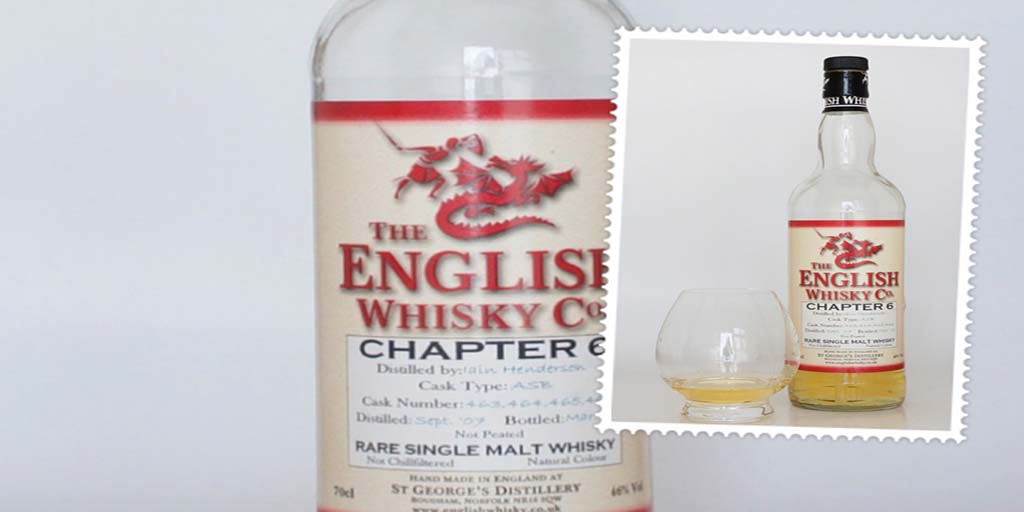 Although whisky distilling has been widespread in Scotland, just south of the border in England, whisky production was almost non-existent. It stopped more than 100 years ago with the closing of the, Lea Valley distillery, in 1903. This all changed when James Nelstrop retired.
After spending his working life on projects around the globe, he decided to follow his dream upon reaching retirement.  To make whisky in Norfolk. Together with his son Andrew, he obtained a distilling license in January 2006 and the English Whisky Co was born.
St. Georges Distillery in Roudham, Norfolk was built and the first barrels filled at the end of 2006.The grain for the whisky comes from Fakenham, the yeast comes from Kingston upon Hull and the water comes from the Breckland.The first whisky came on to the market during 2009 and was three years old.
To indicate a sequence in their release schedule, St. Georges Distillery uses a sequential bottling system. Starting with Chapter 1, the distillery released a range of aged malt spirits and single malt whiskies.


In general odd numbers in the Chapter range have been made using peated malt. Some exception exist such as Chapter 7 which was aged in Rum Casks. Now England has a place in the history of whisky again. The Saint George Distillery is stepping up and with courage and boldness producing a magnificent golden liquid which England can be proud of.
Related Article:  Penderyn Welsh Whisky
Tasting notes English Whisky Co. Chapter 6
We have a bottle from Cask Type ASB, Cask Number 463,464, 465 and 466. Distilled in September 2007 and bottled in March 2011.
ABV: It is bottled at an ABV of 46% and not chill filtered. This English Whisky Co. Chapter 6 is unpeated.  Iain Henderson was the distillery manager.
COLOUR: The whisky is quite light in colour and the colour is a light golden.  The English Whisky Co. Chapter 6 nose is very delicate.  There are notes of barley, fresh fruit sweetness and fresh-cut grass.  There are hints of vanilla and almond sweetness.
PALATE: Add water carefully as to not overwhelm this delicate whisky.  The palate is an amazing surprise.  We were expecting a delicate soft whisky, but got a wonderfully robust full-bodied taste.  There are notes of oak, barley and some citrus. The English Whisky Co Chapter 6 has hints of fresh apples, vanilla sweetness and some nuts.
FINISH: It is a complex whisky with a long finish.  It ends in notes of spice and oak.  A surprising taste for a 3 yo whisky.
It is probably one of the youngest whiskies in our collection but this goes to show that age is not always a predictor of quality.
Consequently we give the English Whisky Co. Chapter 6 whisky a RATING: EXCELLENT.  Definitely a whisky England can be proud of.  We will certainly extend our collection with a few more bottles from this distillery if we get the chance.
Also Read: Loch Lomond Single Grain whisky