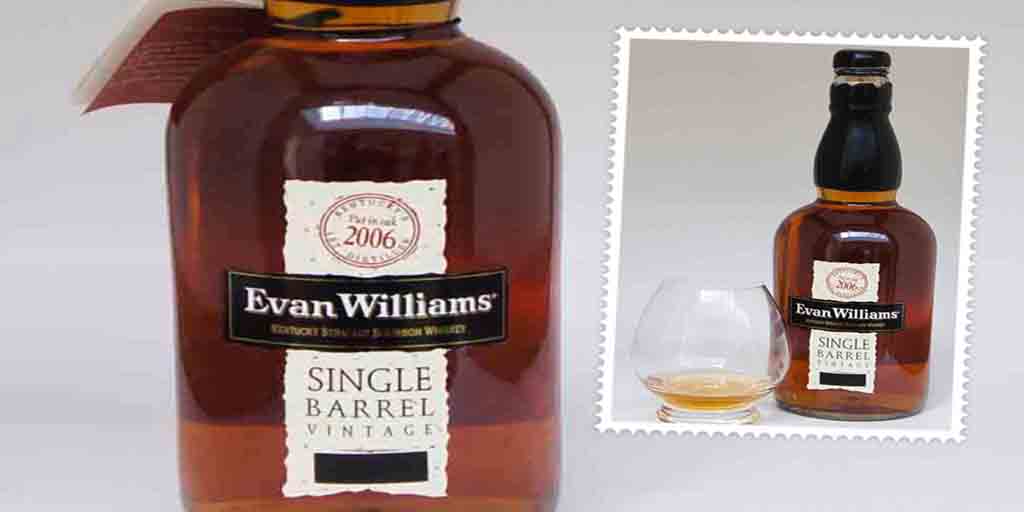 This Evan Williams Single Barrel is my last official bourbon tasting notes for the year 2016. I can't believe how quickly this year sped past. What a year it has been. I tried 6 different Bourbons this year as well as 2 Rye Whiskies. However, only 2 bourbon's genuinely impressed me. It was only the Makers Mark and the Bulleit Bourbon bottles that will need replacing soon. The 2 releases from Heaven Hill were less than stellar.
I have used the Evan Williams Black Label in some Bourbon Coffee and used the Heaven Hill Old Style Bourbon in a Nectarine Bourbon Smash. But there is only so much Bourbon smash that a person can consume. My cousin's Texan husband is coming for a visit, so I might be able to feed him some more of these cocktails.   But these bottles might be in my collection just as long as the Schoonspruit 2010 Whisky… Quite a long time…
After the last 2 Bourbon releases I tried, I am not sure that I want to try another. However it has become increasingly more difficult to get any sort of affordable bourbon in SA. So I don't really have a choice to try the Evan Williams Single Barrel, as it was one of the only one's left that I have not tasted yet.
Evan Williams Single Barrel is available in SA and retail for around R 450. Evan Williams founded Kentucky's first profitable distillery on the banks of the Ohio River in 1783. Today, Evan Williams is the second largest selling Kentucky Straight Bourbon Whiskey in the US.
Evan Williams Single Barrel is a bourbon that is vintage dated. This means that each bottle is marked with the year (2006 in my case) it was put into oak, along with the date it was bottled (16 April 15) and the exact serial number of the single barrel that the Bourbon was drawn from (Barrel No 108). It is sealed with thick black wax, quite difficult to peel off. Aged about 9 years and then hand selected by the Master Distiller and bottled as a Single barrel bottling.
Single barrel means that each bottle comes from an individual aging barrel and that there is a limited supply. This also means there is no uniformity of color and taste and the various vintages will taste different. So do I need to find more cocktail recipes to use up this bourbon or is it getting a place of pride with my Makers Mark? …. Lets taste it…

Also Read: Checkers Private Barrel Co. No 41
Tasting notes for the Evan Williams Single Barrel 2006 Vintage Bourbo

n
ABV: 43.3%
COLOUR: Dark Amber with hints of red and copper.
NOSE: A very typical bourbon nose. There is sweetness and richness in the buttery Christmas pudding.  Vanilla, oak as well as cherries and candied fruits. In the background there are faint hints of condensed milk and caramel.
PALATE: Hmmm… where did the sweetness and the buttery richness from the nose go?  Spicy vanilla and cinnamon mixed with oak and bits of fruit and slight alcohol burn.  It is a medium mouthful and not as sweet as the nose suggested.  The Evan Williams is not complex however, water brings out the sweetness. Water makes it easier drinking and tones down the alcohol burn.
FINISH:  It has quite a long finish but ends in notes of spicy pepper and lemon peel.
RATING: VERY GOOD
The nose of the Evan Williams Single Barrel had me very excited.  It was rich, creamy and full of delicious promise.  For a 9 yo, it should be bursting with bourbon fun.  Unfortunately the taste was not quite as rich as the nose promised.  With water, some of the sweetness appeared and the drink softened.  This might unfortunately also end up in a cocktail.  So the search continues for something new, fresh and interesting but affordable.
Also Read:  Scottish Cousin and Oreo cookie pairing