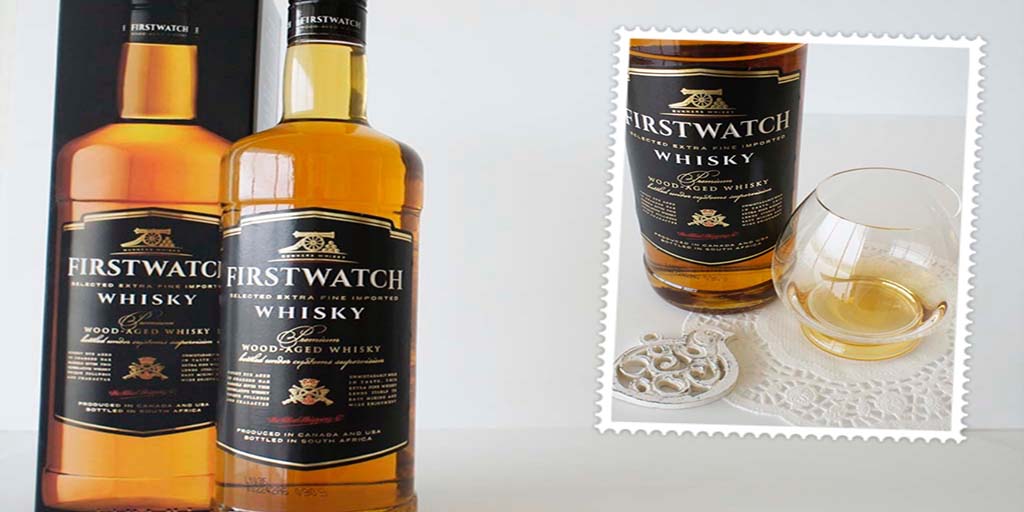 My first blend for 2017, the Firstwatch Imported Whisky.  This year, I want to do something a bit different.  It is great to try some of the more expensive blends available and over the years, I  have managed to taste quite a few interesting (and expensive) blends. 
However, the higher priced blends are  not always worth it and I was wondering if some of the inexpensive blends are worthwhile.  So this year, in terms of blended whisky, I am drinking my way through the bottom of the budget.  Whisky that retail for less than R250 per bottle.  (In currency terms,  that is drinkable whisky for around $18 or GBP 15)
And there are  plenty many whiskies in this price range.  Walk into your local bottle store and there are a long row of inexpensive whiskies.  But how do you choose between these whiskies.  There are seldom tasting notes for them.  How do you know that spending your hard earned money on a cheap whisky will not leave you with indigestion?  So, I will be doing to hard work for you.  It's a dirty job, but someone has got to do it!  😆
I saw a big bill board in Johannesburg while I was driving and it advertised the FirstWatch Selected Extra Fine Imported whisky.  It is bottled for the  company E Snell, that also import Glenfiddich and Balvenie to SA, so I decided to start here.
Also Read: Drayman's Solera Whisky from Pretoria
There is not much information available on this blend.  Some desk top research revealed that FirstWatch Imported Whisky is a blend of imported rye and cereal grain whiskies. A Canadian whisky, Firstwatch is distilled, blended and matured in Canada before being bottled in South Africa.
The base whisky in the blend has been matured for at least 3 years and it was awarded gold medals at both IWSC and ISC in 2015. It might have some potential.  Rye whisky is not every popular in SA, however it might be interesting to see how many of the more spicy rye notes come through.   Firstwatch is a Canadian whisky available only in South Africa.

Also Read: Three Ships 5 yo Premium Select
Tasting notes for the Firstwatch Whisky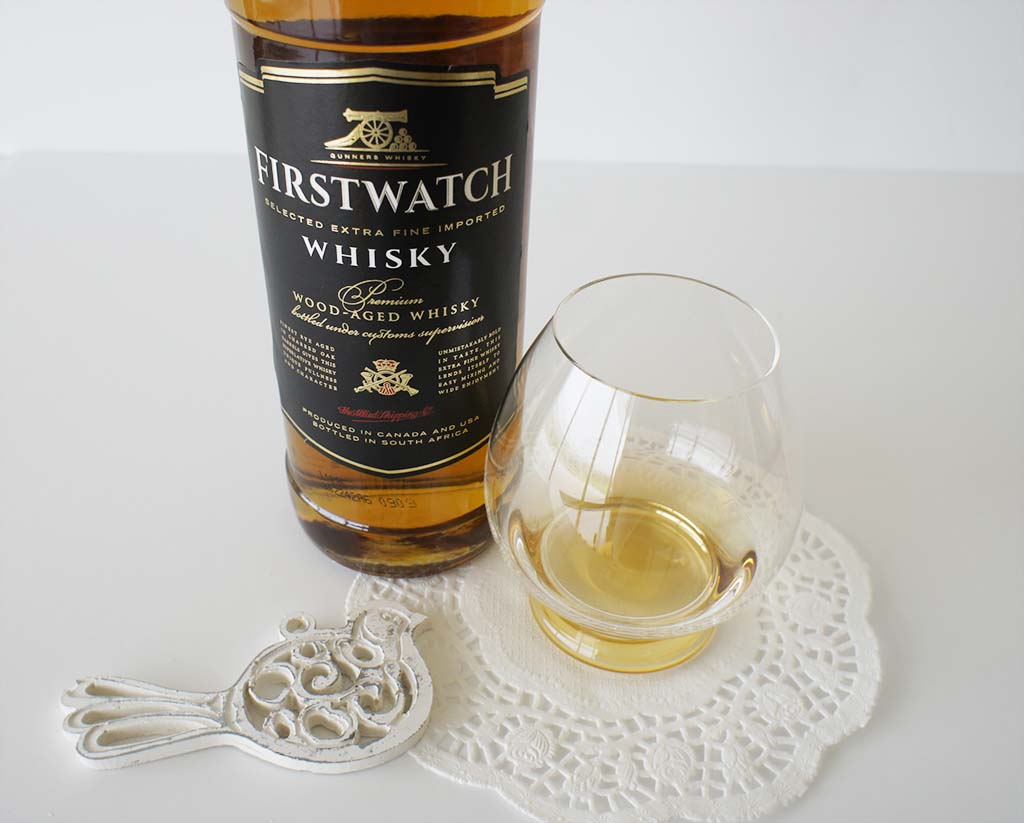 ABV: 43%
COLOUR: Dark Golden Amber
NOSE: Overwhelming caramel, artificial caramel. It reminds me of the little hard corn syrup sweets a waiter brings with your bill. After letting the glass breath for a bit, notes of vanilla and toffee come through.
PALATE: After the sweet nose, I was expecting a sweet taste, but the palate was actually quite surprisingly spicy. Overwhelming notes of pepper and nutmeg with an alcohol burn. Very little of the sweetness from the nose translated onto the palate. Without water, the FirstWatch whisky has quite a light body. Adding water brings out some sweetness and soothes the spices and alcohol burn, but makes it very thin drinking.
FINISH: Medium length ending on spice and artificial caramel
RATING: GOOD
I bought this whisky in the hope of finding an affordable alternative to the more expensive Rye whiskies. This however, is not it. It is not a bad whisky. I have tasted far wors3 whiskies. And at R114 per bottle, definitely bang for your buck. John called this "cooking whisky". If you need some alcohol to cook with or to flambé with, but don't want the after taste to ruin the food, this is perfect. Looking for some affordable whisky to add to you mixer, sure, go ahead.
If you want to sit down and enjoy a whisky neat or investigate some rye whisky notes, this is not the one.
Also Read: Ballantine's Finest Blended Whisky