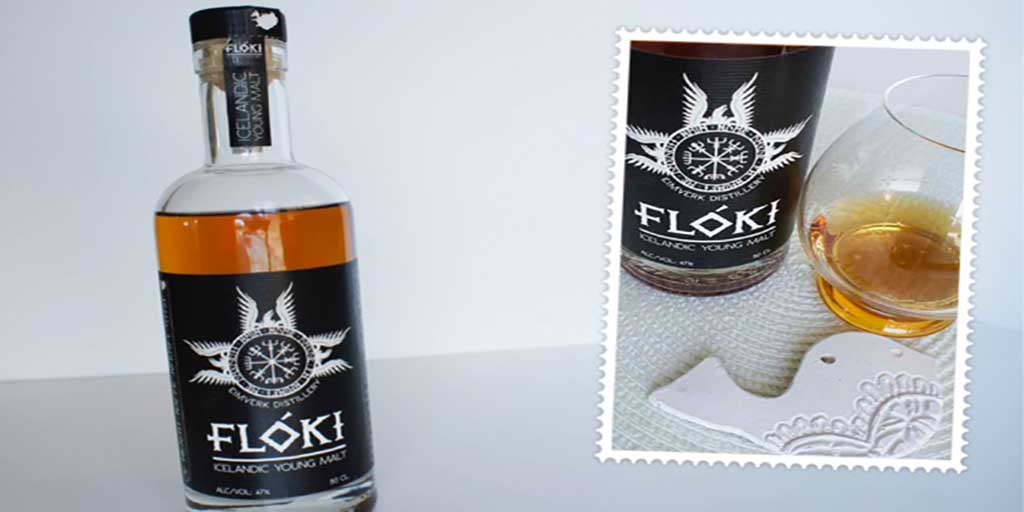 John went climbing in Iceland two years ago.  Not a country that was on my bucket list, until we started researching it for his climb.  He came back with amazing memories and made us all jealous  with photos of the amazing scenery and stories about trolls and sheep. It was also a country that allowed us to add to our World whisky collection.
John had great stories about the interesting food such as -Hákarl (putrescent shark meat, which has been preserved) and Hot Spring Rye Bread (dark bread that is baked in special wooden casks that is placed close to hot springs and then left for more than 24 hours). 
In Reykjavick he tried Rye Bread Ice Cream from Cafe Loki.  I managed to find the Icelandic Rye Bread recipe online and have baked it a few times and it is delicious.  
On the way back, in Duty Free, he picked up a bottle of Floki Icelandic Young Malt "whisky".  Made by Eimvert, a family run distillery founded in 2009.  They make gin, Icelandic Brevvivin and Floki whisky.  At Eimvert, they use only native Icelandic ingredients.  Production on the Floki whisky started 2013 and the first single malt whisky will only be available in limited bottling from November 2017.


Floki is named after one of Icelands first explorers, Hrafna-Flóki (Flóki of the ravens).  The barley produces on Iceland is slow growing and has a low sugar content. Eimverk distillery uses up to 50% more barley per batch to compensate for this.   
This Young Malt is about a year old and there is even Sheep Dung Smoked Reserve Young Malt.  The bottle is 50c and the label is  a beautiful Norse inspired design  in black and white.

Also Read: Mackmyra Svensk Rok
Tasting notes for the Floki Icelandic Young Malt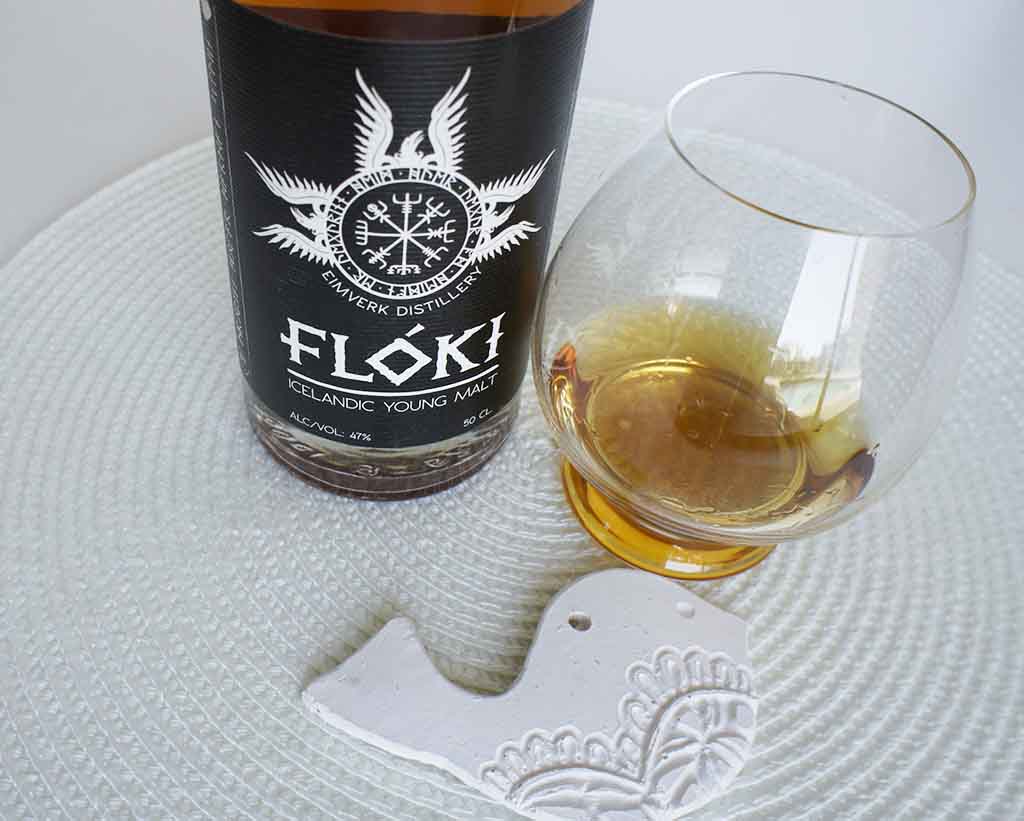 ABV: 47%
COLOUR: Warm Gold
NOSE: Raw alcohol, but after a year only of aging, this is to be expected.  When the alcohol have evaporated a bit, hints of warm oak spices, over ripe fruit sweetness and bits of vanilla  come through on this Floki Icelandic Young Malt.
PALATE: Alcohol!  First sip is quite harsh until it has stood for a whole, but after the alcohol burn, you can taste the beginnings of something delicious.  There is hints of oak, malt, vanilla, cinnamon and white pepper.  A honey and fruity sweetness balances it out.  Water softens out the harsh alcohol burn and brings more of the sweetness to the forefront.
FINISH: Rather short and spicy.
RATING: Good
I don't think this is a bad start for a spirit that is only a year old.  The Floki Icelandic Young Malt has the right elements to turn into a rathe drinkable dram given some time.  There is a yummy richness in the background that probably just need some more time. I would love to taste what comes out of the distillery this November when the spirit is a bit older.  It will never be the most complex whisky, but I suspect it might turn out rather interesting and drinkable.
Also Read: Pinotage Sangria for Pinotage Month