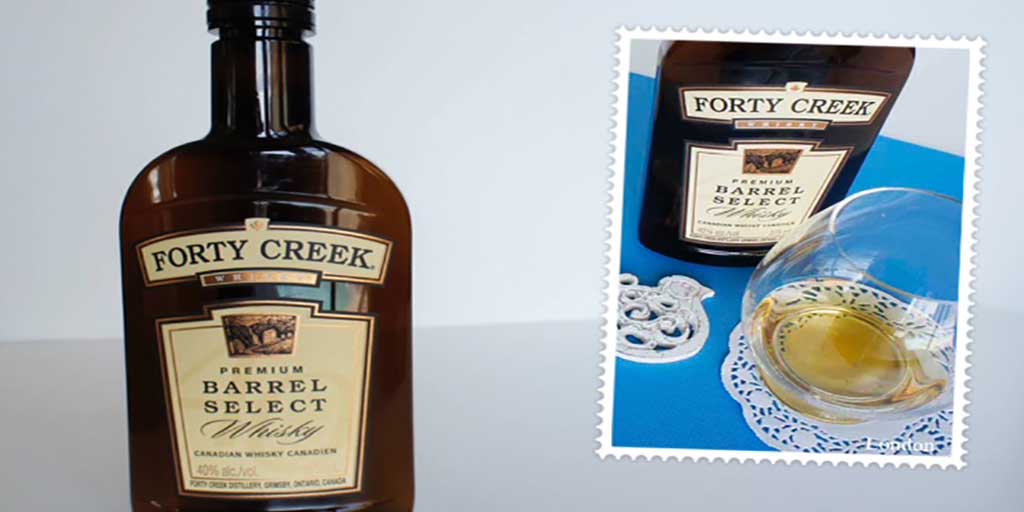 The bottle is nearly done and I quickly need to capture the tasting notes for this Forty Creek Barrel Select whisky.  I bought it in Canada during my July trip and there is barely enough left for a tasting.  I was amazed, while strolling through liquor stores in Vancouver, that they had bottle sized up to 1.5 L readily available. Not something you find easily in SA.  Also smaller sizes, such as the one I managed to bring home at 375 ml.
Before I left for my trip, I asked the Twitterverse for some recommendations on Canadian Whiskey to try.  Forty Creek was one of them. I love looking for unique bottles of whisky when we travel.  

An unknown brand in SA, Forty Creek is part of the Campari Stable together with Glen Grant and Wild Turkey.  In 1992,  John Hall, a winemaker decided to follow his dreams of becoming a world-class whisky-maker and laid down the first stocks of Forty Creek in Grimsby, Ontario.
The started off with Forty Creek Barrel Select and Forty Creek Three Grain and in 2007 released the first of the Limited Edition Forty Creek Special Reserves.  The Forty Creek Barrel Select is the Entry level whisky in the stable and was not too expensive (for this South African converting from ZAR). 
Also Read: Firstwatch Extra Fine Imported Whisky
Forty Creek Barrel Select is a blended Canadian whisky. It is made with rye, barley and corn. Each grain is fermented, distilled, and aged separately. The various grain whiskies are aged separately in s seasoned ex-Bourbon barrels and new American White Oak barrels. Vintage sherry casks are used to finish of the whisky after it is blended.
Tasting notes for the Forty Creek Barrel Select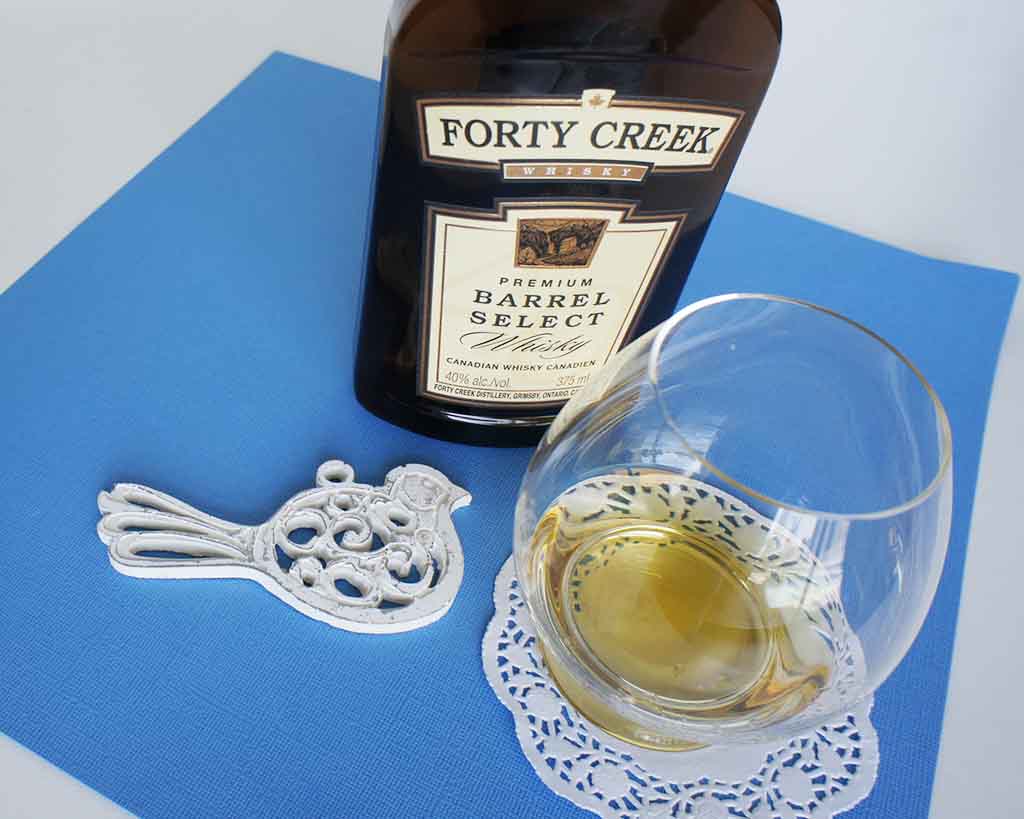 ABV: 40%

COLOUR: Rich Gold
NOSE: Rich sherry, honey, rather sweet and fruity balanced with oaky spices, cinnamon, bits of wood and hints of florals.
PALATE:  Ripe summer fruits, cinnamon, vanilla, pepper, honey, a malty richness with hints of bitter orange and ginger.  Light and medium bodied.  I added only a drop of water to release more spicy notes.  Easy drinking
FINISH: Medium length, warm and rewarding with lemon pepper .
RATING: EXCELLENT
What a great dram.  It was our favorite (affordable) whisky in Vancouver and I wish we could get here in SA.  I enjoyed it more than the JP Wiser Deluxe.  The Forty Creek Barrel Select was smoother and richer compared the  Deluxe.   Have you tried anything else from the Forty Creek stable? 
Also Read: Mulled Wine in honor of my Canada trip