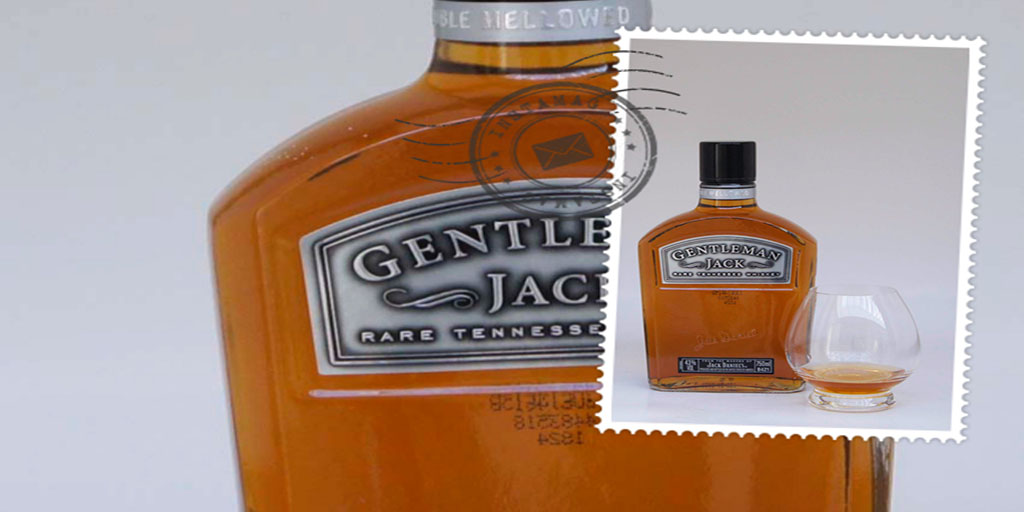 I got this bottle of Gentleman Jack as a gift from someone about a year ago, and it is certainly time that I open and try it. I have tasted the Jack Daniel's Old No 7 before and gave it a Very Good rating. Certainly not our favourite dram, but it will do in a pinch (perhaps a very tight pinch, but it will do). Will this premium version of Tennessee whiskey impress us more?
I wrote about the history of the Jack Daniel's company in my Jack Daniels post.  Introduced during 1988 as an upscale offering to appeal to consumers who wanted to move to a more premium brand, Gentleman Jack is called a Rare Tennessee whiskey.  Gentleman Jack is twice filtered through sugar maple charcoal. First it is charcoal mellowed before going into the barrel. Then it is sugar maple charcoal mellowed again after reaching maturity, before being bottled.
Also Read: Koval Single Barrel Bourbon
The regular Jack Daniel's is only charcoal filtered once. According to some sources, Gentleman Jack is aged longer than the regular Jack Daniels. But as Jack Daniel's is aged until the distillers are happy with it, it is difficult to define age.
In South Africa Gentleman Jack is about R60 more expensive than the regular Jack Daniel's. This is one of those polarizing brands.  Some people love it, some people not so much.  As someone on twitter said…

On to the important part – the taste. Is all the extra mellowing and drama really going to make a Gentleman from this ordinary Jack?
Also read: Evan Williams Single Barrel Bourbon 2006 Vintage
Tasting notes for the Gentleman Jack
ABV:  43%. 
COLOUR: Very similar to the regular Jack Daniel's. It is a rich golden dark copper liquid.
NOSE:  Gentleman Jack bourbon has spicy oak, caramel and vanilla sweetness and faint hints of smoke.  It has that traditional Jack Daniel's nose, but with a more sophisticated edge to it.
PALATE: There are herbal notes with allusions of charcoal. It reminded me of the smell that moment just before you light a BBQ.  There are  herbal notes coming through mixed with chocolate, rich dark roast coffee, hints of pepper and cinnamon intertwined with cherry sweetness and vanilla. The palate is bold and quite a big mouthful.  Water smooths out the notes and adds a sweetness.
FINISH:  Medium length with dark Indian spices and faint bits of charcoal and vanilla.
As a result, the Jack Daniel's Gentleman Jack scores a RATING: EXCELLENT.
This is a whiskey that has a distinctive personality. It's smooth, complex but it easy drinking and more upmarket than the regular Jack Daniel's.  To me, this Jack is a gentleman from the rougher side of town that made the big time through hard work and perseverance.  He is confident, well dressed and certain of who he is, but comfortable about where he has come from.
At Netflorist you can order a personalized bottle of Gentleman Jack.  Now is that not a great gift for the Gentleman in your life?
Also Read: Top 5 drams for a cold winter night