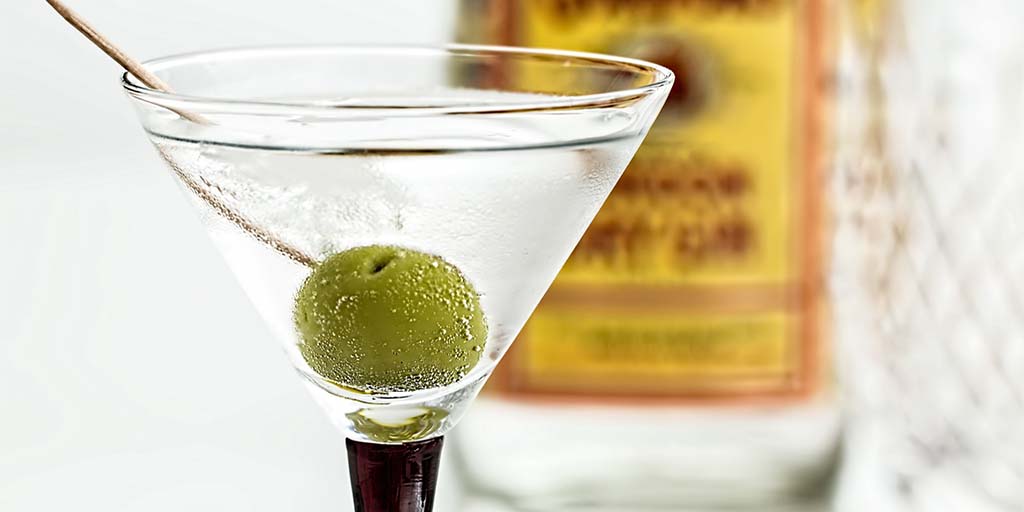 I have been trying to pair whisky and olives for ages.  I found this amazing little olive shop online.  Tapenade sell  a wonderful selection of the best olive products from the numerous South African olive estates.  I ordered a few different olive products and paired them with various kinds of whisky.  But no luck.  It did not work. There were a few OK pairings, but nothing that blew my mind. Whisky was not made for olives.  
I did however want  to pair the wonderful olive products I found with something, so I did some more research.  And the answer just jumped out at me as soon as I typed olives and alcohol into Google.  A Dirty Martini.  Of course.  Gin might make the perfect pairing for olives.  A Dirty Martini contains a splash of olive brine or olive juice and is typically garnished with an olive. 

I started to experiment and found some amazing pairings.  What can be better?  A refreshing G&T paired with some delicious South African olives.  I kept it local with  Gauteng based gin distilleries.  All this gin is made right here in the City of Gold.  Tapenade olive shop ships countrywide.  Tapenade is now part of the beautiful Linden CO-OP and all of the products I used, are available from there as well. 
Also Read:  Ginifer Ginger Mango Gin Cocktail
Gauteng Gin and olives pairing 
Westcliff gin and darling olive marmalade pairing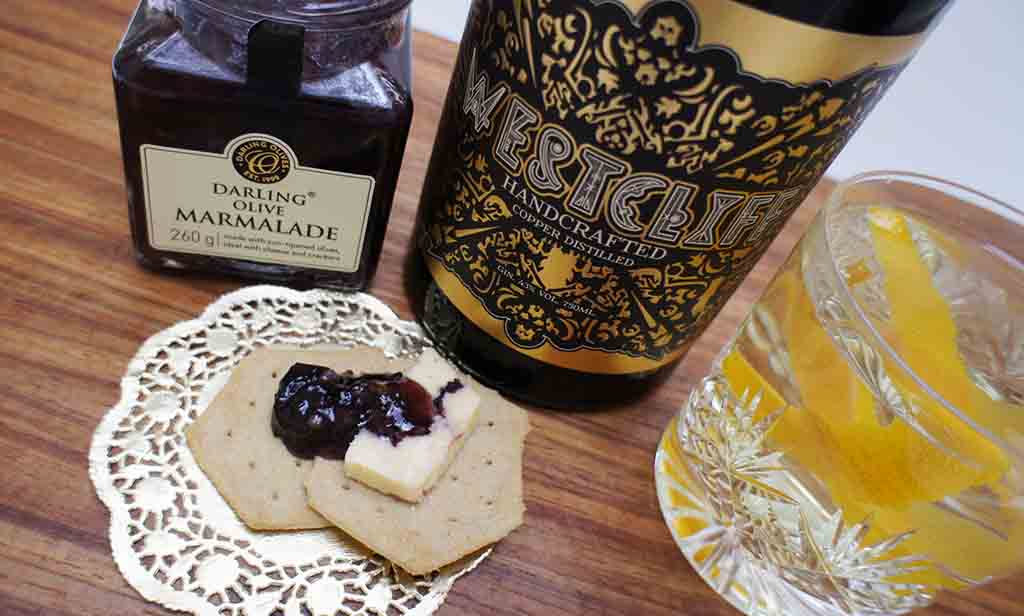 Made by the Angel Heart distillery in Sandton, the Westcliff gin is inspired by the beautiful suburb and the rich gold history of this city.   Westcliff is full of soft green and floral notes, hints of vanilla, passionfruit and African ginger.  I paired it with the Darling Olive Marmalade.  This delicious marmalade is the perfect balance between sweet and sun ripened olives.  A delectable pairing.  
Time Anchor London Dry gin and Chaloner Olive and Almond Tapenade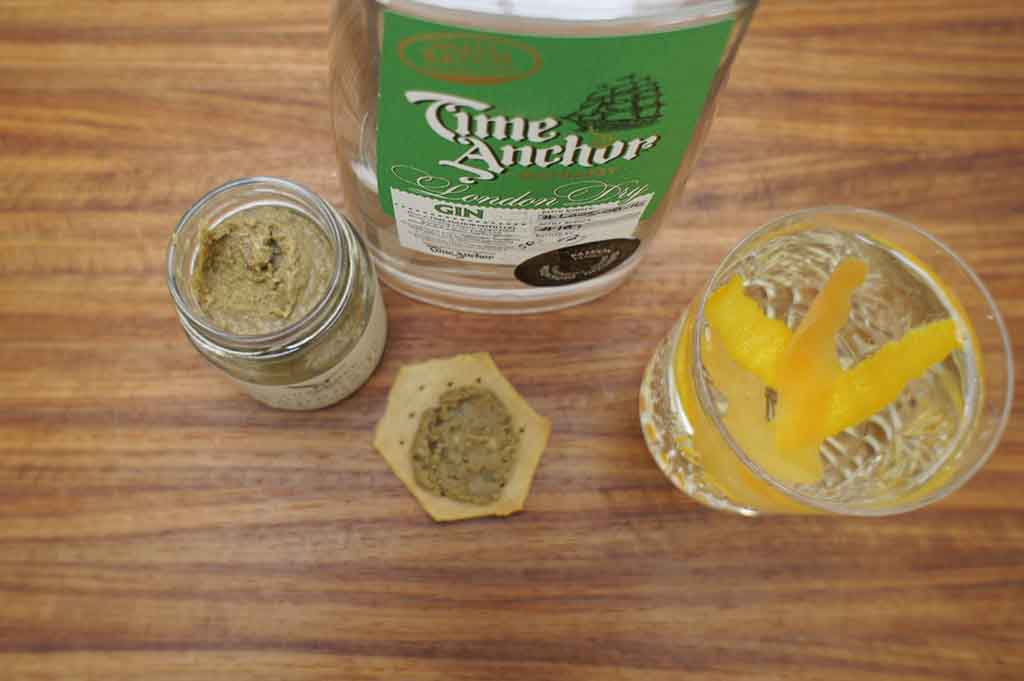 Distilled in the Maboneng Precinct this Time Anchor London Dry gin has notes of juniper, angelica root and citrus. Chaloner's Olive & Almond Tapenade has a base of toasted almonds, olive oil, capers, anchovies and makes an interesting snack when you spread it thinly onto Parma Ham slices and wrap them around steamed asparagus spears. 

Also Read: Pinotage Sangria for Pinotage Month
The Capital Gin Indigo and Willow Creek Rosemary and garlic olives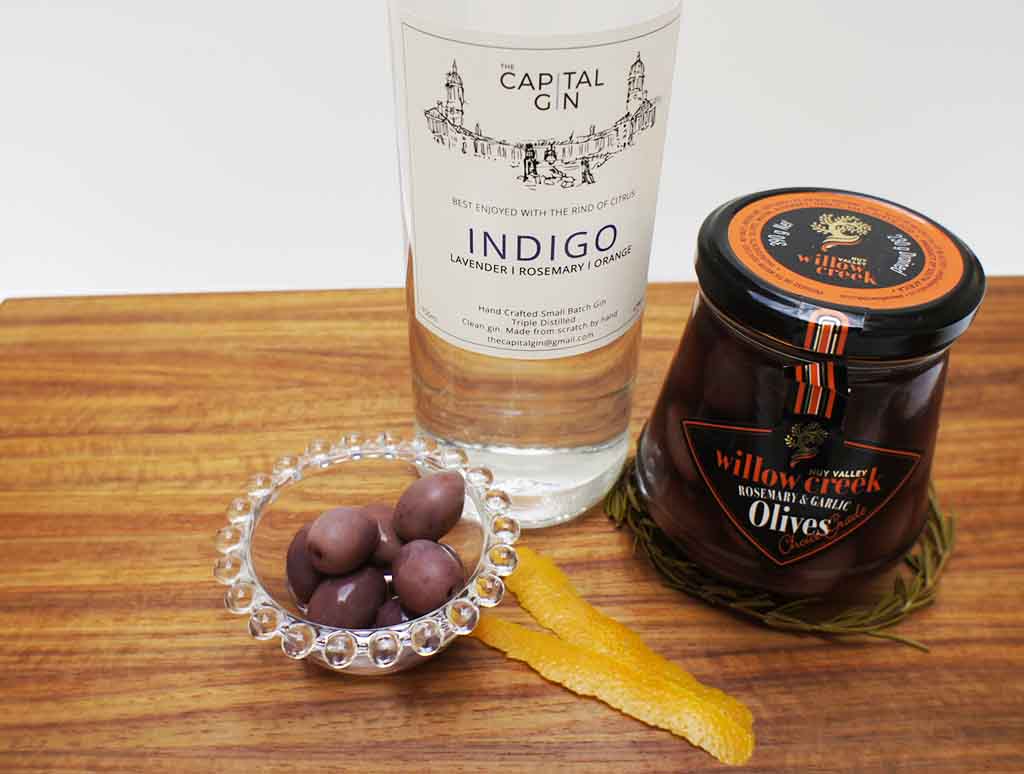 Made in the heart of Pretoria, the Capital Gin Indigo is flavoured with lavender and rosemary from and balanced by notes of orange.  This gin is big and bold and wonderful in gin based cocktails. And what better pairing than Willow Creek Black Mission olives flavored Greek style with garlic and rosemary. 
The Capital Gin Alchemist and Kloovenburg Smoked black olives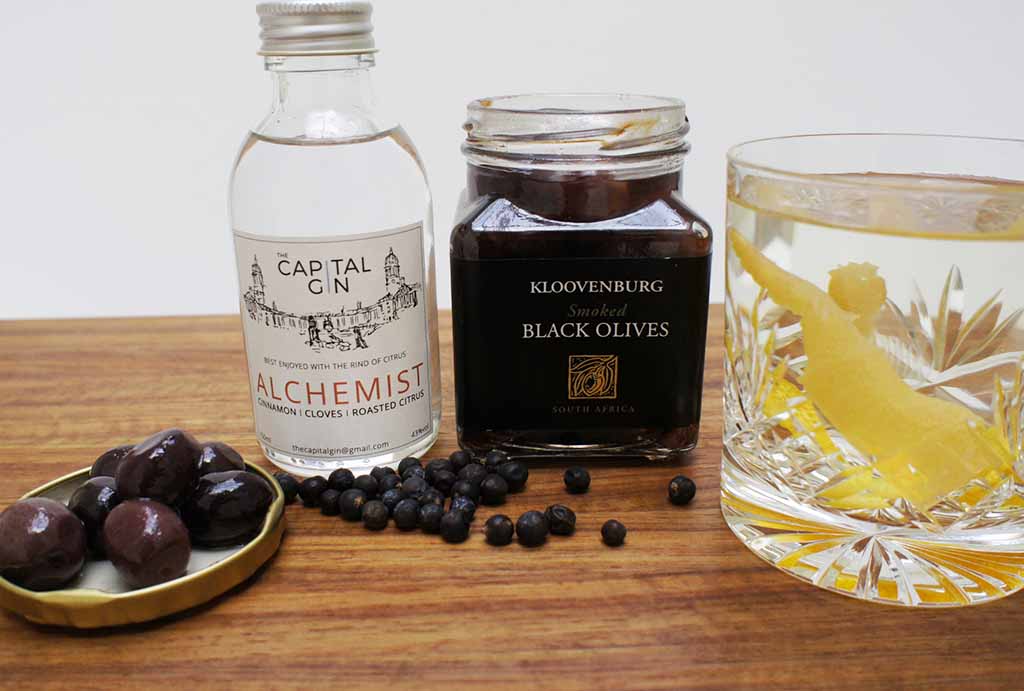 The Capital Gin Alchemist is spicy and has notes of cinnamon, cloves and roasted citrus.  Spicy and vibrant, this gin can stand up to more robust food and pairs wonderfully with the Kloovenburg black olives with a slightly smokey flavor. 
So grab your favorite gin and tonic over the weekend and add a plate of olives for the perfect Saturday afternoon snack. Make it a Gin and Olives Weekend!
Also Read: 6 Different ways to drink Gin