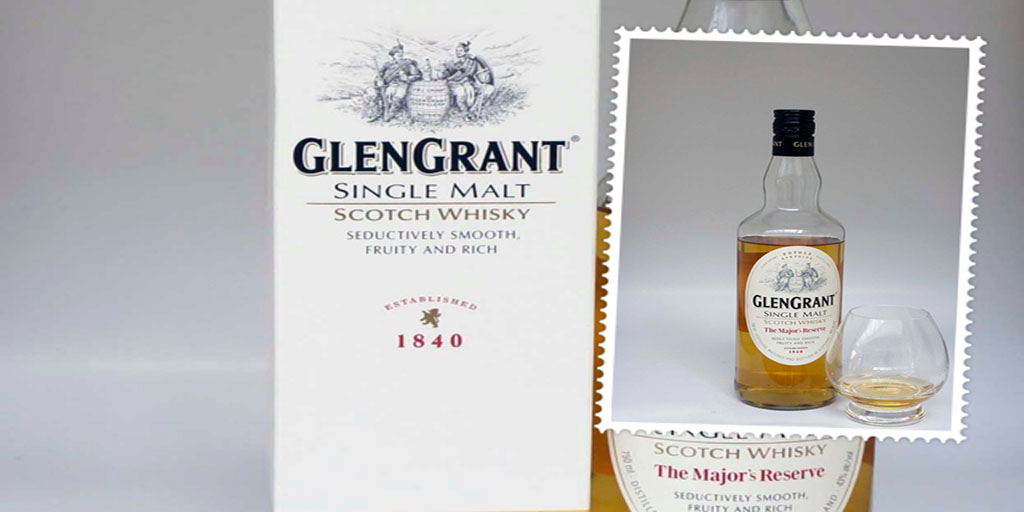 The highlight in the yearly whisky calendar is the Whisky Life Festival in Sandton. It is one of the biggest whisky shows in the world. The festival is about meeting up with old friends and making new whisky friends. The tasting variety is overwhelming.  We try to taste only a few whiskies that we have not tried before. Last year, I walked into Bernard Gutman, a good friend, at the Glen Grant exhibition. Bernard took the time to introduce me to the Glen Grant Major's Reserve. And that is where I spend quite a lot of time.   I also tried the  Glen Grant 10 yo and the 16 yo.
The 10 yo was nice and I loved the 16 yo, but it was the Glen Grant Major's Reserve, that blew me away.  I am always on the look out for affordable quality whiskies. The Glen Grant Major's Reserve is in the affordable category. And it is readily available.   The Glen Grant distillery was founded in 1840 by brothers John and James Grant in the Rothes, Speyside. It is close to the port of Garmouth.
The River Spey and the barley-growing plains is nearby, Then the founders passed away, James "The Major" Grant inherited the distillery. He proved to be a worthy successor. Glen Grant was purchased by the Campari Group in 2005.  Half of Glen Grant's Scotch whisky production is used as a blending product, notably in Chivas blends. The Glen Grant Major's Reserve was Inspired by James 'The Major' Grant and his innovative lifestyle.  It has no age statement and retail in SA for around R250.
Related Article:  Glen Grant 17 yo released by the Checkers Private Barrel Co
Tasting notes for the Glen Grant Majors Reserve
ABV:  43%.
COLOUR:  A pale wheat colour.  First thought when opening the bottle is that is smells like a tropical fruit salad.
NOSE: It is rich with spice, banana, green mango and pears. In the background the vanilla and condensed milk balances with hints of fresh flowers and cereals.
PALATE: Summer spice jump out at you. Notes of cinnamon and nutmeg.   However, it is perfectly balanced with malt, fresh apples, pears, toffee and hints of oak. Hints of vanilla sweetness mixes with honey.  Water smooths out the Glen Grant Major's Reserve and releases more flowery notes.  It is rich and complex.
FINISH: Long and builds to notes of vanilla and oak.
The Glen Grant Major's Reserve deserves a RATING: EXCELLENT.
Looking at our collection, this is probably one of the best single malts in the affordable category.  This dram, can easily stand up to more expensive single malts.  It is easy drinking and rewarding and you will certainly want a second glass.  Any other single malts in this price range that we should try?
Also Read: Dalmore Cigar Malt single malt whisky