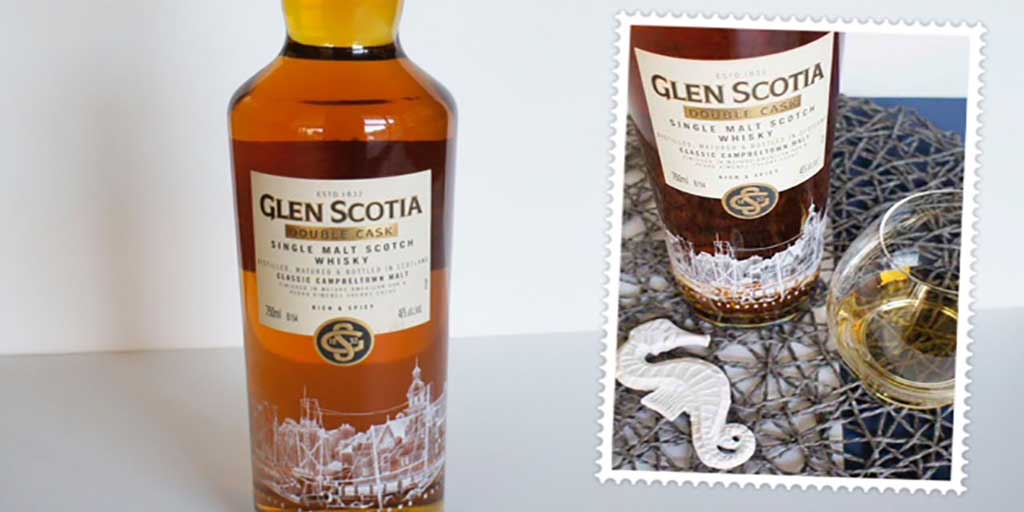 There is a whisky region that almost disappeared.  Around a century ago Campbeltown was the most prolific of all of Scotland's whisky regions. There were more than 20 distilleries in the small geographic whisky region. This dwindled down to just 3.  One of the reasons for the decline was the fact that most distilleries in the Campbeltown region had a strong focus on quantity instead of quality.
Thanks to strong international demand  the Campbeltown distilleries could easily sell their entire output.  There was little need to innovate or improve the whisky.  Then Prohibition was introduced in the USA and the demand declined sharply.  
Today there are three distilleries in the Campbeltown Region:  Springbank, GlenGyle (Kilkerran) and Glen Scotia.    Campbeltown whiskies are a mixed bag of flavours. Their characteristics include a dryness with a pungency, smoke and a saltiness.
Imagine a cross between the Lowlands and the Western Highlands with a pinch of salt thrown in.  Campbeltown sits on the Mull of Kintyre Peninsula protruding from the western coast.  I wrote more about Campeltown in this travel article for Whizzky.

Glen Scotia Distillery was founded in 1832 by Stewart, Galbraith and Co and remained in the family until 1919.  It  changed ownership various times and spent some years closed down. After years of opening and shutting down, some stability arrived in 2000 when the distillery was bought by the Loch Lomond Group.
Glen Scotia Double Cask is a single malt, which has no age statement and is matured in oak barrels then finished in a combination of American Oak barrels followed by time in Pedro Ximenez sherry casks.  The Glen Scotia Double cask won a gold medal at the 4th Annual Berlin International Spirits Competition in 2017. 
Also Read: Checkers Private Barrel Co No 68 Single Malt
Tasting notes for the Glen Scotia Double Cask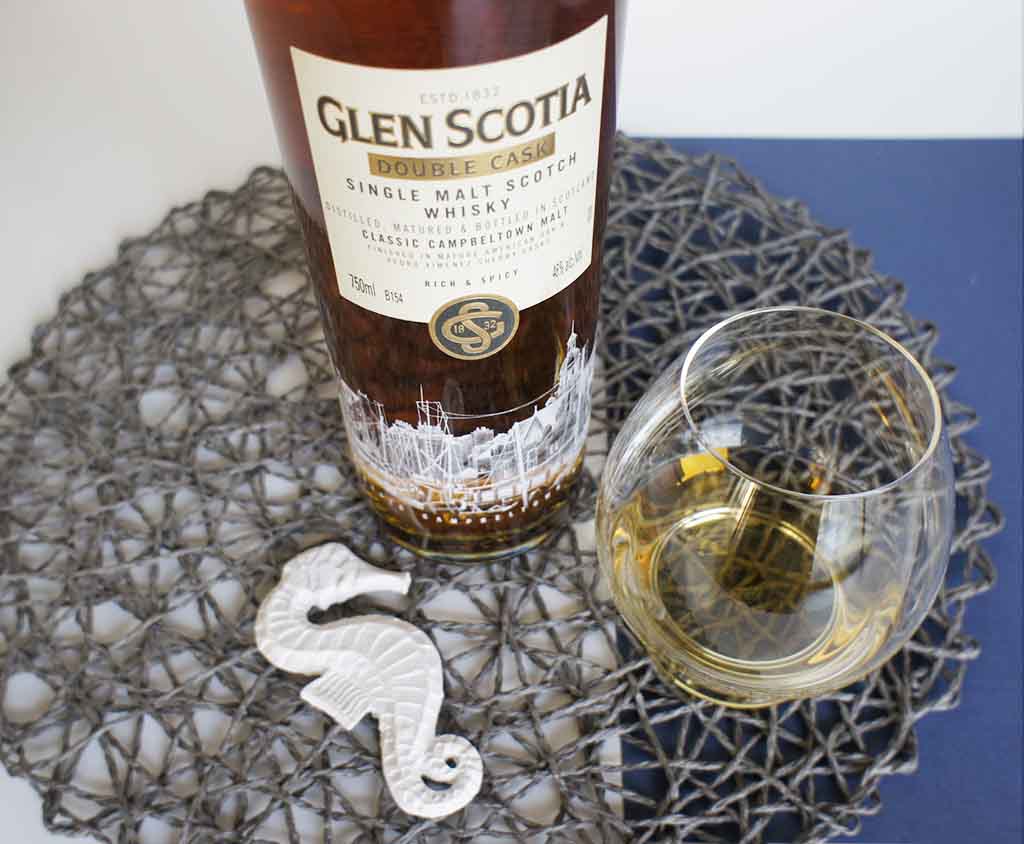 ABV: 46%
COLOUR: Reddish copper
NOSE: Sweet red berries and rich dark fruits.There are notes of freshness associated with fresh cut flowers and honey with hints of vanilla.  in the background some dark bitter chocolate.
PALATE:  More of the red berries and fruity sweetness with burnt toffee sweetness.  The Glen Scotia Double Barrel is  quite spicy with woody hints and a medium body. Over time the palette changes to mild citrus and black pepper. Without water it has a bit of an alcohol burn which is softened by water.  However it is as if the water separates the elements and the fruity sweetness become overwhelmed by the pepper spices.
FINISH:  Pepper and berries of the forrest.
RATING: Very Good
The Glen Scotia Double Cask is not the most complex dram and the peppery nature nearly overwhelms the fruity sweetness. The Sherry Cask also comes through a lot stronger than the Bourbon cask.  This is a great whisky if you like a more peppery bite.  I have a sweet palate and prefer something fruity.  However, I wonder how this pepper nature will work with a mature cheese?  I suspect, it might make for a great pairing.  Hmmm… let me go and experiment again.  ☺️
Also Read: Canada Travel Diary – June 2017