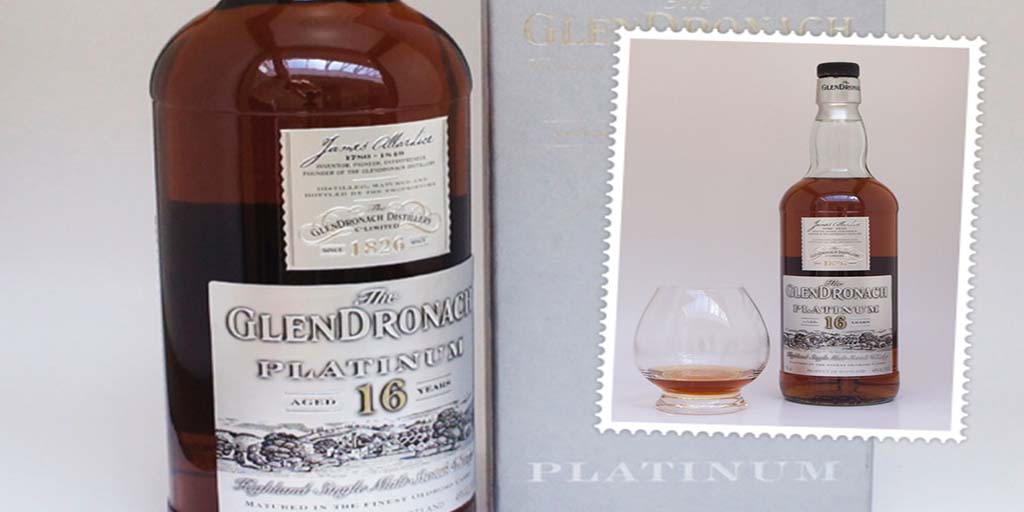 Today I taste the GlenDronach 16 yo.  Looking at the GlenDronach history, they can be called the persevering distillery.  The distillery was founded in 1826 by James Allardes. Rumour has it that this was only the second distillery licensed to legally produce whisky under the Excise Act of 182.  This Act was passed 3 years earlier and allowed for the distilling of whisky in Scotland.  GlenDronach created richly sherried single malts often used in blended whisky.  Since 1826 it has changed ownership many times.
Some of the best known whisky companies in the world has owned GlenDronach at some stage or another.   However, through all the changes and moves, GlenDronach always seems to stay true to its sherried roots.  During the 1830's Teaninich owned it.  Charles Grand of Glenfiddich bought it in 1920 and during 1960 William Teacher & Son bought it.
They expanded the number of stills from two to six.   Allied Distilleries mothballed it in 1996.  During 2005 it moved to Chivas Brothers and it closed for a few months to allow for conversion from coal to steam to fire the stills.
In 2004 three families, two being South African, purchased BenRiach. The BenRiach Distillery Company bought the GlenDronach distillery in 2008 and brought a South African connection.  GlenDronach could focus again on their original strength, crafting richly sherried single malt whisky, in the style that GlenDronach became famous for.

Also Read:  GlenDronach 13 yo Single Cask release for Whisky Brother Shop
Update:  During 2016 GlenDronach and BenRiach was sold to Brown-Forman.
Tasting notes for GlenDronach 16 yo Platinum
We found this GlenDronach Platinum 16 yo expression at Makro during December 2013 as part of their Christmas Catalog. The GlenDronach 16 yo bottling was matured for a minimum of 16 years in Oloroso sherry casks.
ABV: Bottled at 48% ABV, GlenDronach 16 yo is non chill filtered with no added colour.
COLOUR: This is one of the darker whiskies that we own.  The texture is oily and thick and leaves long fingers on the glass.
NOSE: It has a big bold nose, full of sherry notes.  There are dates, raisins, sweetness and Christmas cake in the nose.  After adding a little water, fresh fruit comes through as well.
PALATE: GlenDronach 16 yo Platinum expression is quite a mouthful.  It has a nice body and a smooth robust mouth feel.  The palate brings  dried fruit, fruitcake and nuts.  Hints of spice and cinnamon with some wood and smoke in the background.
FINISH: There is quite a lot of spice in the finish with bits of caramel.  It has a slow build and a lingering finish.  Not an overly complex whisky but quite bold and spicy.  Adding a bit of water softens the higher alcohol bite a bit and unlocks more flavours.
Hence we give the GlenDronach 16 yo a RATING: EXCELLENT.  If there are still some in stock, it is worth grabbing.
And especially with our South African winter fast approaching, it will add a soothing warm touch to the heart on a cold night.  Combine it with a rich and spicy Irish Seafood Bisque to warm up any cold winters evening.
I see that Master of Malt has quite a few interesting Glendronach releases available.
Related Article:  Glenlivet 12 yo