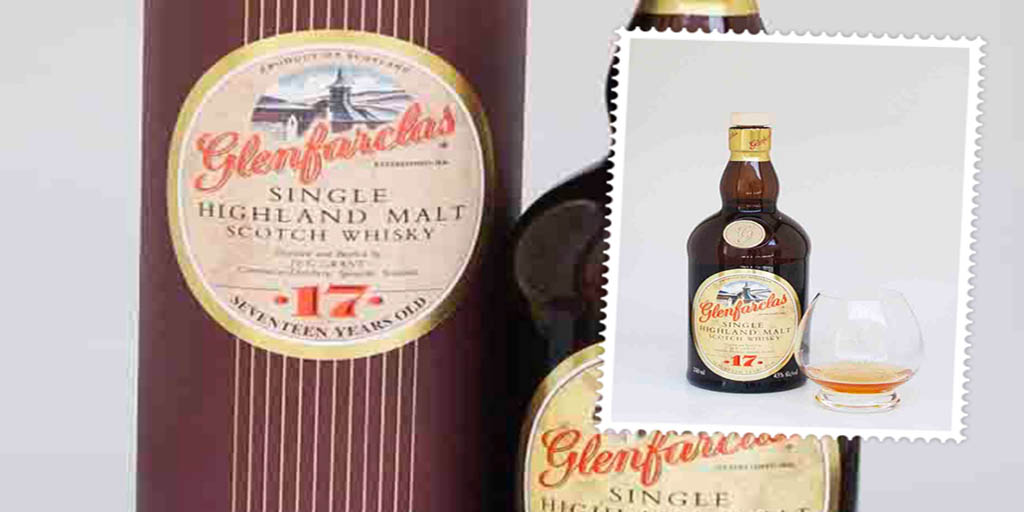 Our first introduction to Glenfarclas was in 2013 in Dullstroom at Wild about Whisky. Since then our collection have extended slightly and include various 12 yo releases and a 21 yo and a 25 yo. But today we are very excited to try the Glenfarclas 17 yo. From the research that I have done,  this release is the favourite Glenfarclass of a lot of the whisky bloggers.
The Glenfarclas Distillery is located in the heart of Speyside. The distillery sits in the moors of Banffshire, just a mile from the River Spey. The Grant Family purchased the distillery in 1865, and it has remained under the control of the Grant Family for six generations.
In fact, Glenfarclas is one of only a few distilleries remaining in Scotland, which is independently family owned and managed.  Glenfarclas, translated from the Gaelic as "Glen of the green grassland", nestles at the foot of the Ben Rinnes mountain. Glenfarclas is renowned for being a full-bodied whisky with a well sherried style.


I have written about the new Glenfarclas 12 yo release here and the older Glenfarclas 12 yo release here. This Glenfarclas 17 yo release was bottled in limited quantities mainly for the North American, Japanese and Travel Retail markets.
Related Article:  Kininvie 17 yo
Tasting notes on the Glenfarclas 17 yo
ABV: The Glenfarclas 17 yo is bottled at 43 % ABV.
COLOUR: A golden copper colour.  It is a very oily whisky with very slow fingers in the glass.
NOSE: Sweet sherry, rich brandy soaked fruit cake and Christmas pudding.  There are notes of butterscotch, vanilla and glaze cherries. on the Glenfarclas 17 yo nose  Hints of oak and cereals drift past.  Water seems to dampen the nose a bit but releases a few floral notes.
PALATE: Without water the Glenfarclas 17 yo has a creamy smooth palate with mild spice and notes of oak and cereals.  Adding water makes the spice and oak more pronounced and allow more floral notes to come through.  The Glenfarclas 17 yo is rich and smooth.
FINISH: This is where the Glenfarclas 17 yo falls down a bit.  The finish is medium length and end in notes of tobacco and bitter orange intertwined with some sweet sherry notes.
I expected this oily whisky to have a longer finish.  As a result, I give the Glenfarclas 17 yo a RATING: EXCELLENT.
My biggest issue with this great whisky is that the finish is too short.  I wanted it to go on a lot longer. Nevertheless, a whisky where I definitely had a second glass.  And it is readily available in retail in the UK.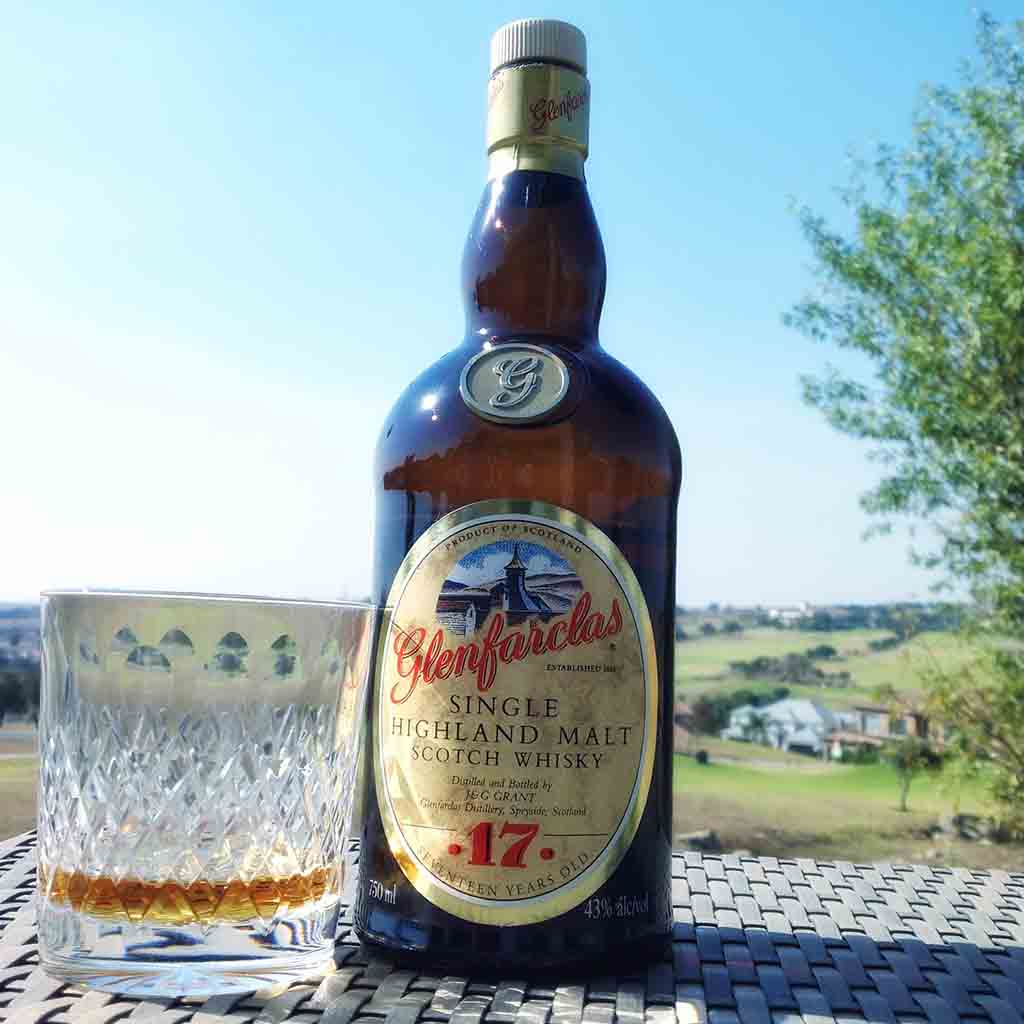 Also Read: Floki Icelandic Young Malt