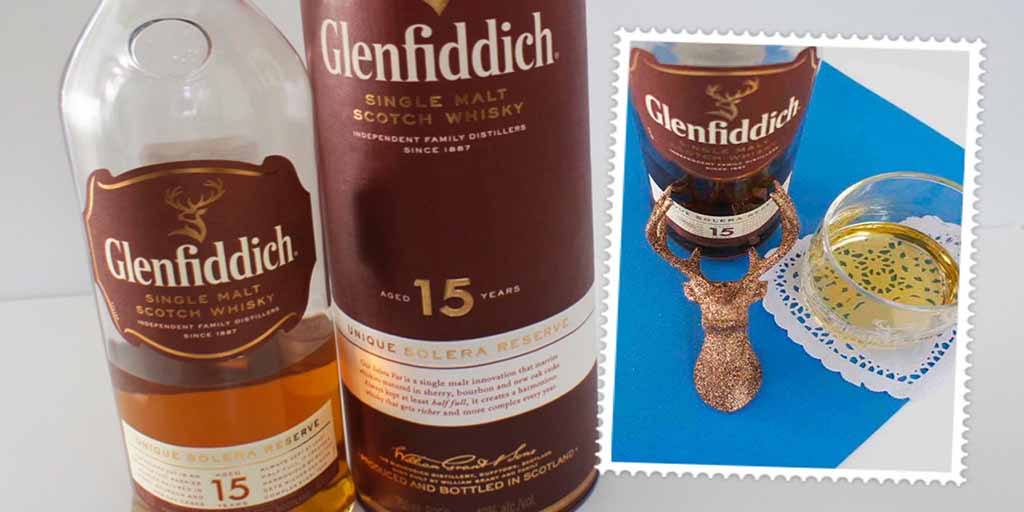 Glenfiddich is one of my favourite distilleries.  I love the sweet fruity releases that consistently come from this Speyside gem.  Our Glenfiddich Gran Reserva 21 yo did not last long and we had to replace it rather quickly.  It was just that good!  The Glenfiddich 12 yo is the perfect dram for whisky newbies and the Rich Oak pairs well with cheese.  I have written 10 blog posts that feature Glenfiddich in some way or another.  More than the 8 blog posts I have done about Balvenie.  Definitely a distillery I love.
I received this Glenfiddich 15 yo as a gift and did not wait too long before opening up this bottle. 
The Glenfiddich 15 yo Solera Reserve is matured in American bourbon, Portuguese sherry and virgin oak casks.  The whisky is then mellowed in a hand crafted Oregon pine Solera vat (that is always kept half full) before being married in Portuguese oak tuns.  This is roughly based on the Spanish sherry Solera vat method.
In this Master class, Brian Kinsman talks about where this special Glenfiddich 15 yo release comes from.  
Being part of the William Grant stable, naturally the great Malt Master, David Stewart was behind this.  It is not the most affordable bottle in the collection and comes in at around R 900.  It is however worth it!  
Also Read: Whisky for the white wine loving mom
Tasting notes for the Glenfiddich 15 yo Solera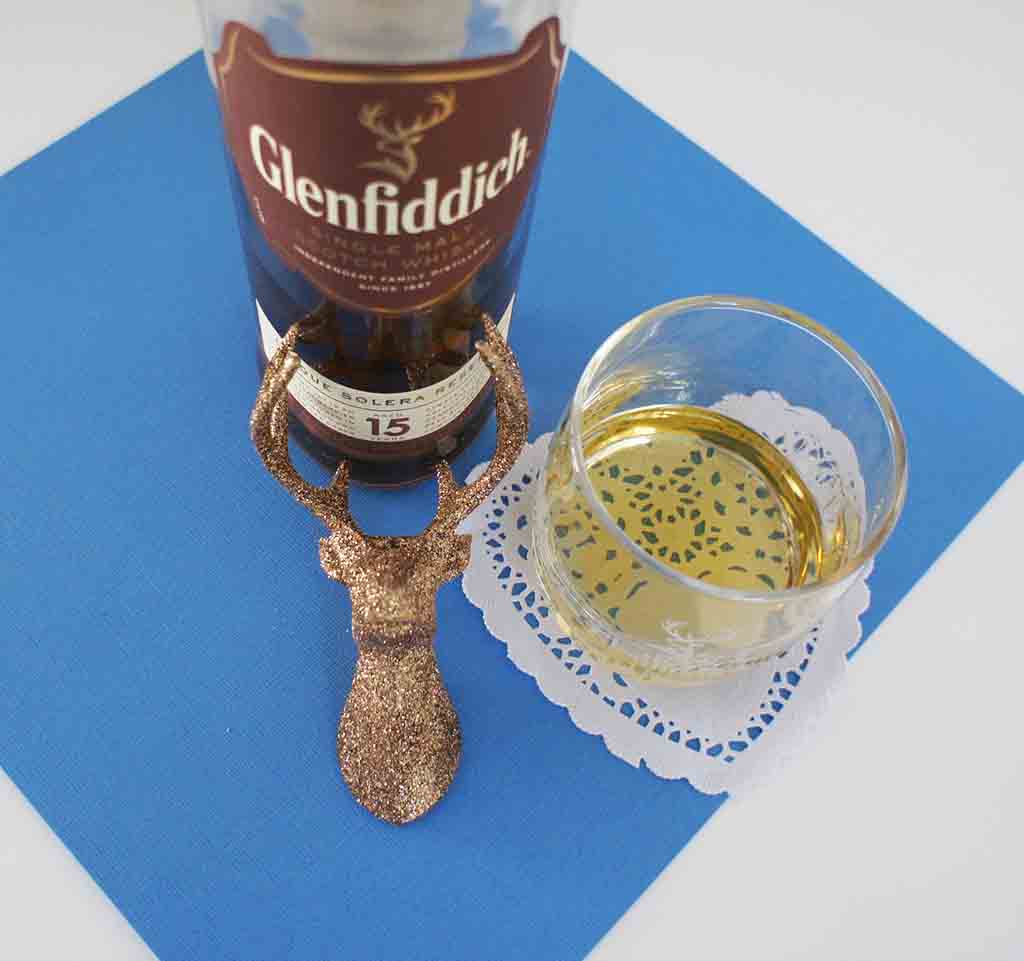 ABV: 43%
COLOUR:  Golden red
NOSE: Complex and rich with notes of sweet sultanas, honey, stewed apple crumble with cream and caramel.  Bit of oak and vanilla combining with hints of sherry and fudge.
PALATE: The complexity from the Glenfiddich 15 yo nose carries over to the palate and do not leave you disappointed.  There are notes of honey, oak, cinnamon and nutmeg spice, brandy soaked fruit cake, hints of nuts perfectly balanced with more fruit and vanilla.  Water just smoothes out this already delicious dram.
FINISH: Long and lingering with hints of malt, honey and cinnamon.
RATING: EXELLENT
This is just an all round, amazingly delicious release.  It is only 3 years older than the 12 yo and about double the price, but it is so worth it.  Rich, delicious, complex and easy drinking.  I got so many responses on Friday after posting my review, this is probably the dram that most people just love.
I also see that you can order a personalized bottle of the Glenfiddich 15 yo Solero from Netflorist and have it delivered to your door!  What an amazing present for a special person.
 Also Read: Does the Queen rule supreme? Highland Queen Majesty