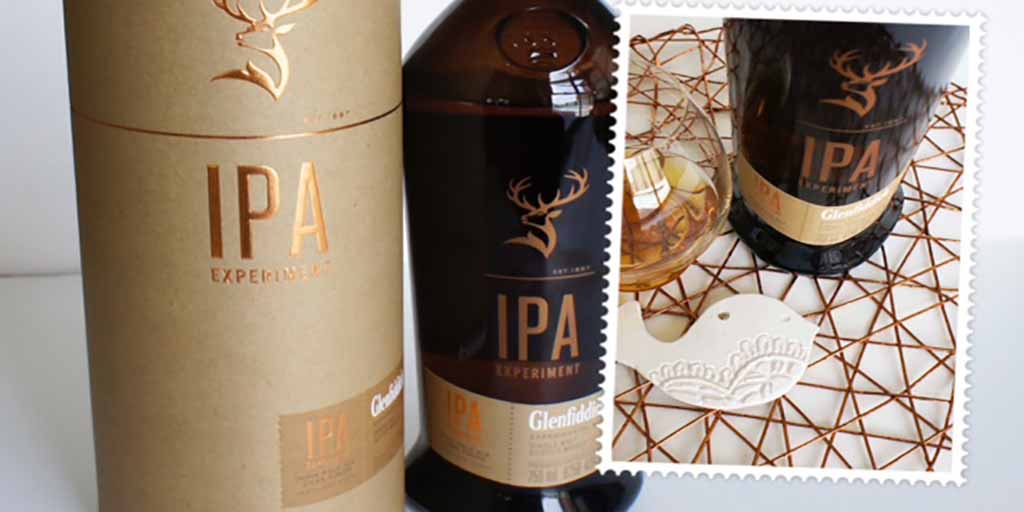 Many years ago, I worked for SAB.  Based in Johannesburg at the Sandton head office, I had regular visits to the various distilleries.  Each distillery has an individual culture, but the one constant was the smell.  The delicious, malty, hoppy smell of beer being brewed.
It is a lovely smell. A friendly warm cup of Horlics smell.   One of my favourite breweries to visit was Prospecton, on the Durban South coast. When you arrived, the malty smell mixed with warm sea air. It was just wonderful.
It has been many years since I was in Prospecton, but last year, I was hit by a nostalgic moment when the Glenfiddich IPA cask was launched.  I was fortunate to be one of the first people in SA who tasted the new Glenfiddich IPA cask.
When I nosed it, I was hit with memories of walking around Prospecton brewery, the sea air, and the malted barley.  It was just perfect.  I had to add this Experimental release to my my collection.
During 2016 Glenfiddich released the first two expressions in their Experimental series.  Glenfiddich IPA Cask and Project XX. During 2017 a third expression was released, the Glenfiddich Winter Storm.  A 21 yo whisky finished in rare Canadian ice wine barrels.

I have tasted many Glenfiddich releases.  It is a distillery that I love.  But today is about the IPA Casks.  A whisky finished for three months in casks seasoned with India Pale Ale. India Pale Ale is an ale that had been brewed from pale malt.
Glenfiddich IPA Cask is a NAS released.  This is no the first whisky finished in a beer cask.  During 2017 I tasted the Jamesons Caskmates also finished in Stout beer casks.  But will this release stand out?
Also Read: Douglas Laing Timorous Beastie & Rock Oyster
Tasting notes for the Glenfiddich IPA Cask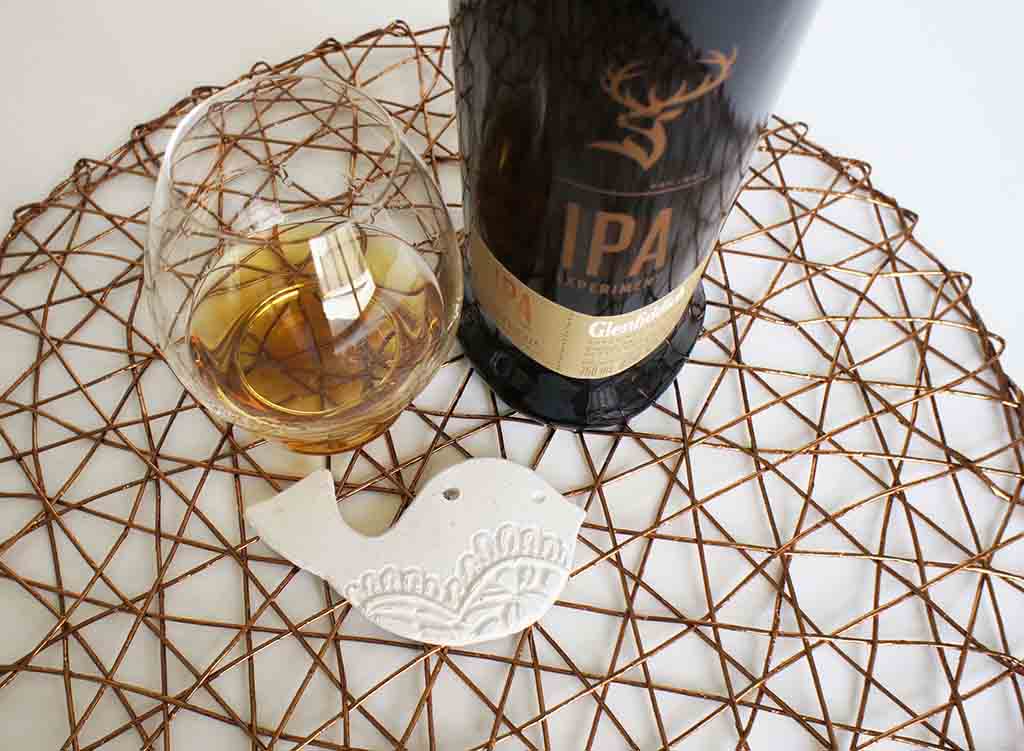 ABV: 43%
COLOUR: Rich gold
NOSE: First on nose is the hops, the smell that takes me back to my days visiting breweries. Toasted oak, fruity sweetness,  fresh cut pine needles and faint floral hints with bits of spices.
PALATE: The palette is really interesting. Is has a great freshness and crispness.  Medium bodied with  creamy sweet summer fruit, hints of lemon  pepper balanced with  dried oak and toffee sweetness. It's not the most complex whisky, but it works well. I almost get a whiff of malted porridge as well. This is so easy to drink without water. The addition of water adds smoothness, but masks some of the subtle notes. I would not rush to add water to this.
FINISH: The finish on the Glenfiddich IPA builds beautifully and richly, ending on crisp notes of oak and pepper.  The finish is lost when you add water.
RATING: EXCELLENT
This is one very easy drinking whisky.  It is refreshing, fun and unpretentious.  A very successful experiment.  It pairs wonderfully with steak and probably most foods that you drink beer with.   I will be surprised if my bottle sees the end of 2018 because this is a bottle I can very easily finish.
Have you tried the Glenfiddich IPA and what was your thoughts?
I asked Instagram Stories to vote between the Glenfiddich XX vs Glenfiddich IPA. This was the results…
Also Read: Paul John Classic Select Cask from India