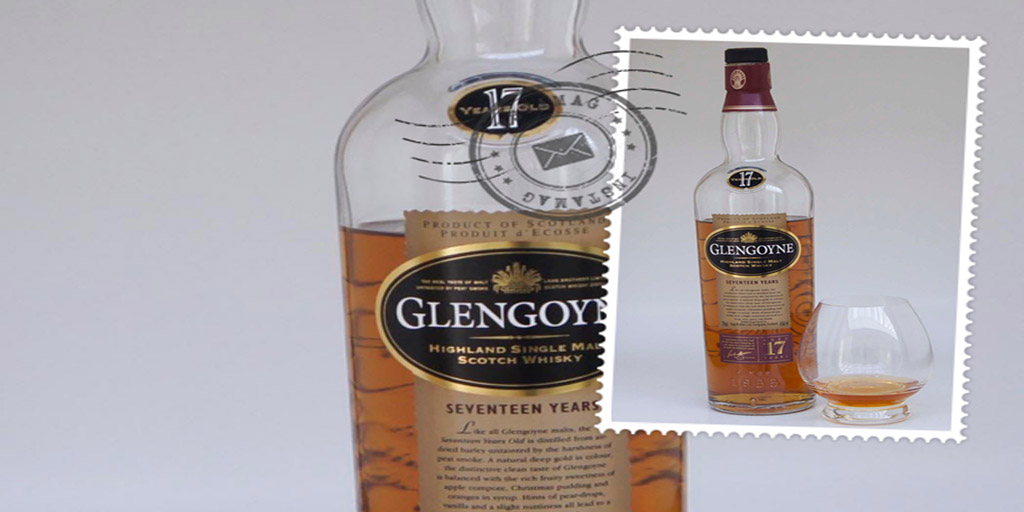 Situated on the A81 in Scotland, next to a beautiful wooded area, the Glengoyne distillery sits at the foot of Dumgoyne Hill near Loch Lomond. The distillery was started in 1833 and was known as the Burnfoot Distillery. It changed owners and names a few times, however it has been one of the longest continuously run distilleries in Scotland.
It is located right on the line that divides the Highlands and Lowlands of Scotland. Glengoyne's stills are in the Highlands while the filled casks of whisky mature across the road in the Lowlands.
It also sits on the popular West Highland Way, a long distance footpath. The path is a 150km long trail, from Milngavie north of Glasgow to Fort William in the Highlands. Although Glengoyne is a Highland whisky, the whisky characteristics are closer to the Lowland drams. The water and the malt is unpeated. Glengoyne does not use peat smoke to dry their barley, but instead uses warm air.
Glengoyne also claim to have the slowest distillation rate and according to the distillery, this creates a softer, smoother taste. In April 2003, Ian Macleod Distillers Ltd. acquired the Glengoyne Distillery from the Edrington Group.


Glengoyne doesn't release the 17 yo anymore. The Glengoyne 17 yo has a higher portion of 1st fill Sherry casks compared to their other releases. We loved the Glengoyne 21 yo and it was our Single Malt of the  Year 2014.  Hopefully this release will live up to our high expectations.
Related Article:Highland Park 1997 Edition
Tasting notes for the Glengoyne 17 yo whisky
ABV: The Glengoyne 17 yo has an ABV of 43%
COLOUR: A rich dark reddish copper colour.
NOSE: Initially the nose has notes of  fruitiness and sherry. Then some spicy oak bits mixed with vanilla and nougat come through.  The nose is rich but gentle.
PALATE: Compared to the nose, the palate on the  17 yo is bold and robust.   The palate is full of ripe fruit, sweet juicy pears, figs, condensed milk sweetness balanced with oak spiciness and malty goodness.  The addition of water seems to bring out much more wood and dried citrus.  I prefer it however, without water.
FINISH:  Long and lingering and stays for long time. It ends in spicy wood notes.
As a result, I give the Glengoyne 17 yo a RATING: EXCELLENT.
This is a wonderful warming whisky, perfect for winter.  It is sad that this Glengoyne 17 yo has been discontinued.  It is not as great as the 21 yo, but certainly good enough to call for a second glass.  What did you think of this release?
Also Read: Woman's Day Twitter Tasting