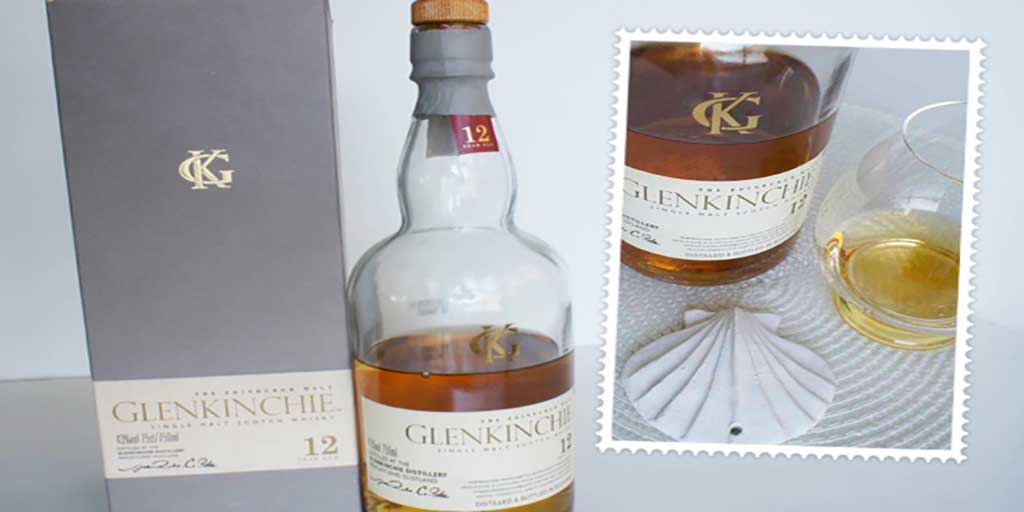 Time to move back down to the Scottish Lowlands this week.  The Lowlands has 3 well known malt distilleries, namely Auchentoshan, Bladnoch and Glenkinchie. Today I investigate Glenkinchie and especially the Glenkinchie 12 yo.   Lowland whiskies traditionally were softer and more floral compared to the more Northern releases.   
The name Glenkinchie Distillery was registered in 1837 and lies a stones through from Edinburgh near the charming village of Pencaitland.  It draws it water form the Lammermuir Hills. 
Together with Oban (West Highlands) , Dalwhinnie (Highland), Talisker (Islands) , Cragganmore (Speyside) and Lagavulin (Islay), Glenkinchie represents the Lowlands in the Diageo Classic Malts Range.
Also Read: Whisky for the white wine loving mom
The Glenkinchie 12 yo is the entry level bottling from the Distillery that replaces the previous 10 yo.  Glenkinchie also release a Distillers Edition.  The year 2017 is an important year for Glenkinchie.  They will be celebrating the 180th anniversary of the distillery.  So in honor of this great achievement, lets try this Lowland 12 yo. 
I have paired this Glenkinchie 12 yo with some Wensleydale cheese with mango and ginger and it made for a delicious pairing.

Tasting notes for the Glenkinchie 12 yo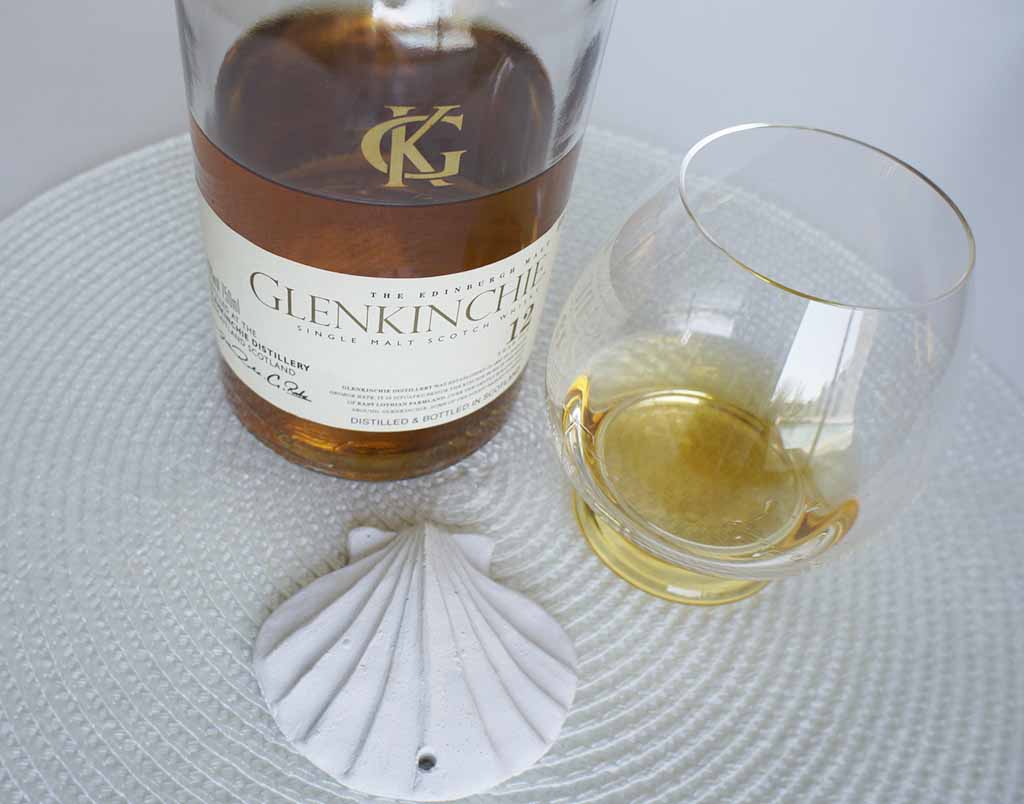 ABV: 43%
COLOUR: Golden wheat
NOSE:  Fresh cut flowers and grass with hints of mint leaves. Nose is delicate and sweet with notes of licorice, orange cake, vanilla, toffee and toasted oak.
PALATE: Oak with vanilla and hints of butterscotch. Lots of citrus and pepper spice and very little of the subtle flowery notes promised by the nose. Orange marmalade and lemon rind with bits of toffee sweetness and fresh fruit.  Water releases a bit more fruity sweetness, but also makes the lemon rind more pronounced.
FINISH: Medium length with notes of pepper and lemon drops.  Drying.
RATING: Very Good
I was hoping that the floral notes of this Lowland whisky would translate from the nose to the palate.  Not a bad dram, but a bit to peppery for my liking.  I prefer something a bit sweeter.  Still not bad for the price point.  In SA it retails for around ZAR 850 which, for a Single Malt, is not bad.  What did you think of the Glenkinchie 12 yo?
Also Read: Jura Origin 10yo Single Malt Whisky