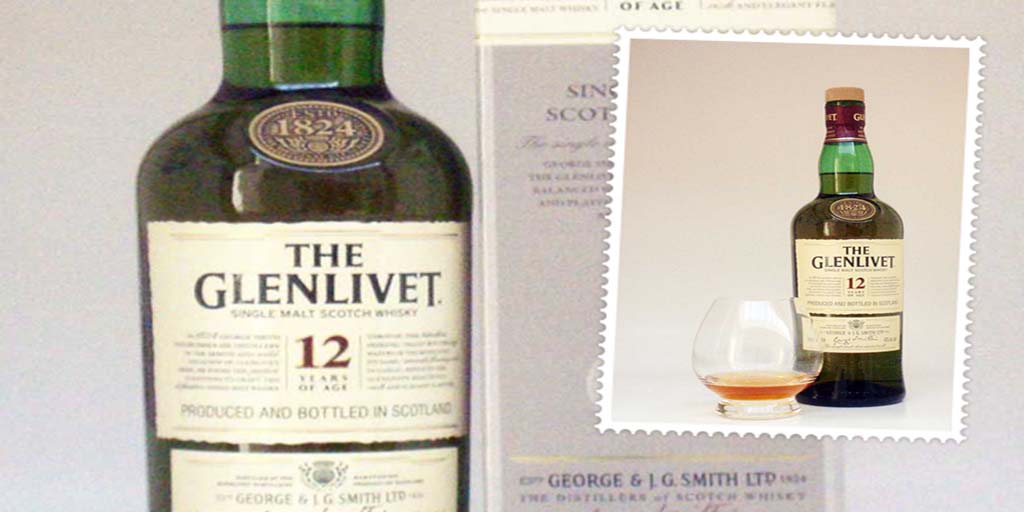 I grew up with a dad who enjoyed whisky. His favourite drams were Dimple and Chivas Regal.   This shaped the way I enjoyed whisky and early on, I gravitated to blended whisky too. One day, a friend poured me a Glenlivet 12 yo and it blew me away. The smooth complex flavours just knocked my socks off. I still hold the Glenlivet 12 yo close to my heart. The Glenlivet distillery is a Speyside distillery in Moray, Scotland. The distillery draws water from Josie's Well and other springs a short distance from the distillery.
George Smith was the first distiller to legally distill whisky in the Speyside region. He took the brave step of applying for a license following the Excise Act of 1823, much to the unhappiness of his neighbours.  He established The Glenlivet on a farm distillery called Upper Drummin in 1824. Glenlivet became so synonymous with quality that more and more distillers started using the name.
To help keep the brand, George Smith's son, John Gordon Smith, applied for sole rights to the name.  In 1884, this was granted. The distillery is owned by Chivas Brothers, themselves a subsidiary of Pernod Ricard. The Glenlivet is the world's second best-selling single malt and it is one of the top sellers in the US.

The Glenlivet 12 yo expression is matured in a mixture of American and European Oak.  Much to our horror we noted that the The Glenlivet Founder's Reserve will replace The Glenlivet 12 yo in mature malt markets, including the UK from 2015. I am sure the Founders Reserve is not a bad whisky, but it is not my beloved 12 yo. I will have to stockpile an extra bottle just to make sure I don't run out too soon.
Related Article:  Glenlivet Alpha
Tasting notes on the Glenlivet 12 yo
ABV: The Glenlivet 12 yo has an ABV of 43%.
COLOUR: The dram has a light golden wheat colour.
NOSE:  Sweet with tropical fruits, vanilla and cereals.  There are hints of spice and grassy notes floating in the background.  The nose is light and fresh.
TASTING:  Without water, there are lots of fruits, cinnamon and nutmeg that mix with the oak and  barley notes.  The Glenlivet 12 yo is not as sweet as you would expect after the promises of the sweet nose.  Adding a few drops of water smooths the spices and more apple, honey and summer fruit appear.  Water really allows the Glenlivet 12 yo to show its' full complexity.  The Glenlivet 12 yo is rich and creamy and delicious.
FINISH:  Medium length  and end in lots of fresh fruit, nuts and hints of lemon.
Hence, we give the Glenlivet 12 yo a RATING: EXCELLENT.
Certainly a perfectly fruity dram to user in Spring with. We have also tried both the Glenlivet 18 yo and the Glenlivet 15 yo bottled by Signatory for Whisky Brother Shop and rated both these expressions as Excellent.
Related Article:  GlenDronach 16 yo