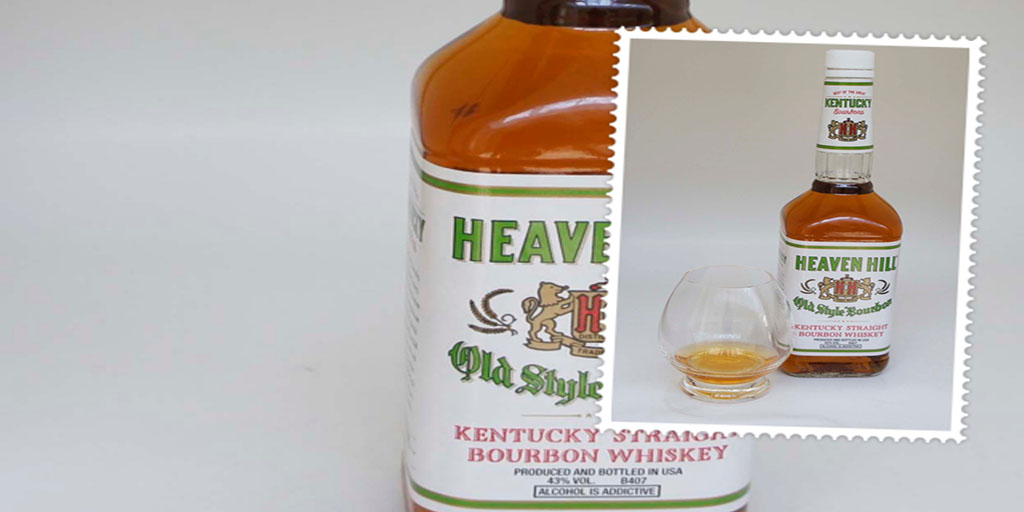 With the fall of the South African Rand against most currencies, our little hobby is becoming expensive. So image my surprise when a few days ago, I walked past a liquor shop that had some "bargain bourbon". At about R150 and in a glass bottle, this looked really interesting. I was however skeptical about the quality. I first went to visit Google. Just to see if I am buying a real bargain or a cheap knock off. Turns out, this no age statement, screw top Heaven Hill is apparently not too bad. According to my research, it will not win international prizes for complexity but it is apparently drinkable and affordable.
So, I bought it and we are going to give it a try.  Heaven Hill, was founded in Bardstown, Kentucky shortly after Prohibition ended in the US. The Shapira family wanted to produce and market bourbon and premium American whiskeys.  During the 1990s the Heaven Hill company diversified their portfolio.

They acquired more brands and obtaining import rights for gin, malt whiskey vodka and various other liqueurs and spirits brands. Today, Heaven Hill is the seventh largest distributor of bourbon in the US. Other brands in their portfolio include Evan Williams and Elijah Craig whiskey and Rittenhouse Straight Rye.
In 2014, the name changed to Heaven Hill Brands. The Heaven Hill Brands Company remain independently owned. The Heaven Hill Old Style Bourbon is aged for about 4 years.
Related Article: Jim Beam Devil's Cut
Tasting notes for the Heaven Hill Old Style Bourbon
ABV: The Heaven Hill Old Style Bourbon has an ABV of 43% and is named after the spring that flows through the Distillery grounds.
COLOUR: Not as dark as some of our other bourbons.  It has a pale golden mahogany colour.
NOSE:  Not quite as rich as its peers.  There are notes of condensed milk, caramel and fruit mixed with hints of cinnamon and  nutmeg.  There is a bit of alcohol bite on the nose.  Not a very complex nose.
PALATE:  Slightly more complex, but still not equal to some of our other bourbons.  There are notes of spice, caramel sweetness.  A bit of bitter orange in the back ground. Water softens the alcohol bite and make it marginally smoother.  The Heaven Hill Bourbon is a medium bodied bourbon.
FINISH:  Medium length and end in notes of inoffensive spice.
I give the Heaven Hill Old Style Bourbon a RATING: GOOD.
I suspect that this Heaven Hill might work great in marinades for meat. For some or other reason, this bourbon reminds me of the old spaghetti westerns.
The scene:  a Bar in a small town in the middle of a God forgotten, dry desert area.  The good guy (Clint Eastwood) riding into town on his horse, to track down the bad guy.  The bad guy is sitting in the bar, drinking a bourbon neat, the bottle next to him.  This bottle of Old Style Bourbon.  And when Clint Eastwood enters the Bar, the Heaven Hill is the first thing he shoots at.  The glass bottle next to the bad guy explodes as Clint's bullet eliminates it.  And then the fighting starts…  Can you picture it?
Also Read: Jack Daniel's Gentleman Jack Tennessee Whiskey