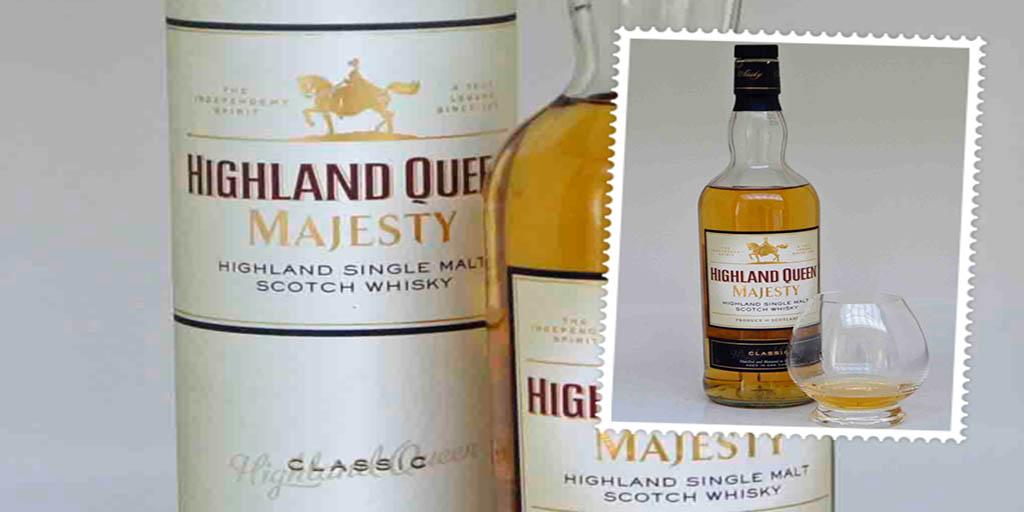 I had to pick up a gift in Pretoria the other day and as I was a bit early, I stopped at the closest shopping centre for a cup of coffee. While strolling around looking for the best coffee place, I walked into a Checkers Liquor store and much to my surprise, saw a bottle of Single Malt that I have not noticed before.
It was a Highland Queen and it retailed for around R200. In South Africa, most single malts retail for slightly more. So finding an affordable single malt, was very interesting. After a few twitter conversations about this brand, I went back and grabbed a bottle.
The Highland Queen Scotch Whisky Company produces and distributes whisky and operates as a subsidiary of Picard Vins & Spiritueux S.A.  Picard also owns Tullibardine. We tasted the Tullibardine Sauternes Cask a while ago and loved it.
In 1893, Roderick Macdonald decided to set up his own business. He had previously worked as an apprentice in the Scotch whisky trade and his dream was to become a whisky blender. The company was known as Macdonald & Muir Ltd.
Macdonald named his whisky the Highland Queen. This name originates from the connection to the port of Leith and the original production site of Macdonald & Muir.  I see that Master of Malt have quite a variety of releases from this company.  See more HERE.
Also Read: Is she going to the ball?  Glenmorangie 18 yo
This was close to the spot where Mary Stuart made a triumphal return from France. She was later to be crowned Queen of Scots, creating one of Scotland's most famous legends.  Macdonald & Muir acquired the Glenmorangie Distillery in 1918 to supply the whisky for the base of his famous Highland Queen blend. Picard's bought of the Highland Queen and Muirhead's brands from Glenmorangie Plc in 2008.

Also Read: Loch Lomond Single grain whisky
Tasting notes for the Highland Queen
The Highland Queen Majesty Classic does not have an age statement. There is also no distillery mentioned. The Highland Queen Majesty was aged in oak casks.
ABV: 43%
COLOUR: Golden wheat. .
NOSE:  Fresh tropical fruit notes intertwined with oak and hints of spice. There are traces of vanilla and cereal.
PALATE: Notes of tropical fruit, oak and muscavado sweetness. There are faint hints of coffee, vanilla custard and toffee. The Highland Queen Majesty is not a complex dram.  Adding water releases more oak and softens the sweetness.  There are plenty of spicy notes including pepper and nutmeg.
FINISH:  Medium length and end in spicy notes.
RATING: VERY GOOD.
It is an affordable, easy drinking whisky.  It should also work great in cocktails.  The spiciness of the whisky allows it to pair quite nicely with a mature Cheddar cheese. It is robust enough to stand up to the richness of the cheese. Have you tried this Highland Queen release? Your thoughts?
Also Read:Laphroaig PX Cask Single malt whisky