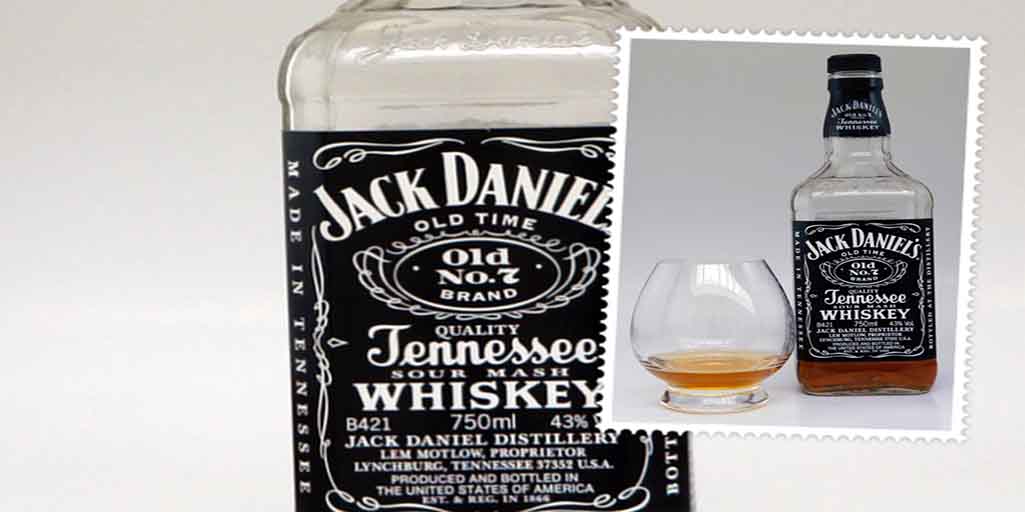 Today's whiskey is an Icon – Jack Daniel's Old No 7. Love it or hate it, you will find it around the world! The exact date of Jasper Newton 'Jack' Daniel's birth is unknown but he was from Welsh and Scottish descent.  He started the Jack Daniel's distillery around 1866. It is one of the oldest registered distilleries in the US.  During his lifetime his brand grew rapidly and Tennessee become a major player in the American distilling industry. Jack was a confirmed bachelor and he left the distillery to his nephew Lem Motlow. Production stopped during prohibition.  Lem became a Tennessee Sate Senator and helped repeal the state prohibition laws.
World War 2 negatively affected the distillery again and production only resumed in 1947 when good quality corn became available.  Jack Daniel's has gone from strength to strength and has attained a cult-like status.  The distillery remained in Jack's family until 1956.  It was sold to Brown Forman, a Kentucky distilling company.
Moore County, where the Jack Daniel's distillery is located, is one of Tennessee's dry counties. While it is legal to distill the product within the county, it is illegal to buy it there. An exception is made where a distillery can sell one commemorative product.
The Jack Daniels' brand of Tennessee whiskey has become the highest selling American whiskey in the world.  Jack Daniel's whiskey isn't bourbon, despite bearing most of the same characteristics, in production methods at least. There is, however, one key difference.
Also Read: Jack Daniel's Single Barrel whiskey
The Jack Daniel's Old No 7 whiskey is filtrated through sugar maple charcoal before maturation. This process is of key importance to the finished whiskey's character, bottled as Tennessee Whiskey.

Related Article:  Wild Turkey Rare Breed
Tasting notes Jack Daniel's Old No 7
COLOUR:  Can be defined as light amber.
ABV:  43%.
NOSE: Quite sweet  with some honey, vanilla and oak with a hint of smoke.  Also some dried fruit and marzipan.  It is quite an oily whiskey and has a full body.  It is a very mellow and smooth whiskey.
PALATE:  Bring smoke, oak and butterscotch sweetness.  There is a hint of sour cherries and cereal on the palate of Jack Daniel's Old No 7.
FINISH: Medium length with some toasty oak, butterscotch and spice.
The Jack Daniel's Old No 7 is not a very complex whiskey, however it is an easy drinking whiskey.  I am not Tennessee whiskey experts and it is not fair to compare it to Scottish whisky.  But this Jack Daniel's Old No. 7 has attained a cult status and it is easy to see why.
I rate the Jack Daniel's Tennessee whiskey as VERY GOOD.
It is a great whiskey to use when cooking or baking as it adds a lot of flavour.  This is not a whiskey I would celebrate a special occasion with, however, if I am stuck on a plane and the bar only had Jack Daniel's Old No 7, I would not be complaining too hard. I paired this bourbon with some KFC to see how it would work.  See which bourbon paired best with the fried chicken.
At Netflorist you can order this perfect gift for the Jack Daniel's Old No & lover in your life.  A perfect gift.
Also Read: Jim Beam Black