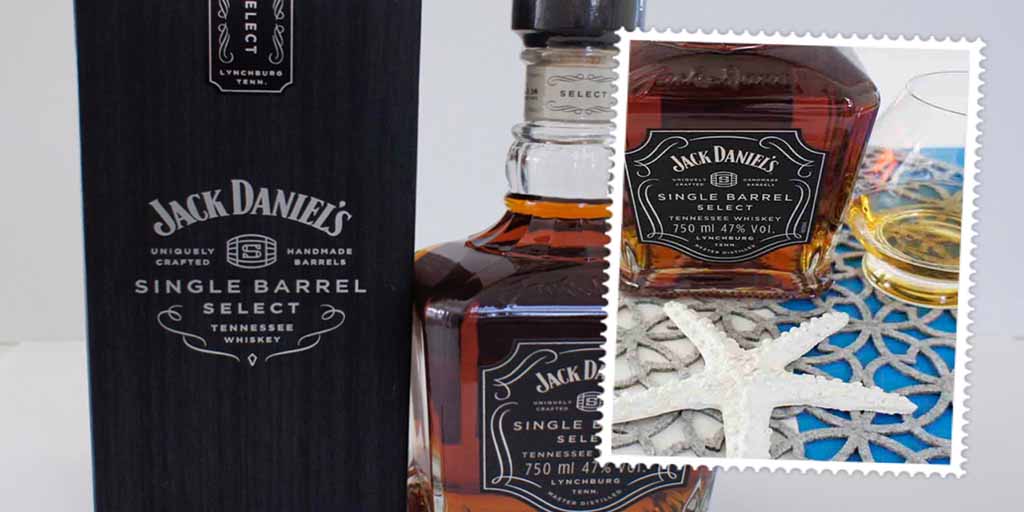 During March this year, I got to meet Cam Dawson at a Jack Daniel's function and taste a few interesting Jack Daniel's releases. It was a great function that introduces a few whisky friends to more of how Jack Daniel's is made.  We got to taste a variety of releases, however the Jack Daniel's release that impressed me most, was the Jack Daniel's Single Barrel.  I liked it so much, I went out and bought a bottle.  At R600 a bottle, it is not too expensive and quite readily available. 
Jack Daniel's whiskey is not bourbon but it is classified as a Tennessee whiskey. Despite bearing most of the same characteristics as bourbon in production methods, Jack Daniel's whiskey enjoys filtration through a 10 foot stack of sugar maple charcoal prior to maturation. This extra step, known as the Lincoln County Process, removes impurities and the taste of corn.  It is what makes a Tennessee whisky different from a bourbon.  Jack Daniel's refers to this filtering step as "mellowing".


The mash for Jack Daniel's is made from corn, rye and malted barley, and is distilled in copper stills. Jack Daniel's is labeled as a  "sour mash" whiskey, which means that when the mash is prepared, some of the wet solids from a previously used batch are mixed in to help make the fermentation process operate more consistently.
Also Read: Aged in Stout barrels: Jameson Caskmates Whiskey
All Jack Daniel's start out as Old No.  7. In order to become Jack Daniel's Single Barrel, the whiskey is matured in toasted and charred new white American oak barrels and stored in the upper most part of the warehouse.  Here the dramatic changes in temperature cause its color and taste to deepen further.  It is bottled at 94 proof. 
Jack Daniel's is produced in Lynchburg, Tennessee, by the Jack Daniel Distillery, which has been owned by the Brown-Forman Corporation since 1956.  Other releases include the Gentleman Jack and the Jack Daniel's Sinatra.
Also Read: Koval Bourbon Single Barrel Whiskey
Tasting notes for the Jack Daniel's Single Barrel Whiskey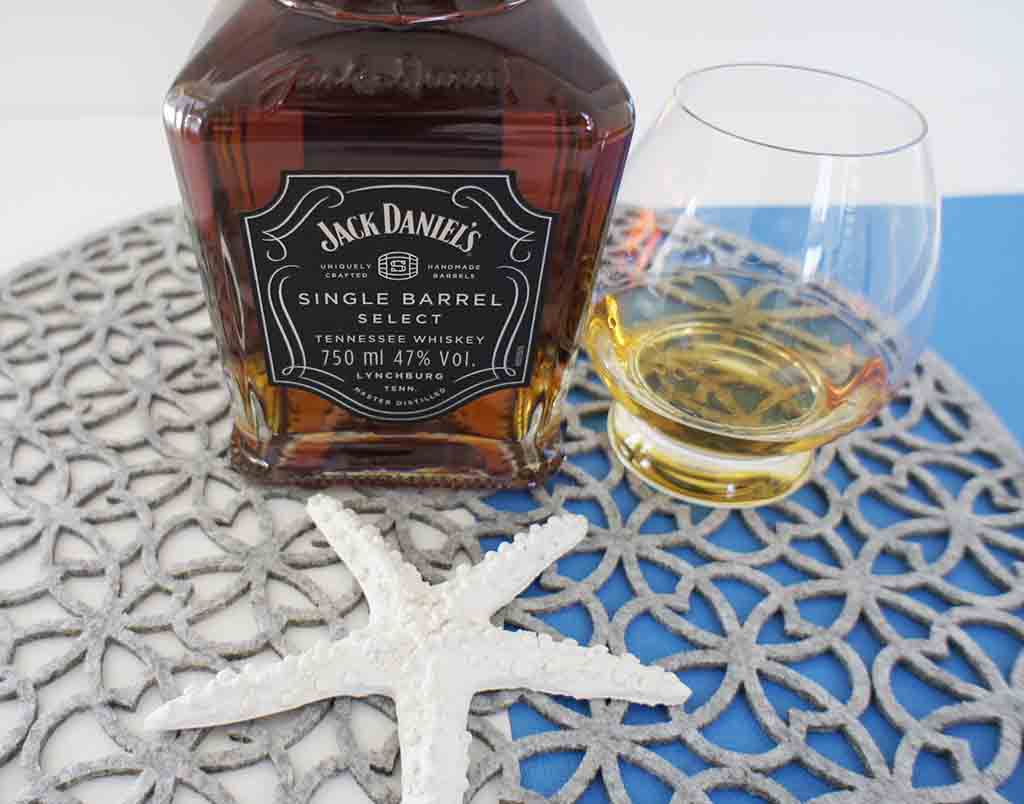 ABV: 47%
COLOUR:  Dark Copper with hints of mahogany
NOSE: Ripe red berries, vanilla, a hint of mint, caramel sweetness, bit of toasted oak.
PALATE: The Jack Daniel's Single Barrel is creamy with notes of cherries layered with caramel, vanilla, hints of coffee and cereal balanced with cinnamon and pepper spice.  It is rich and complex and the layers open up slowly when you take a second sip.  Water releases some more of the sweetness and softens the pepper.  I just love it.
FINISH: Long and lingering and ends in notes of pepper and citrus.
RATING: EXCELLENT
This Tennessee whiskey is big and bold and has a yummy'ness to it.  It is one of those drams that just begs you for a second glass.  Netflorist has this great pairing available on their website, so you can easily order this great whiskey right from your desktop.
 Also Read: Teacher's Highland Cream Whisky