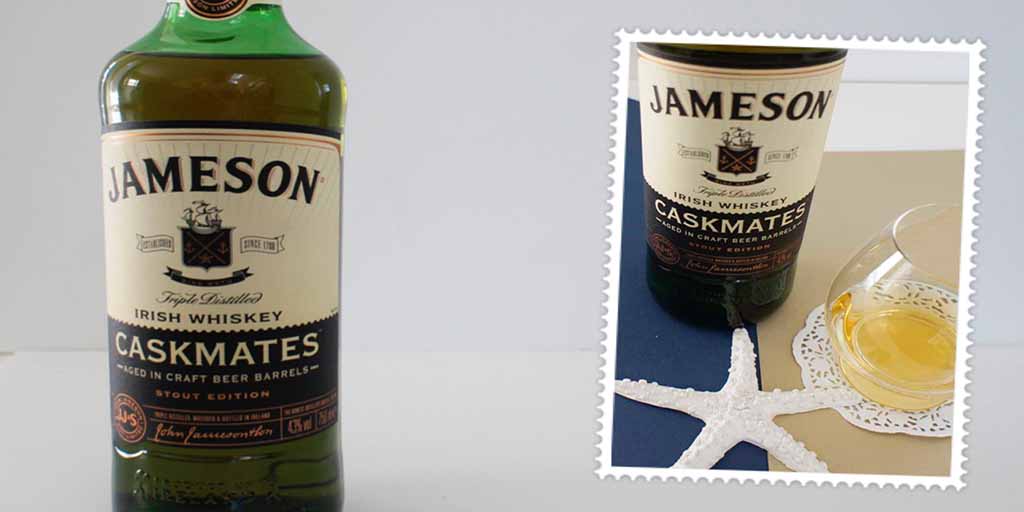 When friends meet up for a drink, great things tend to happen.  I know! When I meet up with my friends for drinks,  we solve a world full of problems in an evening. Other friends met up for a drink during a ski holiday and Mackmyra was created.  The same is true for the Jameson Caskmates. 
In 2013, two long time friends met for drinks at a local pub in County Cork, Ireland.  The friends were Dave Quinn, Master of Whiskey Science at Jameson Distillery and Shane Long, Head Brewer at local Irish micro-brewery Franciscan Well.
Dave shared the Jameson proprietary oak whiskey barrels from the Midleton Distillery with Shane, who created a unique Irish stout aged in Jameson barrels.  Afterwards the casks were returned to Midleton Distillery where they were subsequently used to give a stout finish to Jameson whiskey.
Also Read: Tamdhu 10 yo single malt whisky
Jameson is a blended Irish whiskey produced by the Irish Distillers subsidiary of Pernod Ricard.  The original distillery on this site was called the Bow Street Distillery and was established in 1780 by the Steins. 
John Jameson was a Scottish lawyer from Alloa in Clackmannanshire and became the first General Manager for Bow Street Distillery.  In 1805,  with his son, took full ownership and expanded the distillery. The distillery was officially renamed to John Jameson & Son's Bow Street Distillery in 1810.

In 1966 Jameson merged with Cork Distillers and John Powers to form the Irish Distillers Group. In 1976, the Dublin whiskey distilleries of Jameson in Bow Street and in John's Lane were closed following the opening of a New Midleton Distillery outside Cork.  The old Jameson Distillery in Bow Street near Smithfield in Dublin now serves as a museum that offers tours and tastings.
Jameson Caskmates is the standard triple distilled Jameson Original finished in stout seasoned barrels. 
Also Read: The Only Whisky Show – WIN Tickets!
Tasting notes for the Jameson CaskMates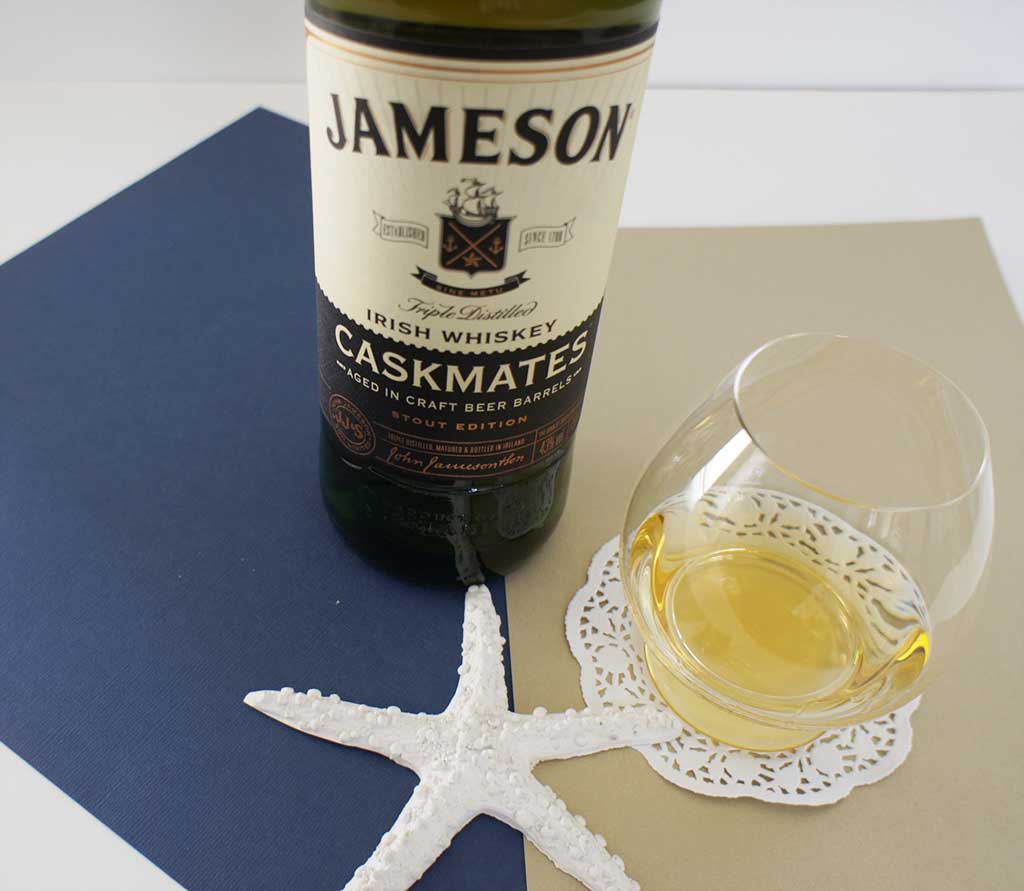 ABV: 43%
COLOUR: Rich dark copper colour with amber hints.
NOSE: Faints hints of coffee and dark chocolate, notes of oak, fruity sweetness, toffee and malt.  The nose is subtle and sweet.
PALATE: Smooth and crisp.  There are notes of spicy black pepper, bits of hops and oak. Water smoothes out the spicy pepper and releases more sweetness.  Jameson Caskmates has a medium body.
FINISH:  Ends in notes of sweetness balanced with dried orange.
RATING: Very Good
Not the most complex of whiskeys.  I spent some time working at a distillery and was expecting a bit more of that malty, toasted barley taste with a bit more fullness on the palate. An interesting dram however due to the Stout Cask finish.  The Jameson Caskmates pairs very nicely with meaty pizza.
What started out as a discussion over a pint or 2 and some experimentation, ended up in an interesting dram.  At a retail price of around R380 in SA, this is certainly affordable.
Also Read:  Whisky and Wyke Bonfire Cheese pairings