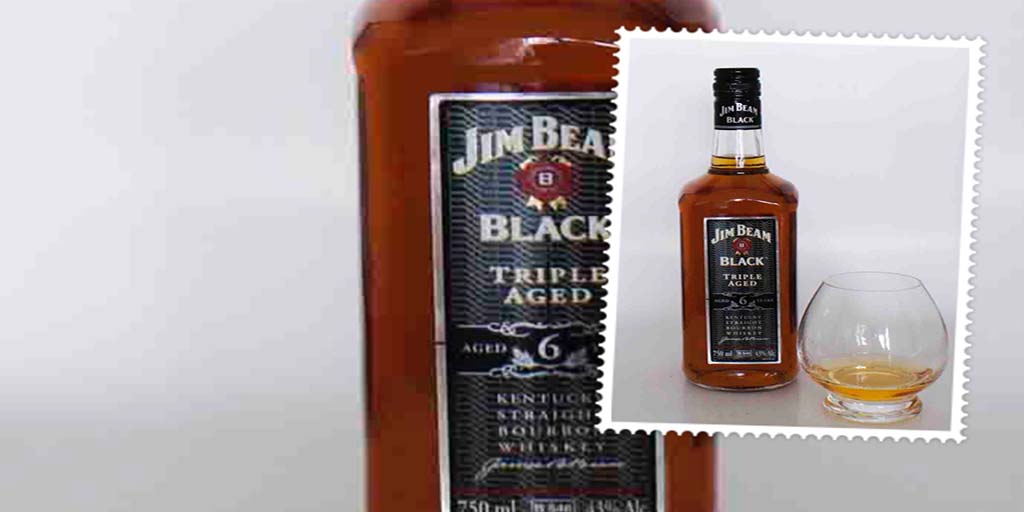 Some time ago we tried the Knob Creek Kentucky Straight Bourbon whiskey and loved it. It has become one of our favourite whiskies and if you follow us on twitter, you would have seen us pair the Knob Creek Kentucky Bourbon with a brisket smoked on our Big Green Egg. I started to look around for more bourbon from the Jim Beam Company, but sadly, the availability of bourbon whisky in South Africa is declining. I managed to get my hands on the Jim Beam Black Triple Aged. In the late 1700s, German, Scotch and Irish settlers farmed in Western Pennsylvania.
When the U.S. government promised incentives for moving to the wild frontier of Kentucky to grow corn, Jacob Beam jumped at the opportunity.  When he had excess corn, he turned it into whiskey.   Jacob Beam sold his first barrels of corn whiskey around 1795.  In 1830, corn-whiskey distillers shipped their whiskey in used fish or vinegar barrels on the long journey from Kentucky to New Orléans.
Not quite the tasting notes you want in your whiskey. But they found that charing the barrels on the inside removed the unpleasant smell and ready them for whiskey storage. The charred wood produced sugars that added a spectacular caramel taste and a golden colour to their whiskey. This style became known as bourbon.

Related Article: Buffalo Trace Bourbon
Tasting notes for the Jim Beam Black Triple Aged
COLOUR:  The Jim Beam Black has a rich dark golden colour with hints of red shimmers.
ABV: 43%.
NOSE: Not as sweet as you would expect from a traditional bourbon.  The nose has notes of spice and is infused with some sort of smokiness.  There are cherries floating about with lots of vanilla notes and hints of caramel.
PALATE: Big and bold.  There are heaps of cinnamon spice with a wonderful balance between the spiciness and the sweetness.  This Jim Beam has a freshness that we have not encountered before in a bourbon.  After adding water, it becomes smooth and releases more sweetness.  There are notes of toffee and hints of BBQ smoke.
FINISH: Just hangs around for the longest time.  It ends in notes of cinnamon and orange.
We give this Jim Beam Black a RATING: EXCELLENT.
At the price point (R260 or around $20) this is wonderful value for money.  I think Knob Creek just got knocked off the No. 1 spot on our favourite bourbon list. I paired this bourbon with some KFC to see how it would work.  See which bourbon paired best with the fried chicken.
Also Read: Gentleman  Jack Tennessee Whisky