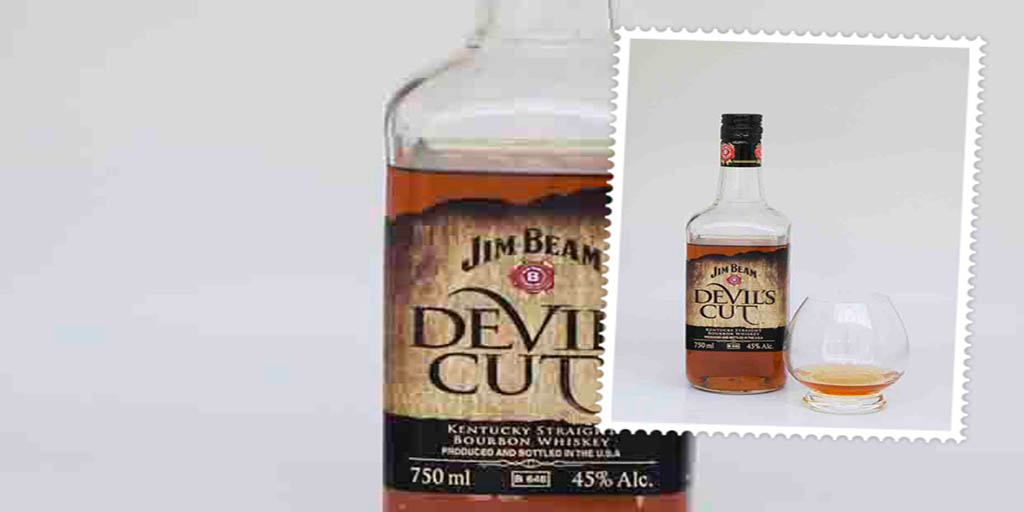 Time for a bourbon again. This week we try the Devil's Cut from Jim Beam. Jim Beam is brand of bourbon whiskey produced in Clermont, Kentucky by Beam Suntory. The name "Jim Beam" is in honor of James B. Beam, who rebuilt the business after Prohibition ended. Launched in 2011, Devil's Cut comes with a long story. According to the Jim Beam website… "As bourbon ages, a portion of the liquid is lost from the barrel due to evaporation—that's the "Angel's Share."
After aging, when the bourbon is poured out of the barrel, a certain amount of whiskey is left trapped within the wood of every barrel." Jim Bean calls that the "Devil's Cut."  According to Jim Beam, to create Devil's Cut, they developed a proprietary process that extracts the whiskey trapped inside the wood after emptying.
Also Read: Koval Bourbon Single Barrel Whiskey
By filling the emptied casks with water and spinning them at high-speed, Jim Beam claim they can extract some of this "lost" liquid.The water, containing a large amount of this 'devil's cut' is then used to cut down the traditional six yo Jim Beam.

I am not so sure if the science behind it all adds up, but certainly a clever way of selling more of their 6 yo whiskey.   For us however, the only important thing that really matters is, how does it taste…
Related Article:  WL Weller Wheated bourbon
Tasting notes for the Jim Beam Devil's Cut
ABV: The Devil's Cut is bottled at 46% ABV.
COLOUR: Can be described as a dark copper colour.  This is quite an oily whiskey.
NOSE: It has a typical bourbon sweet nose.  The sweetness intermingle with hints of oak, warm spice, caramel and condensed milk.  There are notes of toffee and fresh donuts hiding in the background.
PALATE: Not as sweet as we expected it to be.  Notes of wood and spice are enhanced when you add a dash of water.  The Jim Beam Devil's Cut has a medium body and is very smooth.  There are hints of vanilla sweetness in the background.  Not a very complex bourbon.
FINISH: Builds slowly.  There are notes of spice and wood and it ends in caramel and burnt nuts.
As a result, we give the Jim Beam Devil's Cut a RATING: VERY GOOD.  This should make a good addition to bourbon based cocktails.
Also Read: Makers Mark