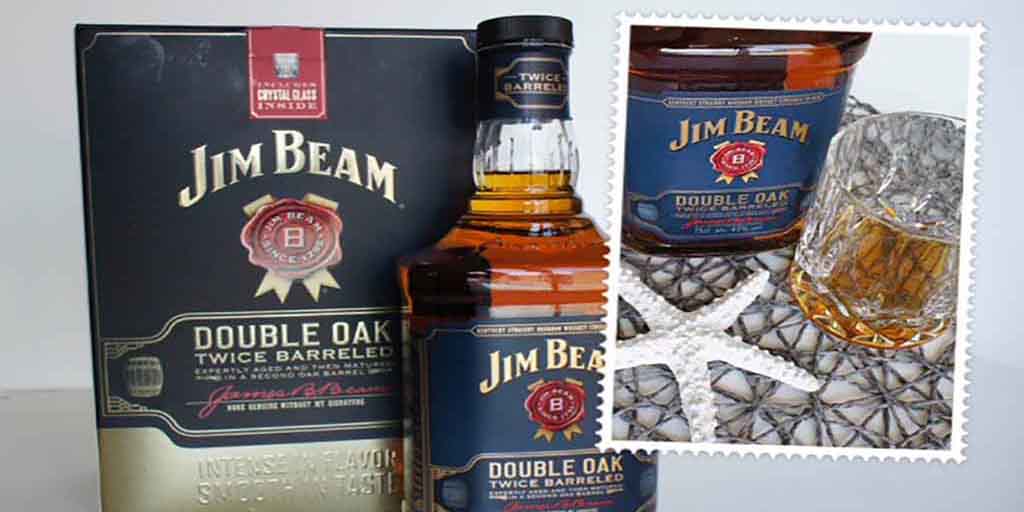 A couple of months ago I fell in love with a bourbon that was filled to the brim with malva pudding and dark sweet cherries.  The Woodford Reserve Double Oaked promised and delivered a wonderful taste experience.  At the same time, I also found the Jim Beam Double Oak in the shop and just had to try this too.  The Jim Beam Double Oak is CONSIDERABLY more affordable than the Woodford Reserve Double Oak.  Could I get the double oak taste experience at a more affordable price? And further, will this Jim Beam Double Oak rival my other Jim Beam favourite, the Jim Beam Black? 
Jim Beam Double Oak  starts off as normal Jim Beam White and is aged four years in freshly charred, new American oak barrels as required.  This liquid is then transferred to new, charred American oak barrels and aged to taste.

Similar to the Woodford Reserve Double Oak (launched in 2012) and the Maker's 46 (launched in 2010), this extra time in new charred barrels allow the liquid to develop an even deeper level of  spiced oakiness and caramel.   
The Jim Beam Double Oak is released in the Beam range's premium packaging that features embossed glass and textured labeling.  Mine even came with a rather nice branded glass.  Jim Beam Double Oak is part of the Beam Suntory stable and retails for around R 300. 

Also Read: World Whisky: Floki Icelandic Young Malt
Tasting notes for the Jim Beam Double Oak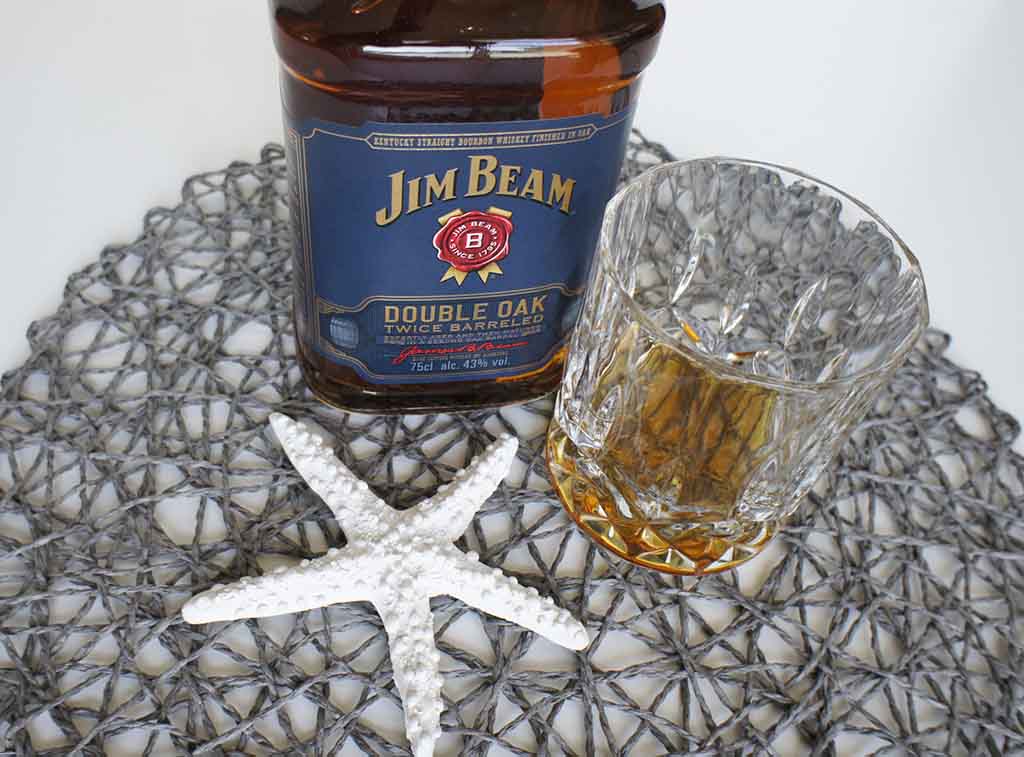 ABV:
COLOUR: Deep golden copper
NOSE: Oak, vanilla bits of toffee sweetness, cinnamon.  Not a very complex nose.
PALATE: Peppery oak, vanilla, brown sugar, toasted bread, hints of cherries and dry wood.  Adding water softens the spiciness a bit, but does not bring the sweeter notes forward.
FINISH: Overwhelmingly spicy and dry
RATING: Very Good
If you like a spicy dram, this Jim Beam Double Oak is the bottle for you.  If you are looking for something softer and sweeter, the intense oak and spiciness of the extra maturation is overwhelming.  In my view, it is worth paying the extra to get the Woodford Reserve Double Oaked.   That soft sweetness balancing out the spicy oak that the Woodford Reserve offers, for me, is so much better.
Also Read: Octomore Scottish Barley Edition 06.1