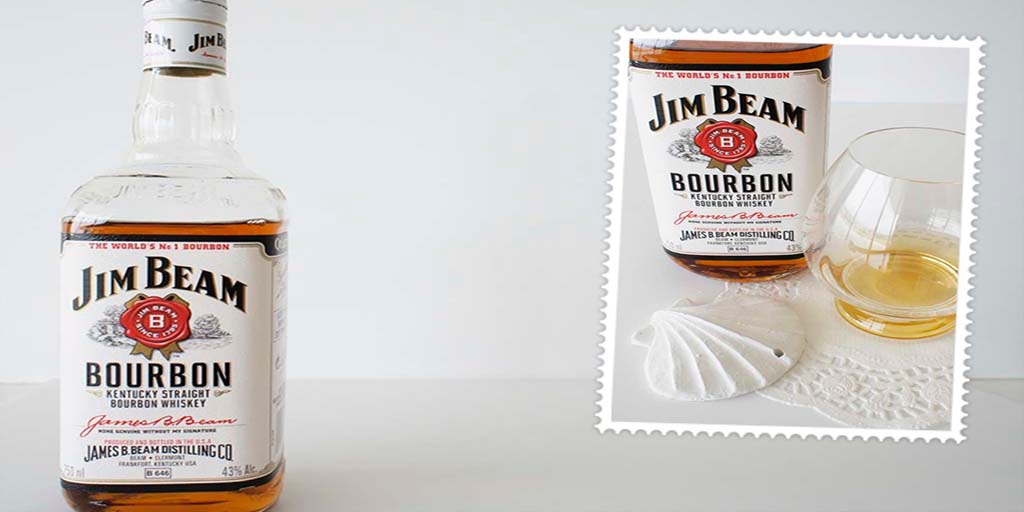 The year 1795 was a busy year.  Wars started and ended, treaties were signed, country debts were paid,  Hayden released his 102 'nd Symphony in B and Thomas Seddal harvested a 8.3-kg potato from his garden in Chester, England.  Funny all the things that history captures as important at the time. 
This was also the year that Jim Beam was founded by a group of German farming immigrants.  Jacob Beam noticed how fertile the Kentucky region was for cereal farming and he grew corn and grains which he eventually used in his whiskey. 
He began selling it under the name of Old Jake Beam and in 1820 his son David began managing the distillery at just 18 years old.  The distillery and brand grew from strength to strength.  The Beam family started out as immigrant farmers in Kentucky and now they are part of a company with brands across the globe.  In 2014, Jim Beam was bought by Suntory Holdings to create Beam Suntory. 


The Beam Suntory Bourbon Portfolio include Makers Mark and Knob Creek.  There is also a Jim Beam Devil's Cut and my favourite, the Jim Beam Black.  The whisky portfolio include Yamazaki, DYC, Laphroaig and Bowmore and many more. 
Jim Beam is one of the best selling brands of bourbon in the world.  The Jim Beam White is distilled at lower temperatures aged for 4 years in oak. It has quite a high percentage of Rye in the mash bill.  It is widely available and firmly in the budget category.  In South Africa it retails for around R 200 ($ 15).  I have high hopes for the Jim Beam White.  I am hoping that it will be the baby brother of the Black.  The Black is an excellent bourbon and retails for around $20 in SA. 
Also Read: Checkers Private Barrel Co No 68 Single Malt
Tasting notes for the Jim Beam White Label Bourbon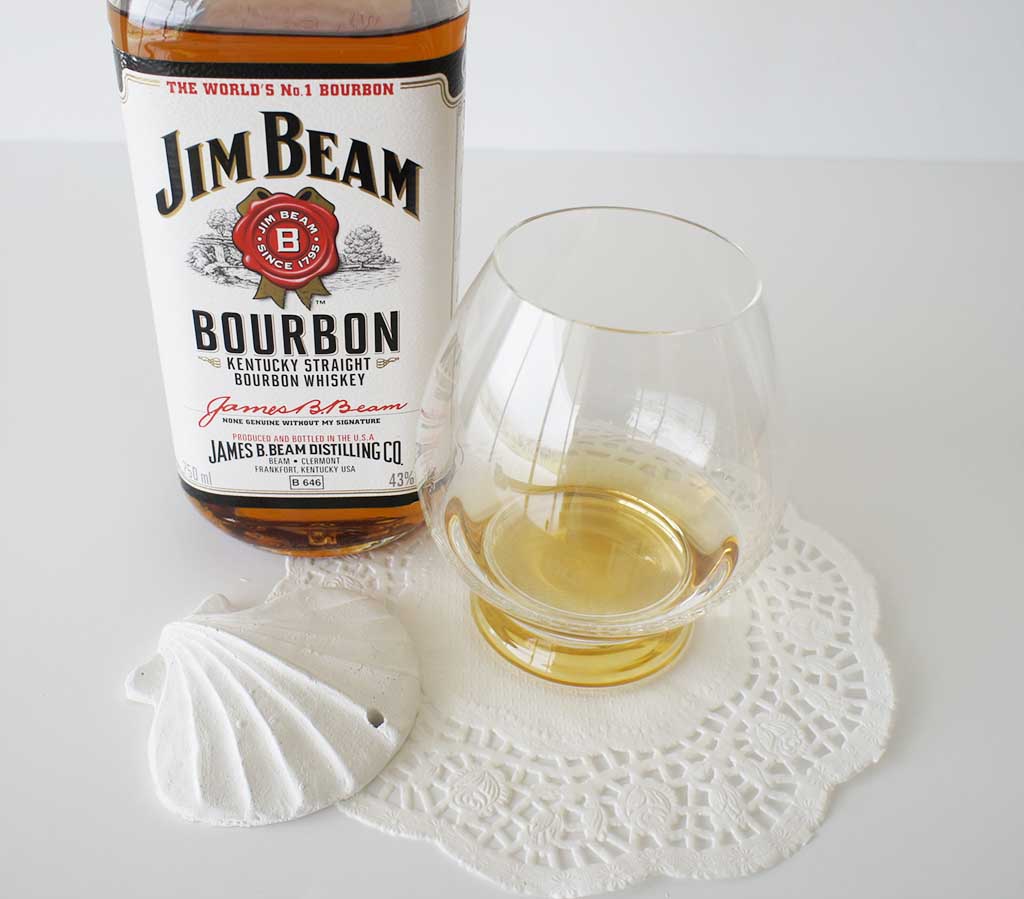 ABV: 43%
COLOUR: Golden Mahogany
NOSE: Subtle vanilla, spice, pine forests, toasted oak and lemon zest with hints of toffee. There is sweet sticky pudding and caramelized fruit in the background. The nose is not complicated but nice and toasty.
PALATE:  Very spicy with toasted oak floating about with a mint freshness. Hints of dry paper and pepper.  Faint hint of vanilla floating about in the background. The addition of water does not do it justice.  Water brings more citrus and pepper in the Jim Beam White.  It takes away any last bit of sweetness and just leaves the pepper. It has a light body and is not very complex.
FINISH: Long and drying with citrus and pepper
RATING: VERY GOOD
This is not the bourbon that will win prizes. I was (probably wrongly) expecting a lighter version of the Jim Beam Black.  That it is not.  It is better however, than the Devils Cut, and some of the other budget bourbons we have tried.  It beats the Evan Williams and Heaven Hill hands down.  But it is not a bourbon that will leave you wanting more and more.  
You will probably not remember the tasting profile it after a glass.  However, it is going to work perfectly in cocktails.  Well I guess, at the price point, it does not have to do much more.  
Also Read: Balvenie Triple Cask 16 yo Whisky